You know it is time to revamp your bedroom when you hesitate in letting a guest step inside your bedroom. You may not like the thought of having to spend on the renovation, but if you're someone who likes being creative you can find a way around excessive spending. Using creative ideas to get a quality job done is quite possible without having to go out of your way.
Here are seven ways to create an aesthetic bedroom makeover that not only gives your room a personality of its own but also improves its comfort quality.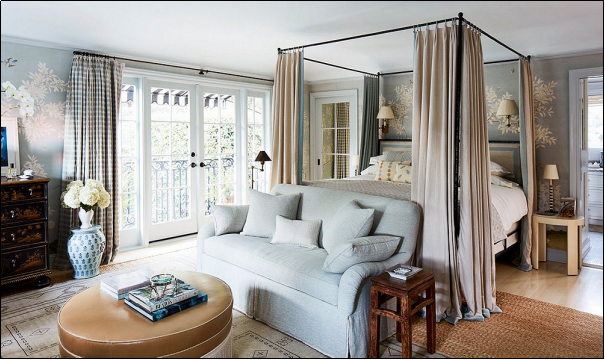 Create a Wall Gallery
Are your walls completely empty? If yes, you can use this as an opportunity to add artwork of your choice either on the wall on the side of your bed or the one adjacent to it. You can even use a collection of picture frames and assemble them in a nice pattern. Using pictures, paintings, or sceneries to hang on the wall personalizes your room, which otherwise just reflects the dullness of a hotel room.
Ditch the Old and Indented Mattress
Ditching old mattresses is usually not a thought entertained enough. Since mattresses aren't exposed to the eye as much, their worn down condition is usually just overlooked. Buying a new mattress is perhaps the most important change you should make in your bedroom. Your bedroom is meant to help you relax; It is your most private zone. A good mattress is crucial for resisting back and joint pain. It is designed to meet your preferences so that your comfort is not compromised.
Even for the purpose of maintaining hygiene, it is necessary you change your mattress every 6 to 8 years as your bed tends to collect dead skin cells, body oil and other dander and bacteria from the environment. New beds have been observed to improve sleep quality and decrease symptoms resulting from poor bedding. If you're someone looking into the types, benefits and specific features of mattresses, you can explore the encompassing variety such as single mattresses & likewise.
Use Sequins
Sequins have perhaps never been so popular in recent times as it is these days. The extremely versatile embellishment complements just about any item and design. The bling just seems to add life to the cushions lying around on your bed; the shine reflects the dullness away.
Whether you prefer cool shades or warm tones, sequins carry elegance no matter what the color combination is. Decorating your bedroom without paying attention to the pillows, cushions and the duvet is a fail. Your bedroom isn't technically a bedroom without a bed and if you have a bed, then why miss out on embellishing it with beautiful decor?
Bring the Lamp Life Back
It may seem like the concept of using lamps is obsolete now with all the flashy LED lights available that can be adjusted to maximum and minimum levels but this doesn't hold true for interior lovers. It's a bedroom rule to have a lamp on the side of your bed. Use this opportunity to go lamp searching for the latest and most accommodating styles.
Paint Your Room to Fool the Eyes
Paint might seem like the simplest DIY job but there are many tricks you can pull off by just selecting the right color combination. An optical illusion is a trick that creates perceptions that do not exist in real, likewise, soft tones make your room appear a lot more spacious than it actually is. Light shades always tend to complement the furniture better when it comes to making the room look less cramped.
Use Natural Light
Natural light is a source of positive vibes and as it illuminates your room throughout the day, you gather all the positive energy you need. Natural light creates soothing effects. You can use sheer window coverings to cast a soft white light around your room or draw them completely to allow more light in. Install larger windows to avail of this beautiful perk of nature. Put plants and flowers near your window and create a beautiful view outside.
Pay Attention to the Floor
Your bedroom's floor is just as important as the other aspects. Floors are usually forgotten in the process of revamping. If you're a carpet person, you can add a contrasting rug to bring out the carpet more or if you have tiled flooring, you can give it a timeless appeal by adding oak/wooden mats. Using mats and rugs allows you with maximum flexibility in applying frequent changes.
All in all, a room renovation is never quite finished until you address the issues of discomfort. It is important that your room is aesthetically pleasing to your physical comfort just as much as it is to your psychological comfort.