Photos of vintage living room designs have been filling up our news feed pages on Facebook and Instagram these days. The retro style is back in many aspects of our lives such as in fashion but also in interior design. Decorating your living room in vintage style is not difficult if you follow a few basic principles that are to be discussed in the continuation of the article. Vintage style conveys special patterns and wallpapers, wall art, furniture, materials used, accessories and many others. Read on if you wish to make a vintage living room a part of your home.
What is a vintage style?
In order to set up a vintage design, first, we must understand what it means. Vintage style uses primary colors such as beige, grey, sand and cream as a base but some other appropriate colours are light pink, pale blue and pale lilac. It is a style often described as old fashioned and elegant. It uses old or artificially aged furniture pieces as statements. When you say retro, you think of natural materials such as wood, stone, forged elements and natural fabrics. The final look of the room should reflect the fashion of the past decades. It should look as if it was designed a long time ago. The classic things are things that are older than 30 years but younger than 60. Vintage is a legacy.

As a style, it features soft, flowing lines, elegant colours and lovely furniture – all the elements for which it's referred to as the romantic style. It is characterised by simplicity and authenticity. Furniture displaying deformities such as cracks, chips and abrasion is desirable in the vintage style. Overall, it creates a feeling of nostalgia, relaxation and peace. It is usually combined nowadays with modern things, creating a fusion of styles. It is convenient for lovers of elegance and simplicity, antique furniture and cute trinkets and knickknacks. A living room styled in this manner reflects the harmony of space and light, style and practicality.
Furniture pieces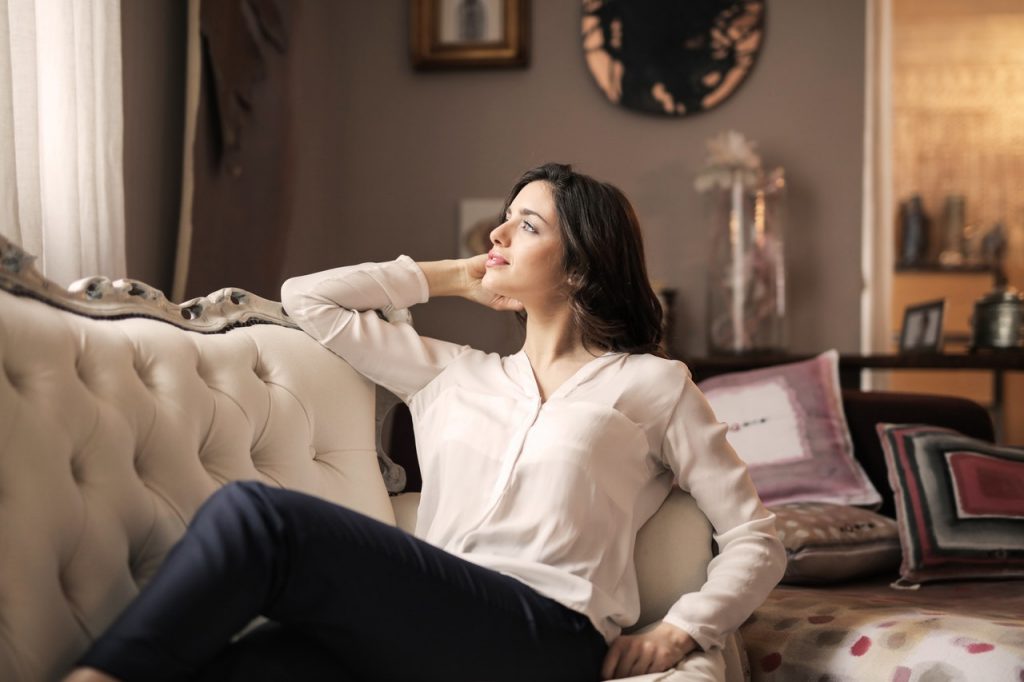 One of the ways to add retro style to every room is to adapt the furniture. Vintage furniture is furniture with history. It usually includes antique pieces made strictly from natural materials such as wood and upholstery fabrics. The texture of the furniture is specific as the wood doesn't have to be grinded. Any scratch, scrape and crack will look organically and naturally.

Other characteristic features include wood carvings, bronze as well as brass fittings and forged elements. A furniture piece that is regarded as typically vintage is wardrobes, bedside tables, coffee tables with drawers, soft armchairs and large comfy sofas with wooden frames and curved legs. The pieces are usually massive, especially the dining table, chairs and bed.
Textile and material type
A fabulous vintage room is usually decorated with long, impressive curtains. One way you can turn your typical living room into a vintage one is to inform about different types of decorative curtains at companies like Oztech. The curtains will give your room both dramatic and practical look especially if you're going for the Victorian style. Additionally, they can be tied up with cords or clips. The colour varies – they can be bright if the walls are dark or of bolder colours and patterns if the walls are plain. A floral pattern is quite frequent.

Bedside tables and coffee tables are usually covered in white lace napkins, which add to the overall elegance. Upholstery is typically floral, if the walls are plain, or it somehow blends with the rest of the background. The sofa is usually covered with throw pillows in the prevalent floral pattern.
Accessories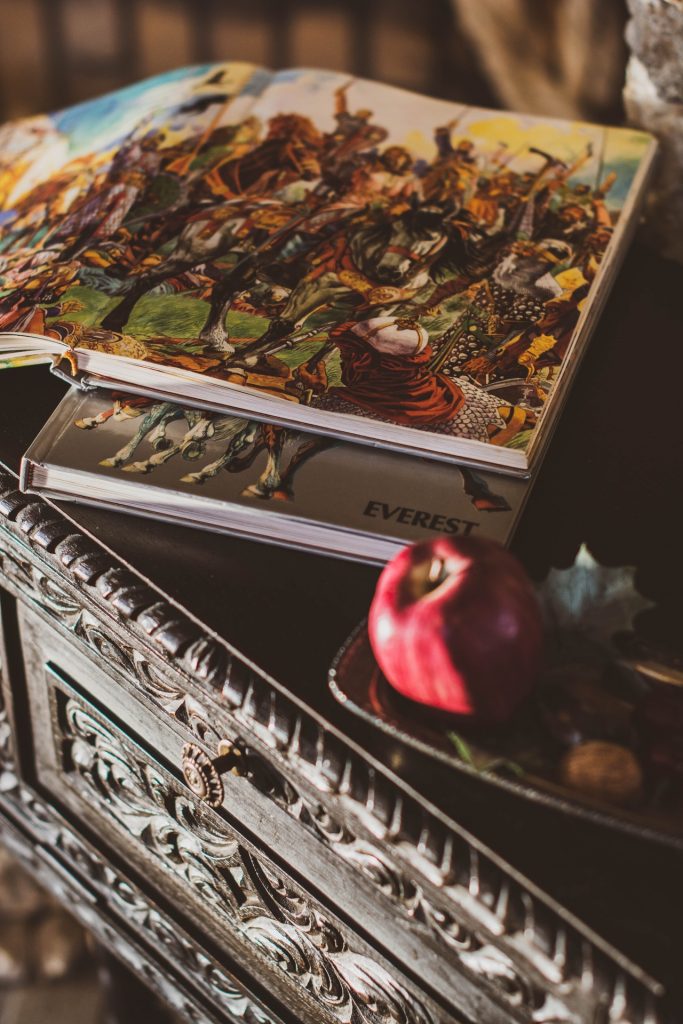 Vintage style walls can be painted in two ways. One wall encompasses plain wall colour or wallpaper and the other bold and floral pattern. Black and white photos can hang on the walls or simple paintings in wooden frames. The typical vintage ceiling is white plaster or wood. Wooden floor, as well as linoleum and carpets, are a must if going for that full vintage look. As you can notice, vintage is about natural elements and flowers in every shape, including fresh flowers in vases. Other vintage decorative stuff such as music boxes, antique clocks, old-fashioned lamps and chandeliers, candlesticks, books and figurines can be displayed around the room to complete the whole picture.

The best part of vintage stuff is that you can find these at a flea market, thrift shops or at an elderly relative. If you want to achieve a vintage living room design, you can decorate some pieces such as cabinet doors and boxes with decoupage in vintage style – light, delicate, black-and-white or light brown pictures featuring natural elements such as flowers, dragonflies, animals, children or you can use even newspaper clippings, labels or badges with traces of wear and cracks. A large massive mirror with a wooden frame is a must-have feature for a full vintage-style living room.
How did the vintage style originate?
The word vintage comes from winemaking. It was used to describe the wine as "the wine of the highest quality" and "long-term exposure wine", it meant basically most expensive and special. This style originated in the arts and music, fashion and then in interior design. It is about using original things that reflect the fashion trends of that period from the past. The main goal of the vintage style is to display the uniqueness of the previous era, by mixing antique and aged with modern furniture and decor.
The mixture of modern and vintage
Nowadays, vintage décor ideas can imply a mixture of modern and vintage. Vintage means simple, elegant, convenient, comfortable and beautiful. Living in vintage interior indicates life with iron lamps, open bookcases, photos in gilded frames and antique furniture, but also some modern features such as technology, gadgets and appliances. Many people today opt for exactly this combination of styles.
How to make your living room vintage
Floors
Traditional flooring in a vintage style house is wood. Depending on the exact type of vintage, the floors can be in the country style as wide planks or a Victorian-style room featuring narrow tongue-and-groove flooring. Mildly worn Oriental rugs give the room a sense of shabby chic or Victorian flair, while on the other hand, braided oval-shaped rugs give a country touch. So, if you're going for the full vintage look, consider installing timber look vinyl floors throughout the entire house. However, if you can't afford it, then search the local flea markets or thrift shops for vintage rugs and put them over the existing flooring.
Walls
The popular wall features when talking about vintage style are beadboards or wainscotings halfway up the wall. You can add an extra vintage touch if you stain it in dark shades to create a typical Victorian library. Besides that, you can also install a chair rail above it and you can paint the wall above the wainscoting in vintage colours such as mustard yellow or slate blue. If you stencil the top of your walls, you'll add a touch of country to your living room. Additionally, if you choose faded rose pattern wallpapers for your walls, you'll make it shabby chic. Basically, you have the freedom to play with colours and patterns.
Windows
We already mentioned curtains, which were a must back then, especially the tab curtains on wooden rods. The moment you walked in that kind of room, you instantly had a feeling of being in the colonial period. And if you used ruffled tiebacks to hold your curtain together, you get the feeling of living in a vintage cottage room. So, vintage is not so simple. There are many subcategories in the vast category of vintage and every subcategory contains certain features.
Furniture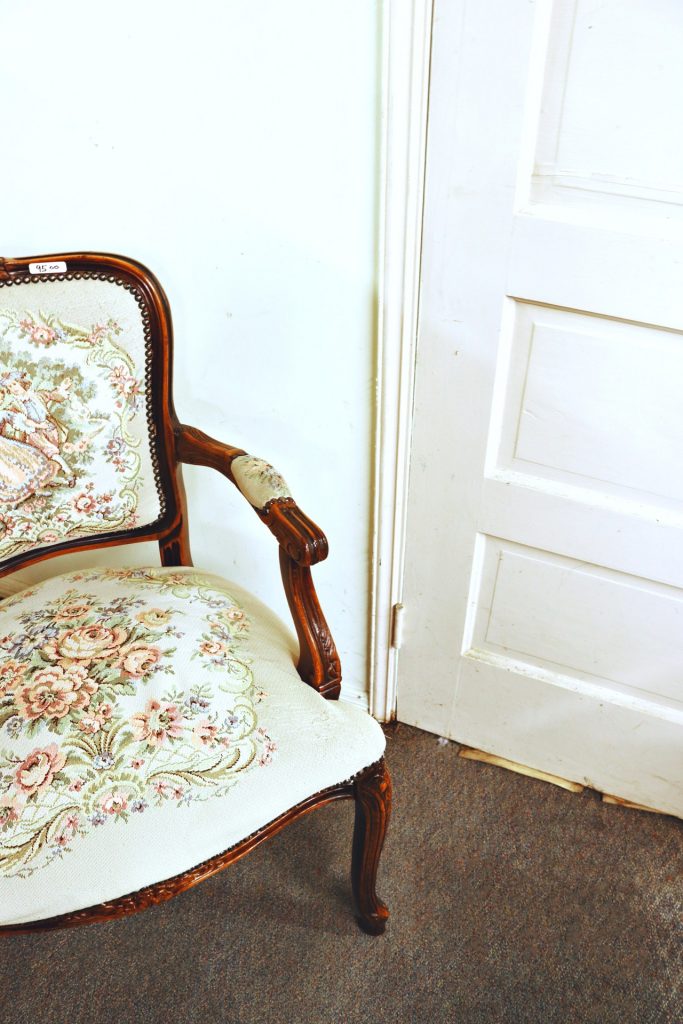 When searching for and shopping for furniture, decide foe the exact vintage style you're going for and browse accordingly. If you prefer shabby chic, go for mismatched and painted pieces such as an antique armoire used as a media center, and chairs upholstered in cotton with faded stripes or scattered with small flowers. On the other hand, if you're more of a cottage vintage living room person, then choose a camelback sofa in a country print sided by two chairs upholstered in contrasting plaid fabric. A typical English cottage house look uses overstuffed sofas covered in chintz, paired with distressed leather club chairs.
Accessories
Be careful with the accessories you choose. Depending on where and how you put the contrast in your living room, the accessories must go along with the whole room. Ornate brass lamps are a popular option as well as dark oak side tables, colourful quilts and wicker rocking chairs.
Conclusion
The vintage style leaves you with lots of freedom in terms of shapes, patterns, colours and general arrangements of elements. Its essence is in using furniture pieces made from natural materials, as well as natural textile featuring prevailing floral pattern, the abundance of wallpapers, mismatched furniture pieces, antique stuff and decorations that are typically fused with some modern elements.