If you are looking for conference rooms, working areas and traditional office equipment without bearing the extra charges, then Virtual office rental is what you should be looking for.
Generally, virtual office rental spaces are available in multiple locations across states and countries, so you have the flexibility to find a suitable location and plan for yourself in the desired budget.
Where should you rent?
An ideal virtual office space should be at a close location. Since you would be having access to meeting rooms, working areas and amenities; it is always better to have it at a distance where you can easily drive to. As a prospective client, you can definitely ask for a demo of the entire set up to get acquainted with the virtual office space and the facilities provided by your service provider.
Expansion possibilities
Since you are availing the facility of Virtual office rental worldwide, you can expand anywhere to any city using the virtual office network that your service provider has, as you do not have an overhead cost to worry about. Once you confirm the details with the service provider and make the necessary payments, you can get to business and start operating actually within minutes. Do you think it might be expensive? Of course, it would be bearing a legitimate amount of cost like everything else; however, different service providers have different policies. You might be lucky enough to avail a free testing period, some loyalty discount or promotional offers as the case may be. However, whatever cost you may have to bear, that would be nothing as compared to an office infrastructure cost that gets involved with every business.

Now, let's talk about the basics
There are packages from which you would have to choose after you make a choice of package and location, you are asked to put in the payment details and complete the payment procedure. You can get operational within a few minutes. In modern-day business, virtual office spaces are the key to success to resolve the space constraint and overhead charges.
Features to look for while choosing your service provider
There are multiple service providers for flexible offices in London; however, you have to choose the best to avail the best in class services. Good providers work with different affiliates and professionals to source the exact type of location you are looking for. They have a flexible approach to look for the office spaces that suit your requirement, location, and most importantly budget. They also make sure of the office amenities and the period of stay at that location.
There are certain features you should look for:
The company management and consultants should have in-depth knowledge within the industry.
Industry experience is very much required, so older the company, the better service you can expect.
They should have in-house teams to organize the office fixtures and furnitures once the deal has been done.so that you do not have to worry about that.?
Why do modern-day businesses need flexible office
Let's look at a few highlighted points:
Flexible Length of stay
Flexibility to expand within the contractual tenure
Non-fluctuating monthly cost, helping to stabilize the budget.
The unnecessary overhead cost can be avoided
Types of businesses that benefit from flexible offices in London!
Initially, freelancers opted for virtual spaces, considering the cost and flexibility. However nowadays the multinational companies as well have started choosing the flexible offices. Any company which has a versatile growth and might need movement or space at any time have been benefiting from these setups.
Co-Working Spaces: These are open plan working spaces occupied by different businesses. Generally, a Co-Working space is available on a membership basis that could be for a short period of time or longer. The membership could be for Hot Desk that is different working desk every day, or it could be a fixed working desk with lockable storage. The co-workers have access to the entire premise including Wi-Fi, meeting rooms, conference rooms, and the interesting part is, the employees have an ample opportunity of networking with the other businesses.
Serviced Offices: This is a private working space, fully managed by the service provider on a rental basis. Serviced offices are fully equipped with all the office amenities, and completely ready to be operational, including WIFI, broadband connections, and storage facilities. With an option to create partitions, the entire area can be separated into work areas, meeting rooms, phone booths, etc. The organization taking over the property has complete control over the place. As per facts, there are 3000 buildings in the UK which are serving as serviced offices.
Virtual Offices: This is a different concept, it's not a physical office, but the address is put into use. The businesses looking to be established in multiple locations in a very short period of time making use of these kinds of facilitators. Along with using the mailing address of the office space the workers can also use the recreational areas and the meeting rooms.
Managed offices: These setups a considered as generic hybrids of serviced offices and the traditional office spaces. These are self-sufficient spaces suitable for large size occupiers. Workers Since it's a mix of both traditional and serviced offices the workers can avail facilities of both kind of services. This facility is maintained by the service provider and can be handed over either furnished or unfurnished as per the contract, along with Internet connectivity as a generic need of modern-day business.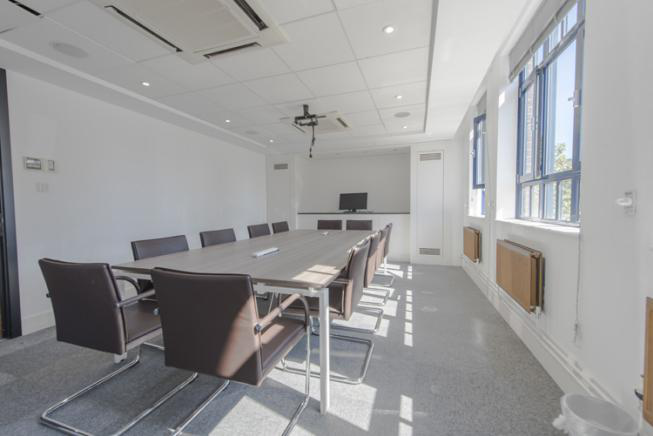 For a nominal monthly fee Virtual offices or flexible offices in London provide the businesses with a prestigious address, without practically having the need to occupy the office premises. Low overheads make virtual offices an ideal place to set up as an entrepreneur. Start-up companies and growing businesses that are either taking steps to make a global presence find a one-stop solution in this concept.
The most attractive feature posts handling and call answering facilities is available at all virtual offices in London. Experienced secretarial staff to answer the calls for your business and then either taking a message or forwarding it to your preferred phone number, this much makes the difference. Dedicated phone numbers are given to each company for their dedicated clients and even the meeting rooms are scheduled according to time slots. What else could you want to establish your presence around any place?