This program is a well-structured approach for conducting the learning of the professional year course. This course is basically developed for international students who have completed their graduation from the universities of Australia. This accounting internship is a combination of workplace experiences and formal learning programs. Students who apply for the course need to have a degree of accounting from Australian universities and the minimum duration of the degree must be two years. Home Affairs Departments are responsible for the approval of the Accounting professional year programs.
There are several conditions with this course. Firstly, there will be minimum training of forty-four weeks and it will include includes classroom study of 32 weeks and internship placement program of 12 weeks. This accounting internship includes the sessions of profession developmental training programs and hands-on sessions of learning relevant practical implementation. With this, you can properly analyze the workplace ethics, expectation and culture at the time of training.

Eligibility criteria for the Professional Year Program
If you are applying for Accounting Professional Year Program in Perth then you are needed to fulfill the requirement of the application form and document verification. This is a professional year program is among best courses to study in Australia. It involves proper training and learning including the addition of Australian workplace experience. Students who want to study in Perth are able to gain practical skills to enhance the skills in the field of employment opportunities.
The basic eligibility you must have
Valid degree of accounting is required from universities of Australia.
Duration of the degree: 2 years
Apply and obtain a temporary graduate or post-study visa (subclass 485)
Duration of temporary graduate or post-study visa: 12 months
Score good at IELTS test and the minimum score required is 6.0.
You must score better in almost all the four competencies
Candidates having a bridging visa have the authority to both work and study
Candidate must belong to either Australian citizens or permanent residents or New Zealand citizens

Professional Year Program Requirement checklist
When you are applying for the visa, you must develop a checklist to verify all the eligibility criteria. This will help the candidate to apply for the professional year program very specifically. This practical application part is held on the campus of Sydney, Perth Melbourne, Adelaide, or Brisbane. This would provide effective advantages to the candidates in the competitive accounting job market over the graduates. In last, the application checklist is verified once again to check to the probability of accuracy of zero error in the criteria.

Benefits of Professional Year Program
With this program, the benefits that the candidate will get are:
Provide a large number of effective and valuable opportunities in career to the candidates.
Help the candidate to expand their professional skills at the Australia workplace during training
Practical implementation helps in understanding the work culture of Australia
With this course, candidates are able to get additional benefits such as they can lodge the application of permanent residency to stay and study in Australia for the future. This will also increase the PR score.
Students get Good career growth in Australia

Choose the best college in Perth for Professional Year Program
Professional Year Program is among the best programs available in top colleges in Australia. You have to search best Perth colleges and analyze them on the basis of career opportunities they provide. This process may include online searches for the best colleges in Perth or you can take a suggestion from your friends and relatives. It is important to choose a college which provides good learning platform both in term of theoretical and practical learning. So, find a college which is among the best training colleges in Perth.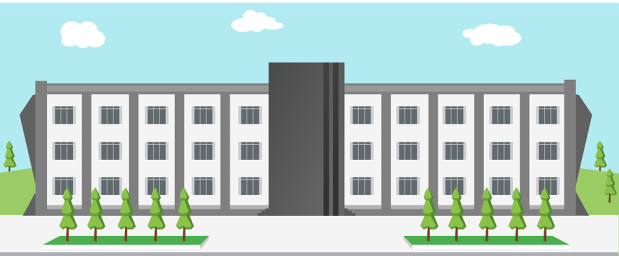 Hope you like this info!
Good Luck with your career ahead!