To make your everyday life easier, one more revolutionary version of Android is here known as ANDROID 10 which is officially released on 03rd of September 2019 supports Google Pixel devices.
We will let you know in detail what interesting features that came up with Android 10 and what's new and innovative by Google through this version.
Have Look on the list of new features that came up with Android 10, just the way you want it, these include Live Caption, Smart Reply, Sound Amplifier, Dark Theme,
In-Depth:
Live Caption: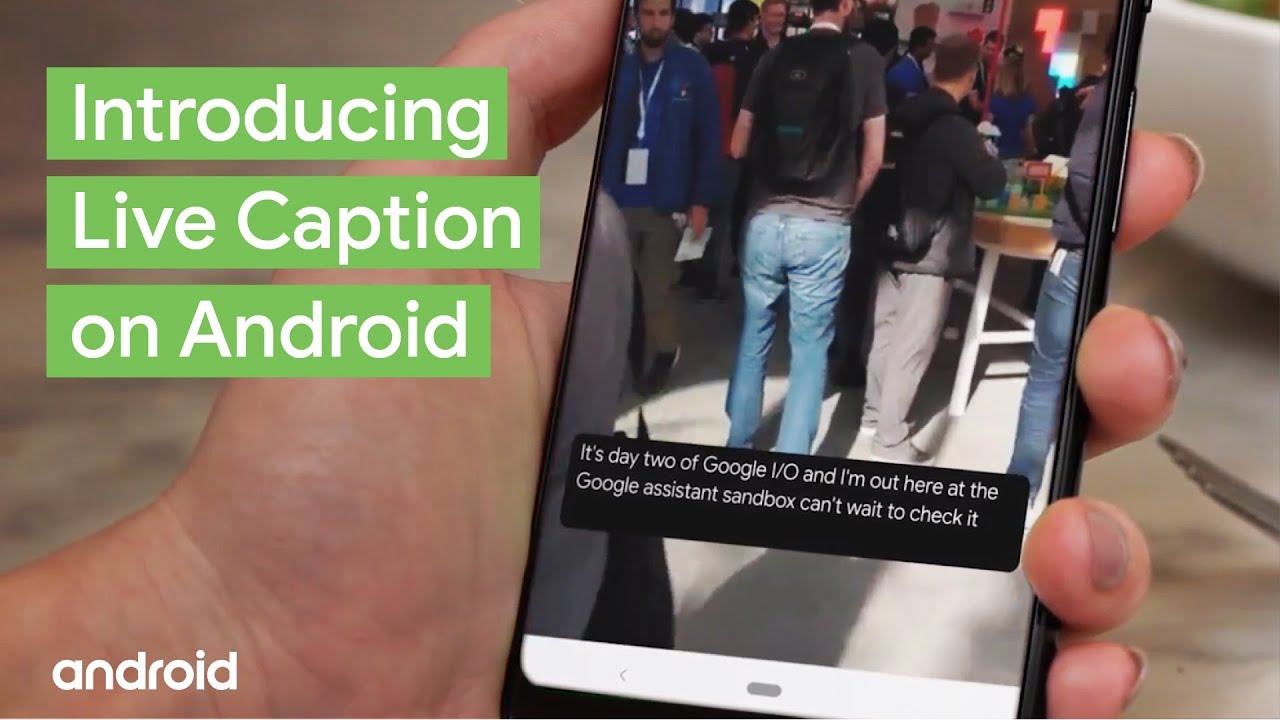 These feature automatically caption audio messages, videos, and podcasts without ever needing wifi or cell phone data with just a single tap.
Automatic Caption media playing on your phone.
Smart Reply: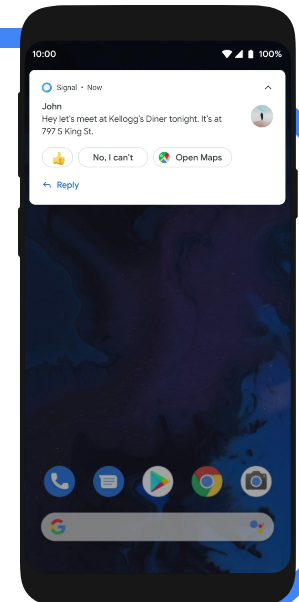 As you reply take action right.
With Android 10, you get suggested responses and recommended actions like for example if any of your friends ask you for dinner than the message suggestion will come up that says okay or not now.
This is not just it, it also pulls up directions right in Google Maps and these works in messaging apps like Signal.
Dark Theme: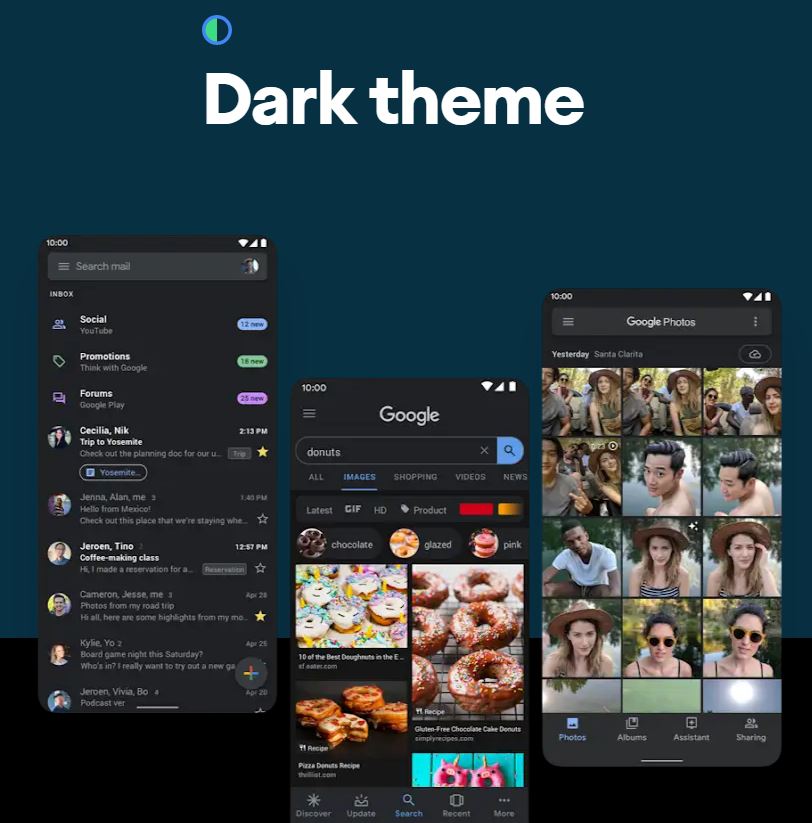 The dark theme uses true black for keeping your battery alive longer and also changes how your Google apps look like photos and calendars.
Take it easy on your eyes and your battery as well.
Gesture Navigation:
These features are now more intuitive and quicker than ever.
Get around with just a swipe and a pull.
With these features go backward and forward, swipe up to open your apps, and pull up the home screen – all super smooth.
With more controls keep your data private:
With Android 10 you get new and smarter controls that let you decide how and when data on your device is shared.
With these features, you are in control of your privacy and make you rest easy.
You can also decide what data is stored like your app & web activity and for how long.
Opt-out of ad retargeting and personalization.
Find and adjust all your privacy settings in just one place.
Get Security Updates Faster:

Android devices always get security updates and with Android 10 you will get the same but faster and easier.
To share fixes became easier as important security and privacy fixes can be directly sent to your phone from google play just like your other apps do.
By doing these fixes can be resolved faster and lead to good growth.
Digital Wellbeing:
This is something that all do there quality time and it's different for everyone.
Focus Mode:
These features let you select apps to pause temporarily hence if you wish to turn off the distracting app to get something done all you need to do is tap.
Focus on what's in front of you – getting in the zone and blocking out distractions.
Family Linking:
This guide to learn, play and explore new things to your kids online. You can set screen time limits, manage apps and content restrictions and app activity and see where they are.
Some digital ground rules that help make healthy habits.
Conclusion: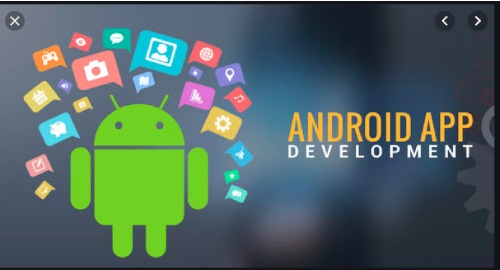 The most widely used OS in smartphones is Android as there are over a billion active users that are addicted to internet usage that cover up almost 70% of the market.
Not just this Android become the first choice for the business and entrepreneurs to launch their android applications. So if you are planning to build your next android app get in touch with the best android app development company – Concetto Labs.
We will have the best team of android app developers who will help you to target a larger audience and to make your business accessible. With our certified android app developers, you will get android app development services Android 10.
These mean we will build an app that is very much compatible with the latest Android 10.