While everything has gone digital now, why not dating? Albeit not new, using mobile apps for real-time dating has been a popular idea amongst the youngsters. While finding a perfect match for yourself is a tedious job, dedicated mobile apps for dating bring you all that you need at your fingertips. From casual hookups to the long-term serious relationship to summer romance and just an intimate friendship, mobile dating solutions are taking the idea of dating to a new level.
Thanks to the growing trend of online dating, the industry is booming with revenue as high as USD 1. 221 m. Probably that's why the users come across new apps being added to the pool to help them explore ideas and algorithms that find them the love of their life. Here are some of the most popular ones listed for you that you can try out in the year 2019.
1.Tinder
With 57 million users worldwide and $800 million in revenue (Source), Tinder tops our list of best dating apps. It matches the users based on geographical proximity and offers the users to browse through potential matches with an easy to use interface. Users can simply swipe right to register their interest or swipe left to 'pass' the match. With an intuitive design and great features, Tinder has set benchmarks for almost every other dating app.
The Yeyy Features of Tinder:
User-friendly user interface
Easy and quick registration process with social media signup
Massive user database, so you hardly get out of choices
Free to use basic version
Compatible with Android as well as iOS devices
Easy to connect with users
Available in more than 40 languages
The Nay Features of Tinder:
Low security and investment
Not enough information
Search option to discover users with common interest unavailable
No option to fix accidental swipes
Only mobile versions available
Download from: Google Playstore, AppStore
2.OK Cupid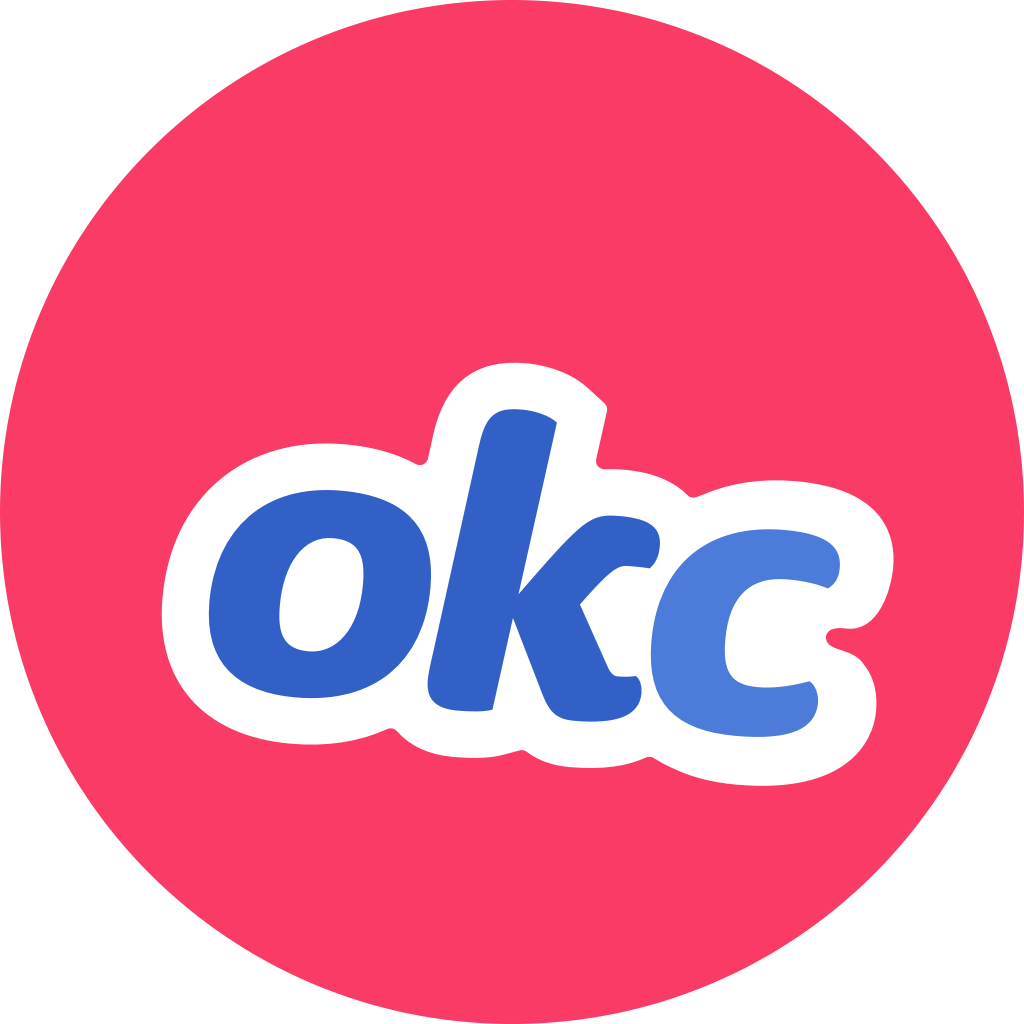 OKCupid's popularity attributed to the fact that it is first of its kind mobile app that provides a free and unlimited exchange of messages. It boasts of having over 40 million users and uses traditional dating methods to help users find a perfect match. The mobile app takes the user through a series of questions and finds out the potential matches based on similar interests. While premium features require payment, you can swipe through the profiles to register your interest or disinterest.
The Yeyy Features of OKCupid:
Free to use (with some paid features)
Excellent privacy options with a detailed explanation of publically-accessible information available
Available in multiple languages
Easy to use
Deep and customizable profiles
Great discovery options
The Nay Features of OKCupid:
Too many ads
No group chatting feature available, only instant messaging features
No video sharing features or audio/video chatting
Inappropriate for fast/ casual lookers
Download from: Google Playstore, AppStore
3.Coffee Meets Bagel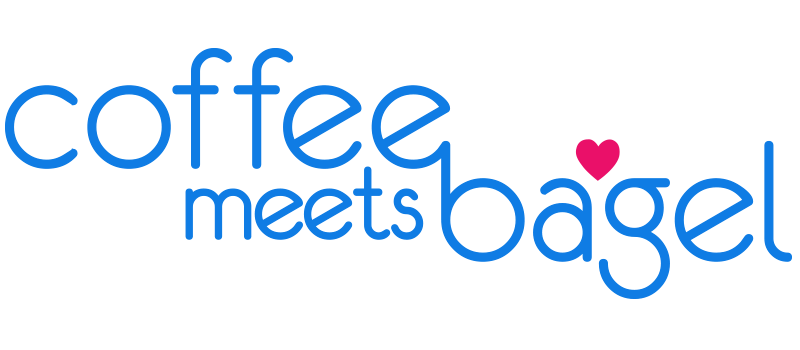 Coffee Meets Bagel is a free mobile application that boasts of following the principle of "Quality over Quantity." The app works by matching you via mutual friends on Facebook. Instead of flooding your profile with an array of potential matches, it gets you curated list of the matches every noon for you to choose from. It offers excellent privacy options to the users by allowing them to decide when they would like to share their dating life. Merging dating with social networks, the app aims to provide one-of-a-kind platform to the singles.
The Yeyy Features of Coffee Meets Bagel:
Free user membership.
Profile set up is easy
App does not bombard the users with all the potential matches.
The profile is not accessible to every user.
Majority of the users are aged 25 to 35 years.
The Nay Features of Coffee Meets Bagel:
Limited matches available as you are matched according to mutual friends on Facebook
Matching criteria is very outdated and only compares fundamental information
Heavily relies on Facebook
Users are very less
Download from: Google Playstore, AppStore
4.Hinge

Hinge is very much the same like Tinder despite some features that set it apart. While the interface appears to provide the look and feel of Tinder, the functionality is pretty different. It relies more on Facebook profiles to get you the list of potential matches. It not only connects you with the friends of your friends but also brings you the matches with whom you share common interests. Hinge takes you through a series of questions in a much innovative way making the task more accessible as well as interactive. Have you been to New York? Swipe right. Do you play tennis? Swipe left.
The Yeyy Features of Hinge:
Designed for accurate matches
Easy to use
Easy sign up with Facebook profile verification or phone number verification
Can pull pictures and info from Facebook
Provides option to include the Instagram feed in the profile
Offers great prompts for adding personality to the profile
Free trial for three months
The Nay Features of Hinge:
Gender choices restricted to male and female
Certain features are accessible to the premium members
Preferences are automatic
Monthly fee after the trial period
Subscriptions are set to auto-renewal, regardless of what user has chosen for
Information vulnerability is a concern
Available for the users of 13 years as well
Download from: Google Playstore, AppStore
5.Raya
Raya is indeed one-of-a-kind dating application as it offers members-only site tailored for those from the creative industry. The app would need you to register through referrals from the current member. Registration is then assessed according to the algorithmic values and an anonymous committee. The whole process might take up a week or even a month. Once the profile is approved, the user is supposed to pay a mem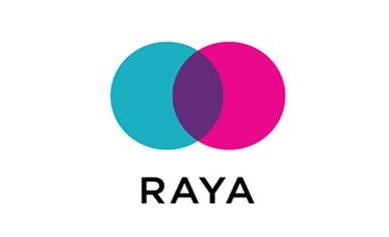 bership fee of $8 to access the services.
Besides the long process, the mobile app is pretty straightforward and offers the registered users with curated dating prospects and gain access to the various hotspots where members generally hang out.
The Yeyy Features of Raya:
Since the profiles undergo intense scrutiny, you'll only find high-quality and intriguing matches.
At $8, the membership fee is indeed very pocket-friendly
Raya is not just for dating, and can instead be used for networking within the respective industries.
App is extremely prone to security threats. Therefore, chances of profile leak are minimal.
The Nay Features of Raya:
Since the profiles are subjected to intense scrutiny, the number of users is far less as compared to the dating applications like Tinder and Bumble.
Your level of Instagram influence largely influences the profile acceptance and therefore it has received strong criticism with "how can social media platforms determine how dateable are you?"
In case you are not in creative cities like New York or Los Angeles, you might end up depriving yourself of other users in the area.
Download from: App Store
6.Match.com

Match.com happens to be the most experienced player of the online dating game, ever since the service was not even launched for the mobile users. The app offers users to easily register themselves on the application while going through a process requiring photo upload, answer some questions about gender preferences, and create unique credentials. That is, the app does not provide you the social sign up options. A user on match.com can simply "wink" to the prospects after finding the best one from the database, or can choose one from the personalized matches provided on a daily basis. With a sleek and minimalistic interface, it offers the users with a great option to find the one for themselves.
The Yeyy Features of Match.com:
Easy to use interface
Free six months trial
The oldest and biggest dating site
Deep and guided sign up process
Remove unwanted suggestions from search results
Extensive search and discovery options
Frequently updated to provide users with features and functionalities based on user experience
Matching criteria is detailed and considers your preferences along with geolocation features.
Accessible over desktops along with Android and iOS devices
Complete privacy is provided along with private mode.
Offers smart inbox
The Nay Features of Match.com:
You cannot connect with the matches unless you buy a membership.
The free version does not provide many features.
Overwhelming owing to a large community of users
Approval on site is not instant
Month-to-month cost is higher than average
Online to offline process is lengthy.
Initiating communication via the website is time-consuming.
Download from: Google Playstore, AppStore
7.Bumble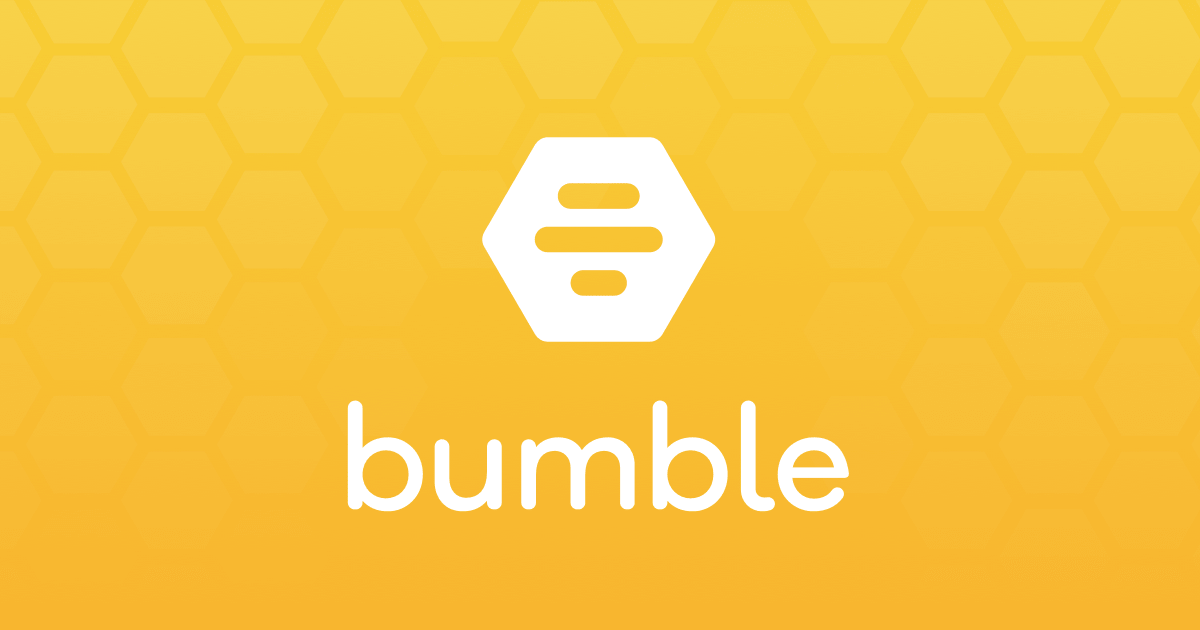 Bumble appears very much like Tinder. However, function-wise it is tad different, biggest difference being when two users of different gender match, it is the woman who must message the guy first within 24 hours. In case they are unwilling to do so, either of them can extend the duration. For the matches within the same gender, anyone can initiate the conversation. Additionally, Bumble offers BFF feature for the ones who wish to enrich the friend circle.
The Yeyy Features of Bumble:
Option to sync profile with the facebook account provides a certain level of authentication.
Beyond traditional dating, Bumble provides conversation initiation rights to women, thus liberating them from kinky and sleazy messages.
The 24-hour time limit to initiate the chats ensures that users remain active.
BFF mode helps you foster friendships, casual connections, and much more.
The Nay Features of Bumble:
Users cannot search and browse for matches.
Search filters are limited.
Profiles do not really offer window yo delve deeper and engage for more in-depth browsing.
Facebook account is mandatory for using the mobile app.
Download from: Google Playstore, AppStore
8.Happn

Happn aims to foster the relationships with our crushes or the ones who cross our path. This dating application curates the list of profiles of other singles and pinpoints the last place you cross path with each other. With intelligent use of GPS functionality, Happn tracks your phone for the movements and lists down the matches available within 800 feet of your vicinity. Having said that, Happn does not display the user's position to anyone, and a user can also block another user in case of stalking concerns.
You can simply tap the charm button to let the other person know of your interest. Once they accept your request, it's a match, and you can start conversing with each other.
With Happn, it is effortless and quick to set up the profile and use. You can add multiple facets of your personal information there like photos, age, profession, and interests. Not only this, but you can also add likes and dislikes to help the other person know you better.
The Yeyy Features of Happn:
Available for iOS as well as Android
The concept is fascinating.
The profile is deep.
Happn allows you to like your match secretly unless you wish to let them know
The scope of spammers or unwanted conversations is very less.
Signup is free of cost and has a straightforward process.
Automatic sync to other social media profiles like Facebook and Instagram
Sharing stuff like songs and playlists simplified with Spotify
The Nay Features of Happn:
The idea of finding matches you have crosses path with can also lead to uncomfortable commute going forward in case the match goes south.
Proximity-based match algorithm can be really frustrating at times.
Search filters are limited.
Download from: Google Play Store, AppStore, Windows
9.Plenty of Fish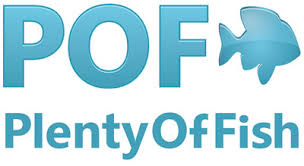 After hitting 90 million users, Plenty of Fish is the oldest and one of the most popular dating sites out there. Having so many users, it is a no-brainer that finding a match is easier than ever with POF. Simply why it boasts of 2.7 times higher chances of matching the users within 24 hours. Just like other dating applications, it quizzes you to know better of your requirements, likes, dislikes, and similar things. Moreover, it does not charge you for conversing with anyone or browsing through the potential matches.
The Yeyy Features of Plenty of Fish (POF):
A large pool of users
Advanced search filters for in-depth matching
Offers a great variety of features even with the free version
Matching based on interest
Instant messaging features for free
Innate relationship chemistry predictor
Signing up for POF also brings two free roses
Ease of use and accessibility
The Nay Features of Plenty of Fish (POF):
Chatrooms and Video chatting feature not available.
No ID confirmation methods
Too many ads
Slow loading
Download from: Google Play Store, AppStore
10.Zoosk

Zoosk is a standard dating application with lively features. It boasts of being favorite of the millennials and offers a refreshing approach to online dating along with intuitive site layout and Behavioral matchmaking algorithm. Available more than 25 languages and 80 countries, app's worldwide popularity are attributed to the fact that it can be accessed even in local languages. It uses a logical and straightforward approach to matchmaking. The matchmaking engine sets you up with the person whose navigation through the site resembles yours. And best of all, the layout is we laid out and spontaneous.
The Yeyy Features of Zoosk:
Behavioral matching engine brings you only the matches you get along with.
Despite that it has a lot of information to fill in, the quality of the suggested profiles is pretty less.
Massive user base (More than 50 million users)
Multilingual options
The Nay Features of Zoosk:
Extensively detailed profile
Requires a user to fill a lot of unnecessary information
Browsing through the profiles can be a taxing job
Limited search filters available
Download from: Google Play Store, AppStore
Conclusion
Now that we are through to the top 10 dating apps that you can try out in the year 2019, coming times are expected to see more innovation with entrepreneurs exploring ideas with dating app development. Meanwhile, find the best one from the pool and get sailing to impress the match you have been looking for always.