Information technology is a rapidly growing field and is constantly updated in life. It has drastically changed the way society interacts. Therefore, developing a mobile app is essential to run according to technology and user needs. So what is the development trend of mobile apps in 2019? Join us to learn about this year's new mobile app design trends below this article!
Mobile app application development trends in 2019
Nowadays, smart mobile phones have become an indispensable part of many people in daily life. Advances in technology and user experience are driving the development of the mobile app design market. Every new operating system update will create new improvements in mobile app design to meet the needs of users in the technology age.
The following are the new mobile app development trends that will be applied in 2019.
Search by voice
Interface trend is gradually becoming the current trend that is voice control. In addition to traditional simple operations, enter the characters manually to interact with the application. Today's users use voice to control operations on Smartphone devices. It can be considered as talking to the phone to control it. Although this is not natural users are gradually getting used to it.
Many large companies have applied this feature to their products such as Google – voice control application on Chrome browser; Microsoft – application for MS Office; and apps on Android and iOS phone brands. This is a trend of mobile app development according to the actual needs of users.
Virtual assistant in the phone application
Virtual assistants are increasingly popular. We are familiar with virtual assistants such as Siri, Alexa, Cortana, Bixby or Google Assistant … These assistants help you control the entire operating system.
At the same time, there are many built-in applications for virtual assistants to enhance the user experience such as Facebook application with virtual assistant M. Google application has virtual assistant Duo, … and a series of integrated applications. Virtual assistant So to stand up in the game of technology applications need to integrate more assistants.
Mobile blockchain application
Blockchain technology develops at a fast pace. There have been many companies that incorporate this new technology into mobile applications. Blockchain created DApps – today's decentralized application.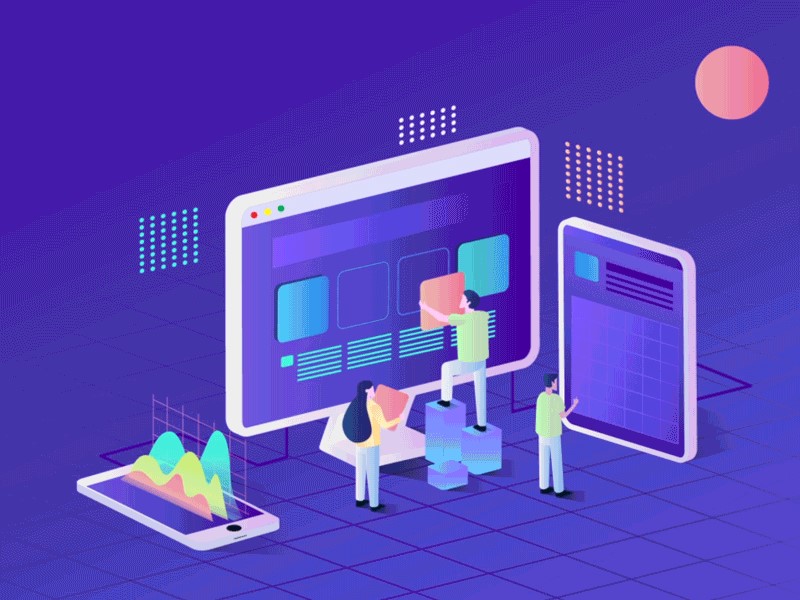 Blockchain is decentralized because data will be packaged into blocks and chained together. This application helps protect user data and has extremely high security.
Blockchain is decentralized because data will be packaged into blocks and chained together when multiple devices connected to each other will store the same copy of this data. Therefore we have a peer-to-peer P2P network. This helps companies control financial risks. And help protect user data.
Currently, many companies have begun to provide technical services to serve the features of smart contracts in the real estate industry or financial industries. And some have applied blockchain to mobile apps to secure the features in the chain management system. Blockchain brings great features. It is attracting developers to use technology in the near future.
Mobile Cloud Computing Application – Mobile cloud
With MCC mobile cloud application to help mobile applications become rich and users can experience seamlessly on multiple devices. This is very beneficial for companies to serve users on mobile devices. For example, mobile health care applications of healthcare services that need information processing to provide remote diagnostics are integral to the integration of mobile cloud solutions.
Technology trends changing by artificial intelligence (Artificial Intelligence)
AI technology  is the main driver in digital transformation. This technology is programmed by humans for the purpose of helping intelligent technology devices automate intelligent behaviours like humans. It will change the whole way we interact with mobile applications.
Artificial intelligence – AI besides making the application more intuitive They also help to provide a better user experience. Because they transfer all user information via algorithms from there it is possible to create suggestions that suit the user's preferences and location. It makes it easy for people to gather information, make appointments, and organize schedules. And help us optimize our products to work better.
It has featured aI in many technological advances including machine learning, language processing, and automation. And it is becoming a trend for mobile app development in 2019. With the rapid and continuous development of AI technology, many mobile applications have been combined and created remarkable successes such as identification Alexa faces of Amazon and Apple.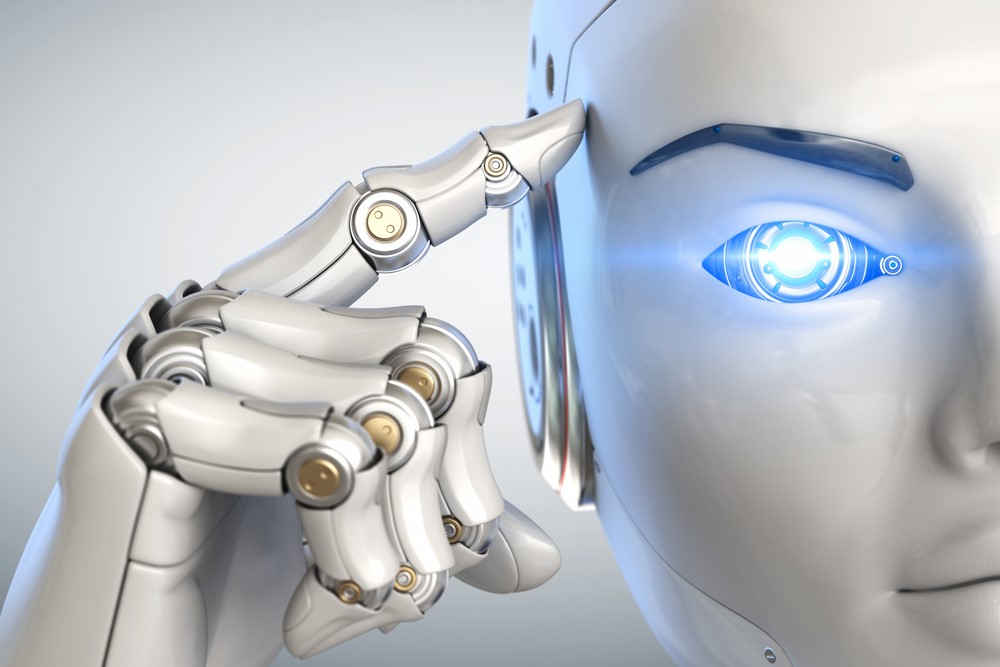 AI technology has been featured in many technological advances including machine learning, language processing, and automation AI is becoming a trend of mobile app development in the future.
Chatbot application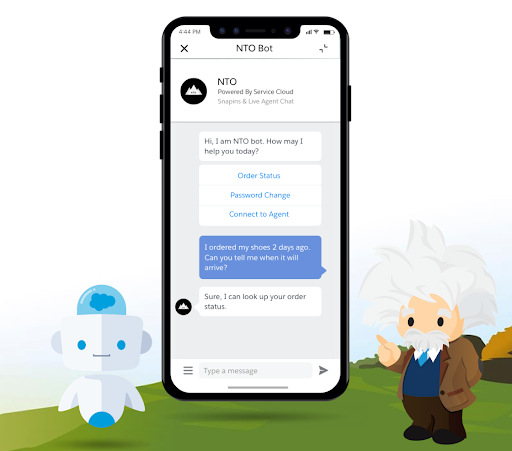 Consumers prefer to interact shopping or use the service through messaging applications rather than by calling or meeting in person, this number is up to 52%. So chatbot service was born to help meet the requirements of users.
At the same time, combined with the help of AI, the automatic answering even when not required. Thanks to that, chatbot will help 24/7 customer service in the business.
Chatbot will be an indispensable solution for customer care services in e-commerce applications. Some applications that have used chatbot are effective communication tools with users such as Slack, Facebook Messenger, Telegram, WeChat .
AR / VR virtual reality technology
Virtual reality technology is used to describe the environment in the real world through cameras on smart mobile applications.
Virtual reality AR technology is used in entertainment applications. And now it is emerging in all fields of education, architecture, furniture, in all kinds of sports events. AR may be the future trend to introduce and promote products and services via mobile apps.
Mobile Payment trends – E-wallets – Mobile payment
Mobile payment feature will be more widely applied to mobile apps. Because it is convenient and fast, it can replace cash usage for daily payment. This helps meet most of the needs of modern buyers. Currently, the number of online shoppers is increasing rapidly.
From e-commerce apps, hotel, and travel booking services Currently developed applications depend in part on mobile payment transactions. The combination of this mobile payment feature will bring more convenience and attract more users to mobile apps.
Fantasy Mobile Sports App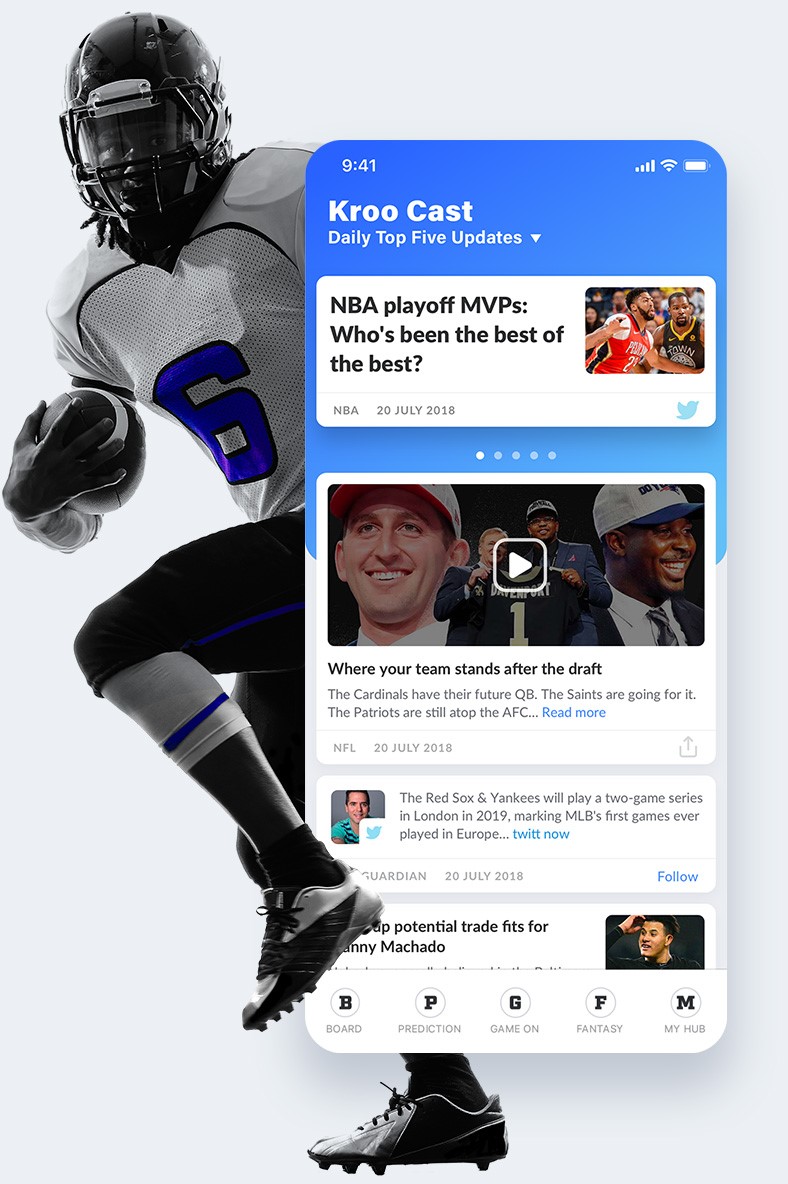 With recent market reports to be believed, the global e-Sports market revenue is anticipated to reach $2,174.8 million by the year 2023, with there being a growth at a CAGR of 18.61% during the forecast period.
For the unbeknownst, with the escalating prominence of video games & e-Sports, the number of e-Sports events across the world has also increased. You can see the live streaming of gaming tournaments on portals such as YouTube, while Twitch.tv is trending. So as the prominence and live streaming of e-Sports is growing, a demand for e-Sports fantasy leagues will also rise. It is because here fans may create their own fantasy sports league teams based on live matches. This way, the rising popularity of e-Sports has in a way triggered the growth of the fantasy sports app development market.
What is Fantasy Sports?
Well, not everyone has the exact idea of what are fantasy sports games. So, for the ones that don't know, Fantasy Sports is a game where the participants create their own virtual/imaginary teams with the use of real players from different teams scheduled to play in a match or a league. The win or lose depends on the real performance of players in their created fantasy team.
On-demand apps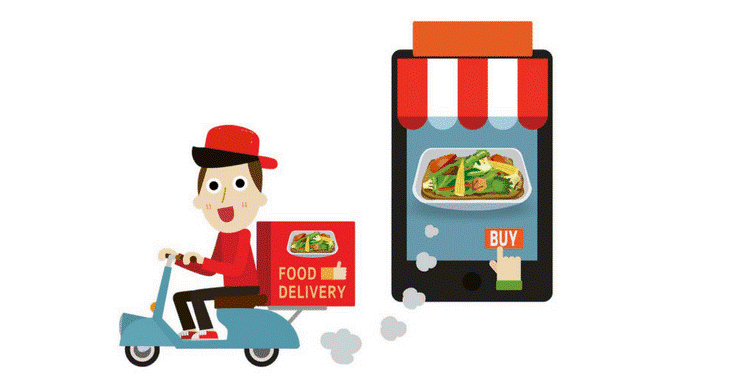 Currently, most users in the world are familiar with On-demand apps. Good examples are Grab and Uber ride services. In addition, On-demand apps are also gradually occupying other types of services such as cleaning, laundry, delivery, shopping, making appointments, Users always like the convenience and ease quickly. So this will be the development trend of mobile apps in the future.
Conclusion
Besides these trends, there are many other mobile app development trends with potential for development in 2019. However, in this article, we cannot fully describe them. Therefore, Cliffex would like to allow the content to be compiled into a separate file for businesses who want to grow their business with the mobile app. Also in this aggregation file, Cliffex also shares the "secret" of profitable business from mobile applications. So please send your comments or leave a contact immediately with Cliffex, to get a comprehensive File full of useful information!
Author Bio
This article is written by Ankit Kharola, who is associated with Cliffex Software Solutions. Cliffex is a mobile app development company started in 2007. They provide software consultancy services, mobile app development services, web design and development services to many multi-national clients.