Are you a successful business coach or one that is aspiring to be? The path there is not the easiest, but certainly rewarding. 61% of coaching clients improved their company with the help of business coaches. Read about one of the greats— Deepak Shukla. On the topic of successful business coaches, this article shall explore the personal journey of Dee: from being coached to coach
Who is Deepak Shukla in the Business Industry?
Deepak Shukla is the founder and CEO of Pearl Lemon operating several businesses from marketing, coffee shops, and accountants, to even gaming development and a tattoo shop. He established his brand in the business industry, and now also helping others achieve success as well. He has been in the business way back in 2012 when his first steps were made. All definitions of growth have been surpassed as his achievements have filed up.
He is an SEO expert running a digital marketing agency doing 7-figures a year. With ventures with tutoring, recordings, and bookings, he is now a renowned brand figure that has over 1000+ hours in therapy, coaching sessions with different life coaches, business coaches, and sports coaches, and over a hundred books of self-development read. He is certainly one of the greats and takes people with him, like his team, to success.
A Life-long Journey of Learning
But his journey certainly did not start at the top, but from the bottom rather. Before he became who he is now, a lot of failures met him amidst his journey. What kept him pressing forward is his absolute drive and work ethic to become successful. Thus, first, he was coached. He was passionate about learning anything that he could about things he wanted to pursue. While he was a student of life as an entrepreneur, he simultaneously walked the path of a coach.
Other than finding out that coaching is fruitful, he was already inclined to teach because of his innate speaking skills. So he got into tutoring but eventually, he started making videos about anything. He started doing training videos about life, businesses, or certain aspects that he encountered in his journey. He has been doing it indirectly in the early with him just wanting to share his knowledge. But he made it truly his own producing more than a thousand training videos and plenty of courses (paid and free!).
To date, he offers coaching on different business skills whether it be communication, strategizing, work ethics, or even about life-management. He is also a recognized speaker, with him being a two-time TEDx speaker. It is certainly a journey that is the length of a lifetime because, for him, the learnings and teachings never end.
The Challenges and the Separation
Of course, a journey from coach to coach is nothing without its challenges. Dee faced a lot of failures, especially when starting. Trying to grow from scratch without any leverage in the market can be devastating. With creating your brand, going big on a platform, and ultimately getting recognized. A challenge he faced that largely influenced his growth as a business coach is getting recognized.
Especially from scratch, he had an absolutely hard time generating leads and was faced with a lot of bans for unreasonable factors, it is not easy. As a business coach, a tarnished brand may diminish your growth significantly. But to overcome this and prove his credibility and skills both as a speaker and a coach, he both used brawn and brains. Some people say that if something is not working, try another approach. But to Dee, he exhibited his incredible work ethic and produced content unlike any other. He continued to do this and kept going at it until he saw results hence- brawns.
But what separates him from all the other competition is his brains. Remember that he is not only a coaching expert, but also an SEO expert, communications expert, and more beyond. What made him all the more successful is his wide array of skills and the ability to harmonize them to produce better results. He overcame challenges and became successful in being a business coach by essentially being an expert on what he, himself, teaches.
Coach-talks
A large part of being a coach and doing teachings is the application. If you aspire to become a successful business coach you must first be an expert in what you coach. It is literally like the phrase suggests, preach what you teach. And make sure to have the work ethic that it takes to overcome the obstacles along the way. Work at your craft before you can coach someone about it.
Author's Note
Are you a successful business coach or aspiring to be? How is your journey going so far?
It was enjoyable to write this essay, but it was even more enjoyable when readers like you commented with their own opinions. Tell me about your aspirations for business coaching and the obstacles that you encounter along the way!
Mika Tomada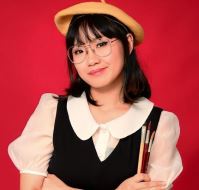 Is a PR Specialist from Pearl Lemon. They are an all-around writer dealing with a variety of brands daily. They are based in the Philippines, and off-working hours you'd usually find them pursuing their love for arts and crafts.