Mechanical, electrical, plumbing or MEP are the key factors that regulate energy use in the building. MEP consultants are bringing a big change by making energy-efficient MEP designs for building projects. The goal of an MEP consulting engineer is to create MEP designs that use less power and need less maintenance. They make energy-saving lighting designs, properly controlled HVAC systems and purposely welcome daylight in the building. MEP consultants also install eco-friendly MEP systems like solar panels to cut down dependence on non-renewable energy.
Whether it is high rise building, commercial offices, hotels or colleges, every building needs high-quality MEP designs for sustainable construction and smooth operation. Here are different ways MEP designs can make building energy efficient.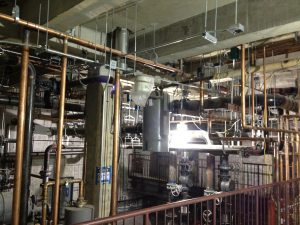 1) Reduces energy use in the HVAC and lighting system
Approximately 57% of energy usage in a commercial building is caused by the lightning and HVAC system. Therefore, special attention is given during the MEP designing process. Heating, ventilation, air condition or HVAC, designs are prepared to reduce electricity cost. Heat and humidity sensors are used to keep the indoor atmosphere relaxed. Natural light is willfully allowed into working spaces. Energy-efficient lights and bulbs are used.
2) Water conservation
Many plumbing piping designs and methods are applied to reduce water usage and save water in the buildings. Water recycling and rainwater collection systems are also included in the plumbing drawings. Using standard faucets and less water in irrigation reduce water consumption. Recycled water can be used for toilets flushing, irrigation and washing purpose. A greywater system is also implemented to conserve water in the building.
3) Reducing carbon emissions
The construction industry plays a big role in emitting greenhouse gases. Approximately 38 percent of global energy-related carbon emissions come from building and construction. HVAC systems, lighting, electrical machines, demolition of building and transportation cause pollution during and after construction.
Expert planning before construction reduces carbon emission. Using suitable HVAC systems, proper exterior and interior designs and right materials can minimize carbon emission.
4)Planned designing of MEP system
Shape and orientation of the building play an important role in saving energy. Active solar systems, throughout insulation, high performing glazing and windows are the small but highly effective methods of energy saving. High performance controlled ventilation helps to manage the indoor environment effectively.
Conclusion
MEP consultants must use renewable resources, follow regional and international standards, green building codes while designing MEP systems. MEP consultants should use environment-friendly materials to increase the energy efficiency of the MEP system. The right MEP design services can improve the health and lifespan of the building.
Luckily for us, the progress in technology and software have made the dream of energy-saving MEP system possible, even profitable.