Running any business is hard but starting and running a small business sometimes seems impossible. Fighting through the market to find your place and keep it is a very hard task. Most small companies don't make it through the first year and usually die out in the second. One of the problems they face is the low profitability of their activities. They try to increase sales and keep them up but often don't have the required profitability to stay afloat and stabilize their performance. So, what can we advise you on how to boost your profits fast and hassle-free?
The problems when you want to boost your profits
New companies entering the market and especially small ones are always struggling to find a suitable place among the competition. Even when they find it and secure their market, they usually find that their profits aren't adequate for the number of sales they make. As financial and business success is usually defined by what you keep and not by what you make, we can see the problem companies face. Owners and managers are in these cases usually trying to increase sales in order to increase profits. This one-sided strategy can lead to a change quickly.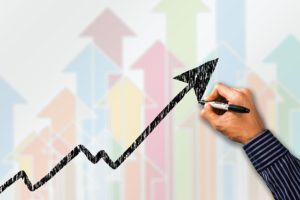 The best way is to tackle the problem from two sides at the same time:
Work on decreasing costs (how much you spend)
Work on increasing sales.
Decrease costs
You should always keep track and be on top of your expenses. There is always room to decrease both the direct and indirect costs of your business. For example, you can renegotiate your contracts with suppliers so that they provide some support to your business by adjusting their process. You can also renegotiate your lease with a landlord or even cut the cost when moving your office to another part of the city. You can also try to cut down on your inventory by analyzing the stock that you need. Good inventory management can significantly decrease your storage, insurance and other cost tied to keeping inventory.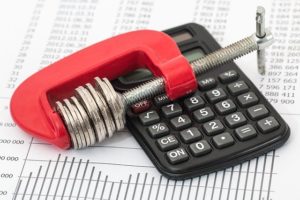 Considerable savings can be made by tracking waste and variance as well as employee errors. These costs can amount to large figures that can significantly impact profits. The decrease and control of costs decrease will immediately lead to a profit increase and give effect
Increase sales
The sales increase is the first solution to low profits that everyone always thinks of. But its not just about increasing sales its about analyzing and working on smart sales increases. You can always try to analyze employees and provide more training opportunities and financial incentives to motivate them. These small changes can lead to great results. You can also search for new channels of distribution to boost sales. Online marketing, Social media, and SEO can lead to large sales increases with little investment.
Also, try to increase your average sales. Be smart about it and try to stimulate sales of items with a large profit margin to boost the average sale:
Get your staff to upsell – add additional items to the sale
Bundle items into packages – offer a slight discount to increase profit margin
Raise prices of items valuable items – that can take a price increase without negative impact
Be smart and analyze if you expect to boost your profits
Your profit margins must always be checked and tracked in order to handle them and increase your profits. The analysis is the only way to achieve a profit increase. Proper analysis will tell you in which segments you can try to negotiate better supply conditions or which items you can try to sell more or even cut from your offer. A good system will help you decide whether to move or not. And even if you will cut your moving cost by hiring hansenbros.com for example or not. It is important to create a good information system that will provide all of the necessary dates to keep track of and control your business and profitability.
So, increasing profitability is not easy but it can be done. With proper analysis, any company can make decisions that will benefit their profit margins. It can be done fast and easy but it requires a precise and deep analysis of the business to make a policy and common practice. The ways of increasing profitability are numerous and further research is a must for any business.