A mobile crane is a cable-controlled crane or a hydraulic-powered crane which is fitted on truck sort of carriers. They are designed to do that they can be transported to the site easily and used for different types of load and cargo. Mobile cranes are hired for heavy lifting and for certain projects and mobile crane hire is popular as it is fast and convenient. Today, you will come across different types of cranes used for different projects and need.
What Makes Mobile Crane Hire Popular?
The features and properties of mobile cranes make them so popular. It is easy to carry them, and they need little time for assembly and usage. Here are some important features of mobile cranes: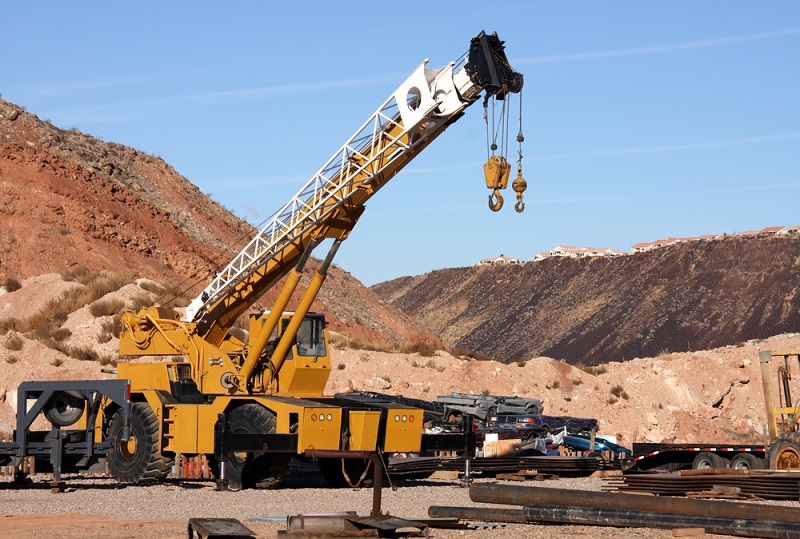 They are more flexible and mobile.
It can be mounted on crawler carriers
Includes wire rope, boom with a hook and sheaves.
Telescoping boom based on hydraulic power is available.
Strong support due to heavy duty axles is present.
It can be controlled by remote.
Another attractive feature of mobile crane is that it takes much lower space and requires trouble free assembly. It is easy to move, and manoeuvre as it uses rubber tracking instead of wheels. There are minimum maintenance issues as it can be easily exchanged with another truck. Moreover, mobile crane can handle heavy loads on any type of terrain. Despite the smaller size, it is strong enough to lift heavy loads as in thousands of tons. Mobile crane hire is also popular as it saves time and money, especially in urban settings, where it is looked upon as a more convenient option.
Mobile cranes come with different attachments based on the type of work expected. Some of these cranes are designed specifically for rough terrains. The all-terrain models can be hired for both smooth and rocky surfaces.
Capacities of Mobile Cranes
Mobile Cranes come with various capacities and can be hired hourly, daily, weekly or for a long-term. They are rated from 40-ton up to 450-ton and a boom length up to 440'. One can look for multiple crane lifts that cater to the necessary lift plans as and when needed. The lifting equipment such as lifting beams, nylon slings and wire rope are engineered and certified lifting. You need to see the requirement of the capacity you have then only order the suitable one. The equipment must comply with the National Standards and follow Occupational Safety and Health Administration regulations.
When Looking for Mobile Crane Hire
If you are looking for mobile crane hire service, one should be careful and do some homework. After all, the task you need requires a higher level of professionalism, and you just cannot afford to make any mistakes here. Pay attention to not just the experience and commitment to safety, but also the selection of mobile crane hires options. Experience is a big factor as the company should have ample experience working on different terrains and in different weather conditions. The all-terrain trucks and cranes should offer fully insured services and the cranes and operators available 24 hours.
Look for experience and dedication and the ability to get the work done on time and within your budget. The mobile crane hire company you select should carry decades of working with builders and a strong reputation along with long list of satisfied clients. The professional company should design an equation that meets your specific needs. The key lies in locating a company that understands and meets your needs completely. It should be confident of accommodating g your construction and heavy lifting needs.