Tumblr is an American microblogging and social networking website. It is somewhat underrated as people don't talk about it often when it comes to leveraging social media for business. However, you will be surprised to know about the immense reach, and potential Tumblr holds for you in carrying out essential business activities related to workplace exposure.
From eminent essay writers to aspiring business bloggers and entrepreneurs, a major fraction of the world is on Tumblr. If you have not harnessed the potential of this platform for your corporate endeavors yet, then it's high time you should rope in the extension for a prosperous tomorrow.
In case, you are unaware of how to how to use Tumblr effectively for business, take some time to read this blog.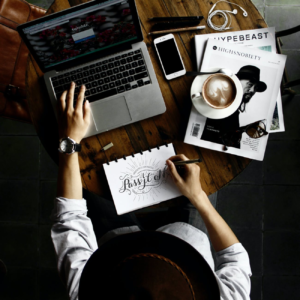 Get to know the Tumblr Basics
First of all, invest time in learning the basics of Tumblr and how it works for businesses. Pay heed to the following pointers and explore the bigger picture in this context.
Once you will sign up with Tumblr, you will be prompted to create a blog.
Now, this is where you need to lay focus, as business blogs are a tad different from personal blogs.
You might have a personal blog, but creating business blog needs you to consider a couple of more aspects.
You should dedicate business blogs to promoting services, products, deals and discounts and other content that would add value to consumer requirements.
At times, you can come up with blogs that will talk about consumer pain points and provide the right solutions in the end.
These approaches are said to create and foster consumer interests, thus, compelling them to sign up for your services or products.
Exploring the Tumblr Technicalities
Now that you know about the basics of using this social media blogging platform, let's take a look at the technical aspects associated with Tumblr's functionalities.
Here's all you need to know.
Land on Tumblr's dashboard.
Now, you can spot a series or row of buttons.
These comprises the "Explore" button, Inbox icon, "Messages" tab, "Activity" tab and "New Post" button.
The Explore tab will redirect you to the trending posts so that you can follow the same and implement newer business strategies.
The Inbox icon, as the name suggests, is for private messages from your potential clients and stakeholders.
The Messages tab will allow you to initiate and carry out instant chat during any time of the day.
The Activity tab is designed to show you notifications on the number of likes and re-blogs against each of your posts.
Lastly, the New Post button will help you to create new content, add text, photos, quotes, links, chats, audio and video files.
So, keep each of the aforementioned functionalities in mind while using Tumblr for business and make the most of its optimum usage to facelift your trade.
Learning the Tumblr Terminologies
Quite similar to other social networking platforms such as Twitter, LinkedIn, Facebook and the likes, Tumblr has a couple of terminologies for the users to hone. So, if you are new to this platform, read through the following points and get introduced to the jargons.
Asks: This is one of those features that allows Tumblr users to communicate with each other. Each blog comes with the "Ask" feature that allows all potential users to send feedback or ask questions. However, you may choose to respond either publicly or privately to the questions asks or comments posted.
Hashtags: Hashtags on Tumblr work quite similarly to that of other social media sites. However, there are some differences that separate Tumblr hashtags from other counterparts.Hashtags on Tumblr can be kept as long as you want. The most interesting part is the fact that you can use spaces in between the hashtags.
Notes:Next up is the "Notes" extension. When someone likes or re-blogs your post, those are treated as notes. The most popular posts comprise thousands of notes. Thus, the maximum number of notes will determine the ultimate reach and potential of your business blogging endeavor.
Reblogging:Quite similar to the feature "Re-tweet" in Twitter, the reblogging feature allows users to re-post your blog as it is or add a couple of more comments to it. The greater the number of re-blogs your post carries, the better the chances for you to fetch recognition and virtual footfalls for your business.
The next time you will be using Tumblr for business, do not miss out on utilizing the key functionalities of these terminologies.
Using Tumblr for Business – Narrowing Down the Context
Let me feel safe to assume that you are now well-aware of the key terminologies associated with Tumblr. So, let's narrow down the context further and explore how to use this platform for business effectively.
You can use Tumblr as a business blogging website, as there are many options to customize your blog.
There are paid and free themes as well. In addition, you can create themes on your own.
You can advertise your business on Tumblr. The platform allows you to harness the functional potential of sponsored posts, including videos and other media.
You can also be a part of the Tumblr community. Being a part of the forum will help you to gain the right insights into the business forum.
You can keep with the latest trends, whereabouts and every other business essentiality you would want to be a part of.
The community is said to be quite supportive. From mental wellness drills to brainstorming over new business ideas, you can be a part of lots of activities.
Also, you get to follow and share memes across the Tumblr community. This, in turn, will allow you to pick unique, quirky ideas to present your business in a different way.
The best part is that you would always stand a chance to get in touch with social media influencers on Tumblr.
You can connect with them, brief down your business essentials and ask them to market your products and services across social networking sites.
Parting Thoughts,
So, no matter whether you plan to establish a homework help website or other E-commerce entities, do not miss out on roping in Tumblr as a reliable platform for the right boost. Given the advantages and key functional features offered by the blogging site, you will always stay ahead of the rat race by reaping the benefits of the latest business trends.
Keep blogging!
Author Bio: Clara Smith is an experienced essay writer, associated with the digital platform Allessaywriter.com. Also, She is a passionate blogger, academic counsellor and NGO activist, coming all the way from Chicago, the United States.