With the increasing digitization and technological advancements, businesses are also facing extensive amount of data increase day by day. In order to deal with this huge data, there must be some way to measure, collect and analyze it. Since collecting, organizing, studying and analyzing of the information have become extremely difficult these days as people have infinite number of facts, figures, records, percentages and perception, the emergence of "big data" have been viewed as the solution of most of the data related problems.
Internet, social media and other tools have resulted in widespread data increase that is being used by business to understand customer behaviors, build up a strong customer base and work on improving customer experience. All the strategies adopted after data collection and analysis will result in rapid business growth and a definite business success.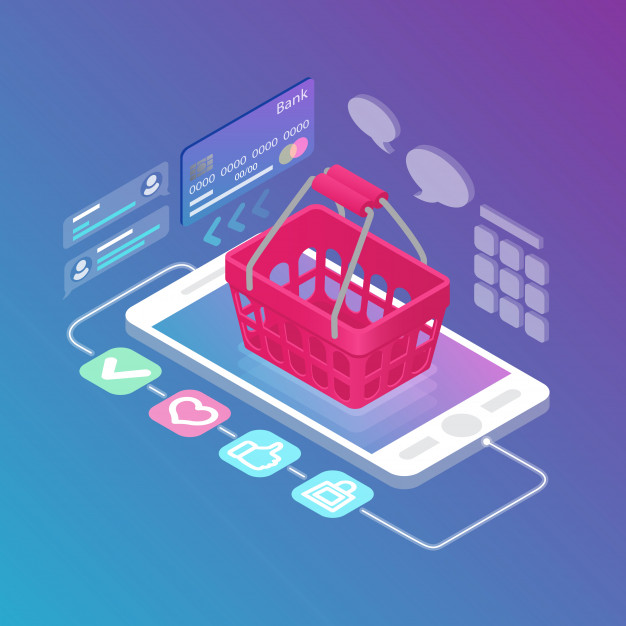 "Every Company has big data in its future and every company will eventually be in data business" – Thomas H. Davenport
What actually is Big Data?
To put in simple words, big data is the collection of both digital and traditional records of your company and outside it too. With the emergence of "big data", companies can now have access to extensively larger amount of data resulting in better data storage and efficient analysis for future use.
As far as e-commerce industry is concerned, the business owner requires some approach to handle the massive data and records related to their business as well as customer insights. The data will help them get customer and market trends so that they can analyze it to make effective strategies for customer satisfaction as well as increasing business growth. Although business management students who approach for thesis writing might be able to provide some good deliveries regarding business management and online market trends, this article will get you a detailed study of how big data is impacting e-commerce business.
As stated in Forbes.com, "Retailers who leverage the full power of big data could increase their operating margins by as much as 60%."
5 Ways How Big Data Has Impacted E-Commerce
This article has combined top 5 ways how e-commerce has been impacted by big-data, let us take a look at them.
1.Enhanced Customer Experience
Customer satisfaction is one of the important thing every business live for. Since each and every service or product offered to the consumers have been specifically designed to cater customer's need, every business owner look for ways to make their customer happy in every possible way. Once the business people will have a better understanding of customer's needs and requirements, they will be able to provide enhanced services.
With the help of big data, e-commerce owners will have detailed insight and valuable information to understand customer's preferences and style. How to increase sales on their online stores? Which product is trending currently? How to make their products popular in market? All these concerns will be catered effectively if dealt with big data.
Some of the key parameters that enhance customer experience in online retail business are as follows:
Huge order tracking – maintaining a record and saving those purchase orders for future analysis
Ability to maintain huge inventory management system that helps in delivering the right product to the customer; exactly what they are looking for.
Provision of consistently high quality products and on time delivery, no matter how rapidly the consumer choices are increasing day by day Social media customer service must be extremely responsive and able to collect huge data for trends and preference analysis.
2.Secure and Smooth Online Payments
Ever had the customer of not getting to actually visit the store and get your desired product at door step with performing easy and reliable payments? Thee efficient and reliable centralized payment procedures offered by big data not only prevents fraud and hacking, it also makes customer's payments easy and hassle-free.
With the integration of advanced risk-detection techniques and even the provision of those risk resolutions, big data helps in validation of customer's data and significantly reduce the chances of frauds.
Let us look into some more ways how big data offers safe online payments in the e-commerce industry
With the help of data analytics, e-commerce business can easily cross sell as well as upsell.
Variety of payment functions are centralized which helps in customer's convenience and less risk.
Customer's data can be smoothly validated through push notification-generated sales
Even the money laundering transactions that appear legitimate payments, big data can detect them and offer ways to avoid them.
3.Improved Customer's Insight Analysis
All the profits and business growth and productivity is somehow connected to the way business owners perceive their customer's choice and behaviors. Once you are all capable of understanding your customer in all aspects, the business success is guaranteed. The pages visited by your customer, how long they spent on a particular page, how often they make a purchase and many other statistics can be easily obtained if you have enough data for your analysis.
The big data helps in extensive data storage, collection and analysis which in turn will provide extremely convenient ways to evaluate your customer's insights .The statistics obtained from your data will help you in making appropriate sales decision and enhance your market strategy.
4.Mobile Commerce Progression
With the emergence of number of mobile application and online tools to be used with your handy gadgets, customer's lives have become much easier since they now have hassle-free way to reach out the world or make purchases.
Since smart phones and internet connectivity is now common at every nook and corner of this world, big data is also helping in making mobility possible. When it comes of big data in ecommerce, huge amount of data collection and analysis can be done smartly with advanced mobile software and latest online mobile applications.
5.Smooth Handling of Inventory and Analysis of Market Trends
As the market demands will increase gradually, so will you inventory will pile up in your online store. Whether you go for drop shipping or wholesale or retail, there must be an intelligent mechanism to maintain a record and manage your e-commerce inventory and no doubt big data can make you do it in more effective manner.