85 percent of customers trust online reviews to be as helpful in making the purchase decision as personal recommendations. Ove 30 percent of consumers form a favorable judgment of businesses if they respond to negative reviews positively online. These statistics illustrate a hopeful picture for businesses. Why? This is because companies can efficiently manage their brand's online reputation to elicit the right customer responses.
We know what you might be thinking. Instead of focusing on online reputation, shouldn't you be focusing on perfecting your product? Well, just like your product, your reputation is one of the most valuable assets of a business. It can make or break your brand image, which in turn can affect sales and profits.
Now that you know that managing your reputation is crucial, here are ways you can do so.
1. Ensure consistent branding of your business
During reputation management, you will be using your online channel to communicate with customers. When you do so, you must ensure consistency within your brand. If you don't have a brand bible yet, create one.
What is the brand bible? Well, it is a record of everything that needs to remain constant across channels. For instance, regardless of where you are communicating, you must use the same colour, font, logo, and tone with your customers. These brand elements are crucial for a brand image. You should only have one brand image. And that needs to be a positive one.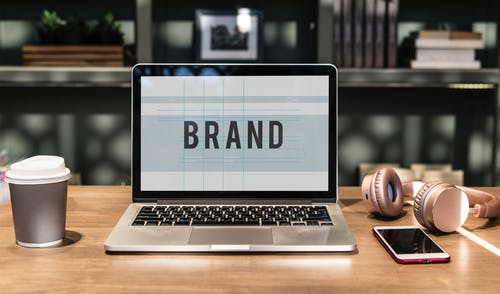 Know your brand message and essence. Incorporate it all when interacting with customers via online channels. Remember, the goal of your reputation management should be to evoke the right feelings and judgment in customers. And consistency in your voice ensures this.
2. Monitor the buzz around you
You wouldn't know when you have to respond if you aren't keeping up with the buzz about you. As a business, you must know what your current and potential customers are saying about your organization and products.
Keep in mind that negative news and reviews spread faster than positive ones. Unless you know about them early on, and hence respond accordingly, your business will garner a negative image. Therefore, do make a point to track all the mentions regarding your brand. Do damage control the moment you spot a negative review.
Don't worry. There are various tools out there that will help you in monitoring your online reputation. They will assist you in tracking the different online platforms. Also, don't just interact with negative comments. Also, highlight positive reviews by responding with gratefulness. For example, if someone tweets a positive review about your company, merely retweeting it would increase the reach of the positive feedback.
3. Don't shy away from asking for reviews
Most people are more motivated to write a negative review than a positive one. This is because negative experience tends to create stronger emotions than a positive one. You might find that despite delivering quality services and having satisfied customers, you just don't have enough positive Google and Yelp reviews.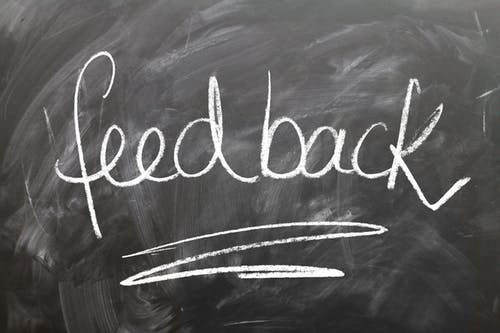 All you need to do is ask the satisfied customers to post a review to express their feedback. The chances are that the happy users are likely to leave behind feedback when asked by the company personally. To do so, you can launch an email marketing campaign whereby you send emails to your loyal and satisfied customers. Make sure to customize the email to increase the chances of people listening to you.
Additionally, you can also incentivize the process. To do so, you might make a competition out of it or give coupons. However, make sure you don't do so to create a bias in customers. Don't ask them to leave positive feedback per se. Just ask them for their insight.
4. Claim your Google My Business Page and other listings
Do you know what the customers of today do before visiting a store, whether it is online or offline? They search about it online. Over 24 percent of customers call a business using the contact information mentioned in listings before visiting a store.
Now, what would happen if you haven't claimed such listings? Therefore, you must claim and manage your listings. Make sure the information on your Google My Business and other directories are updated.
This won't just help your customers, and hence your reputation. Instead, it will also improve your search engine ranking. An optimized and updated listing signals the search engine about which businesses to show first when customers search for relevant keywords. If you have missing information in your directory, there is a seldom chance that you will be featured on the top. This will reduce both your online and digital traffic!
5. Be transparent
In today's world, transparency and accountability are just as important as the quality of your offering. Now, customers are not only interested in the tangible benefit of the product. They genuinely care about the brand image and what the organization stands for. And transparency needs to be one of them.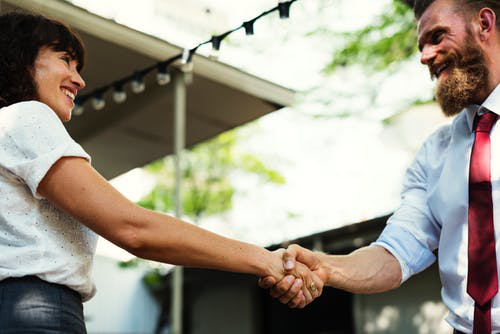 Being transparent with your customers will help in gaining their trust. When you make a mistake, damage control doesn't mean sweeping it under the rug. Instead, you must be honest with your customers. Admit your mistake and communicate what you are doing to rectify it.
Don't delete negative reviews. Never hide comments of angry customers. If you do so, it will have a snowball effect because millions of people will be watching you trying to cover up your errors. Instead, address the criticism by being apologetic and offering to help.
Conclusion
Online reputation management is time-consuming and laborious work. However, the results of the effective management of your online reputation are worth it. If you build a robust, honest and favourable reputation in the minds of your consumers, you will ensure their loyalty. This will lead to increased sales and hence greater profitability for your firm.
The world is watching you and your business. Be careful with what you say and how you say it, and you will be good to go!