Acrylic mirror sheet is a lightweight thermoplastic sheet material used in a wide range of applications. It is a perfect material to use where glass is too heavy or can easily shatter. It is a durable substitute for traditional mirrors and replaces the glass. Read on to learn more about acrylic mirror sheet in detail.
What is Acrylic Mirror Sheet?
A durable vacuum metalizing process makes acrylic mirror sheet. As a result, the mirror sheet is virtually scratch-resistant. Along with being shatter-resistant, acrylic is exceptionally flexible and lightweight. It weighs almost half of glass and is much easier to handle and install. All that is required is screws or an adhesive to install the acrylic mirror sheet. It is that simple to install.
Where is Acrylic Mirror Sheet used?
Acrylic mirror sheet is used to improve the look and safety of displays and signage of various businesses. It is perfect for security applications, food, and advertising. The mirror sheet replaces glass for mirrors in schools, hospitals, prisons, dance studios, homes, and other places. It is a great option anywhere, where safety is a major concern. As the acrylic mirror is not rigid as glass mirror and is a lot more flexible, it just needs a solid frame or surface to be mounted on to avoid any distortion. That's all.
Customized options in Acrylic Mirror Sheets
These days, the acrylic mirror sheet is available in a variety of colours, patterns, and grades. You can order custom cut-to-size sheets in whatever style and pattern you want. Thus, now there is no need to deal with excess materials and look for storage. There are various customization options available for acrylic mirror sheets as well as edge polishing methods. One can select whatever option they want for polished edges and can get the acrylic sheets with bevelled edges or rounded corners. Now, you can add holes to the sheets and can decide upon the number and size of holes. Look for precise thickness and size of those mirror sheets, based on your needs and purpose.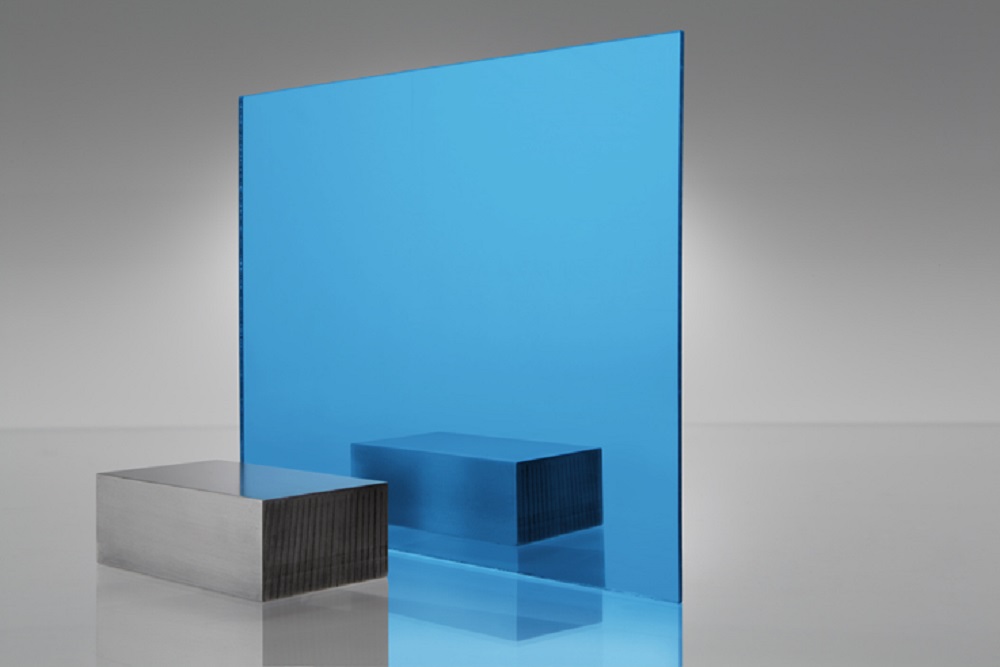 Why use Acrylic Mirror Sheet?
Acrylic mirror sheets are much in demand because of their light weight and impact resistant property. There are many good reasons as to why opt for mirror sheets instead of choosing heavy and fragile glass.
Extensive usage- You can use acrylic mirror sheets everywhere, in homes, gardens, shops, cameras, telescopes, and in countless other application. Go ahead and replace tainted glass mirrors with acrylic mirror sheets.
Impact Resistance – The acrylic mirror is resistant to impacts and is a strong material. Thus, it replaces traditional mirrors in schools, home, and any other place, where safety is a significant concern.
Remarkably lightweight – Another advantage of acrylic mirror sheet is that they are lightweight along with being flexible and shatter resistant.
Low-cost material- Because of its longevity, the mirror sheet proves to be a low-cost material. It is not only cheap but effortless to maintain.
There are many more applications and advantages of acrylic mirror sheet. Hence, there is no wonder that it is enjoying a growing preference over the glass. The flexibility is useful where there is a demand for curved or bent mirrors as a decorative application. Moreover, the rise in the demand for mirror sheets is because of the fact that they are lightweight, cost-effective, and require low maintenance.
Conclusion
No matter what kind of demand you have, you are sure to find a solution in the wide range of acrylic mirror sheet collection. Those crystal-clear sheets can be customized by size and thickness. You can demand for rounded edges, routed edges, and radius corners. Always look for the quality products from leading manufacturers in the plastic industry of acrylic mirror sheets.