Maintaining your company's brand and reputation is essential no matter what industry you are part of or at what stage your business may be in. As you grow, you have to make sure you continue to provide your clients with quality products or services, so they feel enticed to keep coming back. Strategic marketing efforts may help you attract new customers, but you also have to make sure you leave a good impression on them to generate more and more returns over time.
Sending corporate gifts is one way you can promote customer retention and loyalty and strengthen your brand image. Giving corporate gifts to your employees is also a sweet gesture that you can do as a form of gratitude for the work that they have contributed to the company throughout their stay.
Given the thoughtfulness of the message that you want to send with your gesture, you want to make sure your gift conveys that same thoughtfulness. Rather than going for standard and easy options, it may benefit you to take the time to finalize the perfect gift to give your clients or employees. Whether you end up choosing promotional compendiums or stress balls, there are simple things you can do to turn these gifts into ones that are more memorable.
Personalize Them
Personalization may seem like an added cost, but it helps you leave a more lasting impact on your recipients. Adding your logo, for example, will help recipients remember your company every time they see the gift, so it is an excellent way of boosting your brand image. At the same time, a personalized gift exudes more thought as it gives off the impression that you took your sweet time to think about it and valued the item that you were giving.
Look for Nice Packaging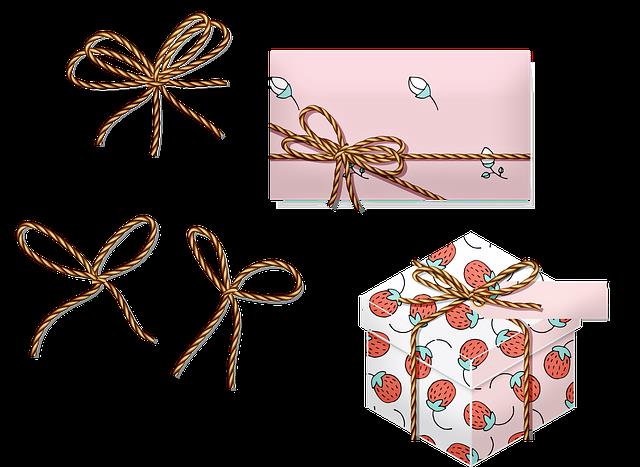 Often, gift packaging is an additional cost that you may sometimes want to try to skip. However, the way you present your gift is just as meaningful as the gift itself, so spending on nice and presentable packaging will be worth it. Similar to personalization, your packaging can be reflective of how you value your relationships with your clients, employees, and other recipients.
Opting for beautiful packaging does not necessarily mean you have to go for extravagant options. If you are giving promotional compendiums, for example, you can try looking for boxes and tie a nice ribbon for a special touch.
Think of Practicality
Although you want to give the best gift that you can, you still have to be practical about your choice. First, in terms of cost, you need to set a limit to your spending to make sure you do not overdo it. A thoughtful gift does not necessarily mean that you have to spend a considerable amount as you can still give the same impression and message through simple acts.
Second, in terms of the gift itself, try to think of something that your recipients can use. Compendiums, for example, can easily be used by your recipients to jot down notes or store essential cards. Calendars, on the other hand, may also be used for the desk to keep track of the days and months.
Give Throughout the Year
Gift-giving is often associated with December, but that does not mean you should limit yourself to giving gifts only on Christmas. By sending gifts or small tokens throughout the year, you show your recipients how much you appreciate them. It also helps them to keep you in mind and your company since you give these gifts even during unexpected occasions.