In spite of the fact that Skoda service is world class, the manufacturers still focus on ways to even better it. It is the first priority of Skoda to provide maximum customer satisfaction. It is for this reason they have developed the Skoda Service Promise to revamp theirs after sales service. This ensures that the technicians, staffs and other service providers are more committed and are available to assist any customer whenever they want. Taking your Skoda to an authorized Skoda service center will be beneficial for you and your car because they have certified mechanic who has years of experience in car repair and maintenance so you can leave your car with them.
They are now more focused on paying attention to every minute details of servicing a Skoda to ensure that all relevant aspects of the service are covered to delight each and every customer. This ensures that they better their relationship with their customers even better than ever and make it stronger. Now you can avail their 24×7 Skoda Assist program which provides Road Side Assistance to any of their customers.
Types of Services Provided
There are different types of and useful services included in the new Skoda service list and knowledge activity such as:
Itemized billing of the entire service process
A promise of using absolutely genuine parts
Making their servicing truly hassle free and a pleasant experience
A dedicated customer care service helpline to answer all queries of their customers irrespective of how small it is and a
Service Cost Calculator so that your car servicing bill does not come to you as a surprise.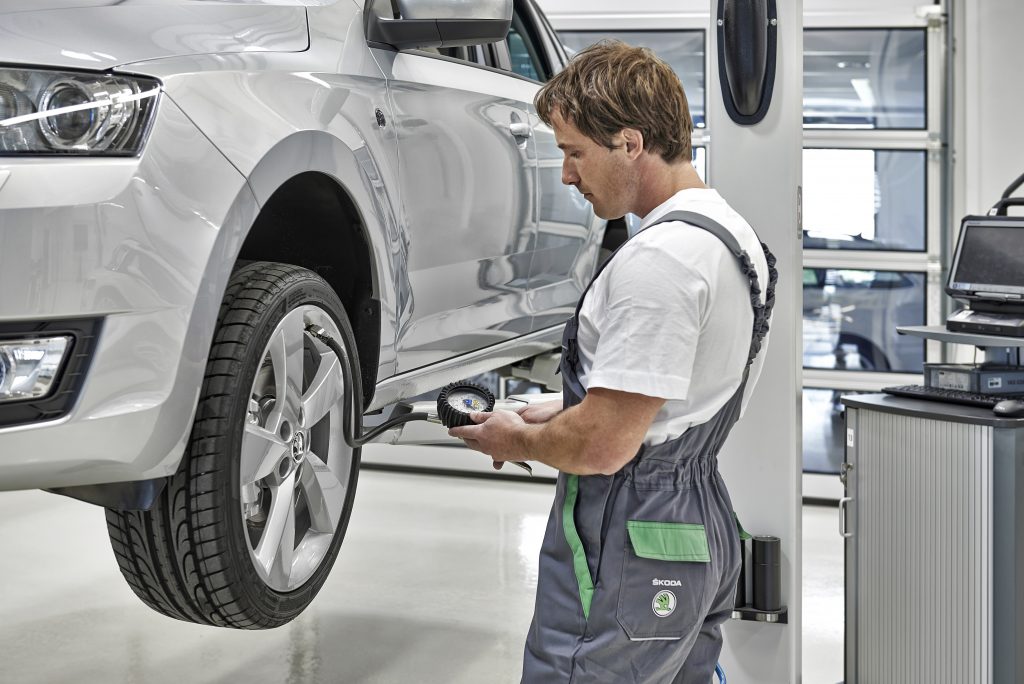 Concentrate on Improving Service
The manufacturers and authorized service centers now concentrate hard on improving Skoda service level as there is a bevy of impressive products and customers in the lineup. There is no scope or areas left that will result in a sketchy service. They have formulated effective and immaculate plan to tackle with the issues in hand. Some of the effective steps that they have taken include:
The VW Project 2.0 that will bring in cars specific for any local market. This has resulted in their increased presence and localization with respect to the specific market platform. The power to be is expecting the full result of this project by 2020 but the fruits of their labor can already be seen in their better after sales service that has been the biggest bane.
They have started working full-on to make sure that this project is a sure success. Apart from that, they have already introduced a few other changes as follows to revamp their Skoda service level.
The prices of the OEM spare parts have been reduced already by as much as 16% in general and it is even more for a few specific spare parts.
There is also an increased focus on the quality of service itself making it a priority to complete the job on time and precisely as the way it is deemed to be right and desired. They make sure that your car does not need to be taken to the service center once again for fixing the same type of issue again.
All this can only be guaranteed when the service is done by trained technicians who are highly qualified, exceptionally knowledgeable about Skoda service and above all, enjoy their work. The strategy followed here is to provide incentives to workers, both monetary and otherwise, so that the level of motivation stays high always and at the same time get the job done right at the first attempt.