Wet Carpet Drying is a key component of what we do at Capital. Carpet Drying has been our key focus since 2011 when we reinvented our business from a general cleaning supplier to a specialised carpet drying service provider in Melbourne.
Carpet Drying is a science
Carpet Drying sounds simple but it is far from simple. A detailed analysis is required to identify the extent of water saturation and damage on the carpet, the underlay and the subfloor below. A professional Water Damage Restoration company will also determine if the water damage has affected skirting boards, walls and other structural surfaces of your home or business.
As part of the water damage assessment, the Restoration Technician will use specialised thermal cameras, probes and monitors to determine the extent of the damage and to guide the carpet restoration and carpet drying program. They can then determine how best to set up the drying program to achieve maximum results.
Carpet Drying should only commence after the water has been extracted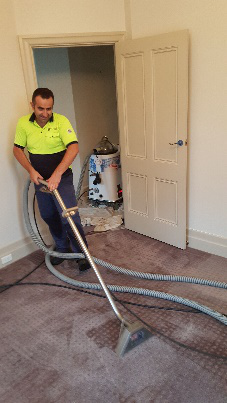 It is important to know that carpet drying can only start after all excess water has been removed from the water damaged carpet. Furthermore, carpet drying should be undertaken using specialised fans that circulate cold air at high speed. These fans can cause moisture to circulate in the air and the excess moisture must be captured or it will cause mould issues. The moisture is captured in specialised Dehumidifiers that accompany the fans used for carpet drying.
Carpet Drying is not the answer for all wet carpet
In some instances, your carpet and or carpet underlay may not be worth drying as it is not salvageable. This will happen if your carpet has been affected by black water, such as sewage or is showing signs of mould growth and contamination. In these cases, you will be advised that your water damaged carpet and or underlay must be removed and disposed of, this is done fast to avoid further contamination spreading to other surfaces.
Call Capital to determine what your carpet drying requirements are and how best to restore them. Call us 24/7 on 1300 554 418.
Capital has been drying carpet for almost 10 years. With over 100 water damage restoration projects completed each month this year alone, you can trust that we know what we are doing. We are an IICRC certified company that services Melbourne and wider Victoria. We are proud to announce that we have been awarded a highly recommended Australian Achiever Award Status again this year; a true testament that we are carpet drying professionals you can rely on.