Have you ever thought of all the influencer marketing success stories out there? Maybe at some point, it has crossed your mind to think that only big brands can do it, but that's not the case.
In any case, the first thing you should know is that it is a really profitable strategy. The second is that brands like Adidas or Nike are not the only ones who can do it. Smaller companies and SMEs don't need large sums of money to run effective influencer marketing campaigns.
Thanks to this guide you will know the keys to carry out a strategy with influencers, as well as the best influencer marketing success stories. In this way, you too will be able to launch this type of campaign to achieve success.
The marketing of influencers is a powerful ally for your brand when you want to achieve excellent results. These six cases will help inspire and achieve your goals of attracting new customers and having a higher conversion rate in your business.
Influencer Marketing Helps You Get Notoriety
When users talk about influencers, they refer to people who have great authority on a specific topic and, thanks to the influence they have, they are able to attract a large mass of public and turn them into prospects for a brand. But how do they do this? Through different communication channels.
Social networks are part of the most popular medium in which these people make themselves known and work with allied brands, but it is not the only one that is part of this. Influencers also use email marketing campaigns, their own blogs, conferences at different events, videos, podcasts and every point of interaction they have with their audience.
In general, it is difficult for them to achieve the same impact in each and every channel, so many times it is not a good strategy to diversify so much. For this reason, you can see that many of them have more traffic on their blog, others have more followers on Twitter and others have really enviable audiences on their podcasts.
The important thing about knowing the success stories of influencer marketing and working with these people is that you will be able to understand the ability of these profiles to give brands notoriety. Something that is possible thanks to the great connection and arrival of the audience that they will have.
6 high-impact influencer marketing success stories that will inspire you
The success of any market strategy will depend on the objectives that the same strategy is trying to seek. But yes, it is possible to do it! Here are six brand examples that have achieved great success using influencer marketing.
1. – Being part of the millennials: Adidas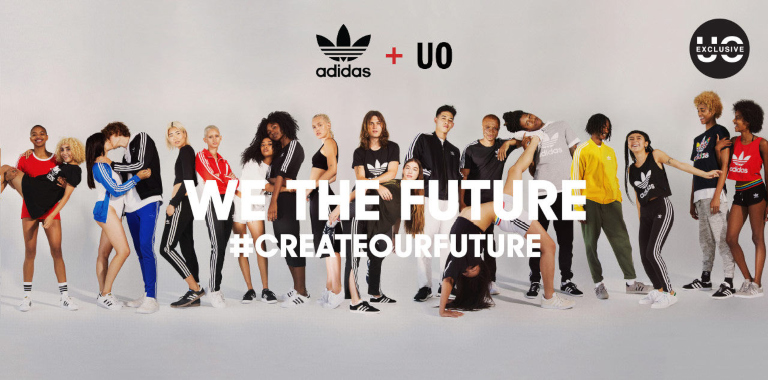 In 2015, the Adidas brand sought to outperform its competition and, in turn, gain the attention of millennials. The solution they came up with for this was to create a social media campaign that was driven by influencers.
By making use of content generated by Instagram users, many influencers asked their followers to send photos to become models in the campaign that Adidas would launch in spring.
This campaign featured celebrities like Selena Gomez, giving the campaign a huge boost through social media. What were the results? Well, the brand received more than 12,000 entries in its #MyNeoShoot campaign.
This hashtag achieved more than 71,000 mentions, while Adidas followers on Instagram increased to more than 40,000 in a single moment.
The strategy of combining youthful content that users generated helped their sales increase by almost 25% between January 2015 and January 2016, is one of the most visible influencer marketing success stories.
2. – American Express: Promoting the benefits of Platinum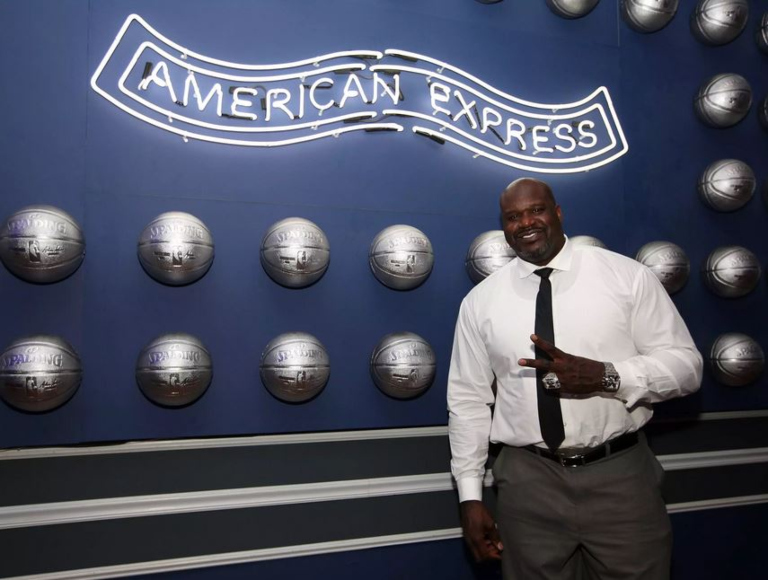 American Express looked for a way to boost the Premium benefits it had associated with its Platinum Amex cards. They turned to Shaquille O'Neal, as well as other lesser-known names like Julia Hengel, a popular influencer on Instagram.
These people were invited to a series of events in which exclusive parties and trips were held. In this way, they were asked to share the experiences they had obtained through their social networks.
The lesson this left for marketers is that influencer campaigns shouldn't necessarily be focused on physical products.
Many times it is better to promote experiences that are associated with a service. This strategy can be really effective. But in order to be successful, you need to give them unique experiences that can impress influencers.
3. – From game to experience: Loot Crate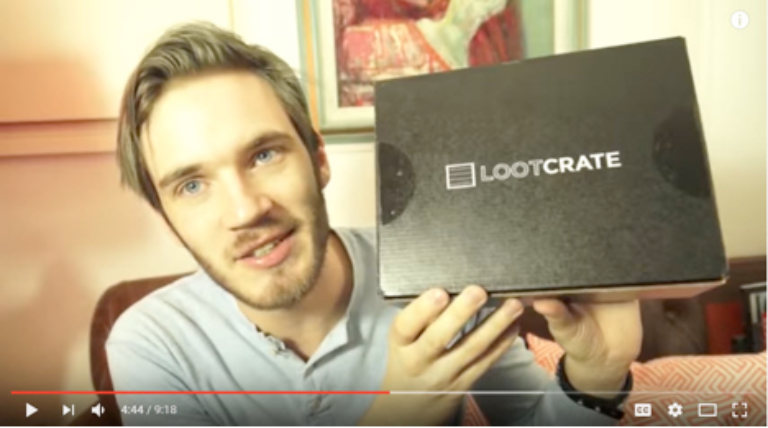 Loot Crate is a leading brand that belongs to the video game industry. They are famous because they have surprise boxes that they send to their clients' homes. These are full of collectables like video games, comics, and TV shows.
In order to increase their brand awareness, they recruited influencers like YouTuber PewDiePie. This influencer brought his 57 million subscribers to the campaign.
They also invited Jack Douglas, who is famous for Jacksfilms. They both created videos where they explained and gave their opinion about what was inside the surprise box they received.
This is one of the influencer marketing success stories that worked, as it included influencers that Loot Crate customers admired and were highly trusted by the audience. Also, this was a great opportunity to show what their best products were.
Without a doubt, influencer marketing often becomes a powerful strategy to interact with the public. One of its main advantages is that it manages to create authentic links between the public and your brand. It will enrich the experience that your customers have and humanize the marketing strategy in general.
4. – H&M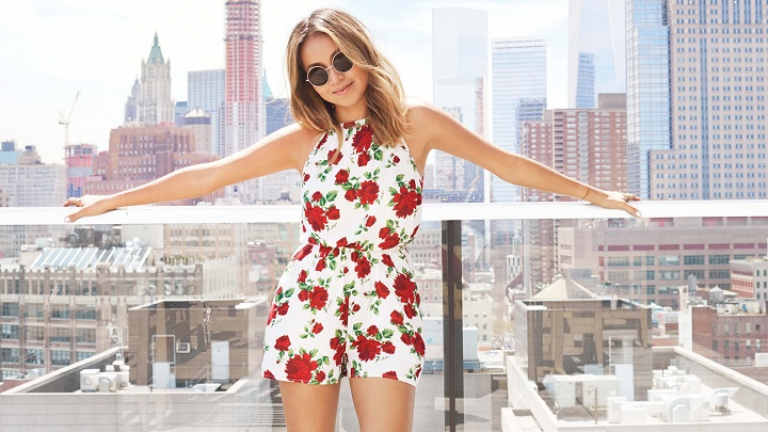 H&M has become one of the brands with the largest audience and number of followers on Instagram. And this why? Thanks to the careful advertising campaign they created. H&M turned to Julie Sariñana, a fashion blogger who has more than 5 million followers on Instagram, and Ela Velden, a model with 1.4 million followers.
The main idea of the campaign is for influencers to have a normal routine day with the latest collection that H&M had launched. The campaign's success was made possible by choosing two profiles that reflected the brand's style on their own.
In other words, this blogger and model liked the brand, so the recommendations they gave were really sincere. The marketing campaign looked authentic and natural and was therefore very attractive to his followers.
5. – Diageo: My Tales of Whiskey

Who would have thought that getting to see actor Nick Offerman for 44 minutes in a chair by the fireplace, silently looking at the camera and drinking whiskey from time to time, was going to go viral? Diageo, an alcoholic beverages company, believed in this idea that they presented, and it ended up being a success.
This video is very addictive and you cannot stop watching, since you are waiting for something to happen at all times, but it is not. Users are waiting for the video to take a different turn.
The idea was so attractive and creative that it won an award. In fact, they rated it as one of the best cases that have been carried out in influencer advertising campaigns.
If you haven't seen this video that will inspire you to promote your brand, you must. Although yes, remember that when an idea has already been used, it will not work in the same way a second time. Therefore, you must make sure to always create something unique and creative like this campaign.
6. – Tom's of Maine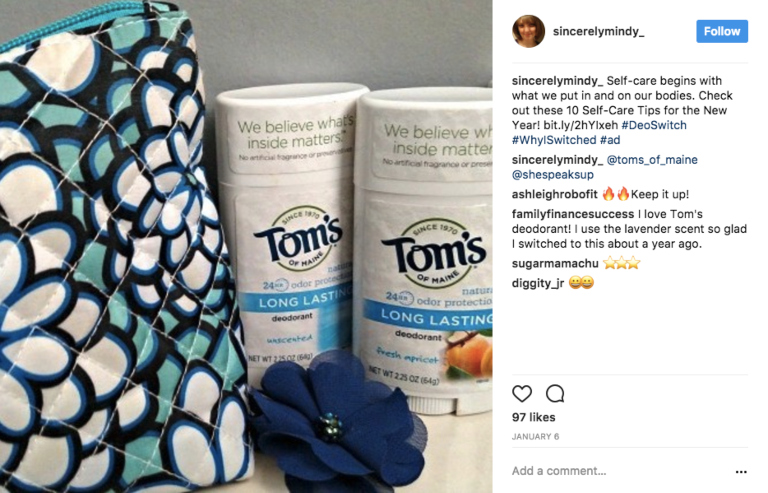 Another influencer marketing success story is Tom's of Maine. It is not always going to be about quantity, but about quality. For this reason, this brand, which is a manufacturer of personal care products, followed this idea when creating its influencer marketing campaign.
This is a company that makes toiletries using only natural ingredients. Thus, they needed to launch an ad that was directed directly to buyers who were concerned about their health.
The brand turned to micro-influencers who did not have a large following, but whose audiences were a 100% target audience for the brand. This is how these micro-influencers started talking about toiletries to encourage their followers to interact with them too.
As a result, this campaign was able to capture 4.4 million potential customers in its first three months. Its success depended on the fact that, while you have a smaller audience, the more trust users will have in influencers.
These were just six influencer marketing success stories that will inspire you. Actually, there are so many great campaigns! Always think like your customer, and be inspired by the success of other brands.