In this digital era, every business needs a social media presence to get visible globally. If you have an optimum social media presence, then your business will surely reach its desired objectives. However, missing its importance and usage in your business activities can lack you behind. Even the top SEO companies in Melbourne have concluded that social media promotes your site, grows your reach, and develops a society around your business.
So, in order to boost your business reach, it's very important you choose the best social media platforms to work on. To help you figure out the best platform, we have curated this blog. Here, we will compare some of the top social media platforms to pick the most trending & beneficial.
Table Of Contents
5 Best Social Media Platform for Your Business
Instagram
Pinterest
Facebook
Twitter
LinkedIn
Conclusion:
Before moving ahead, it's crucial you know for what purpose you need social media presence. Here are some questions that you must ask yourself while choosing the social media platform. Consider them and then choose the best one for you.
Who is your target audience, and which social media platforms do they use most utmost?
How will social media platforms promote your site?
What are you trying to convey about your business or services?
What type of posts do you plan to create?
When you find answers to these questions, you will surely be able to pick the best social media platform. Now, let's discuss the social media platforms.
5 Best Social Media Platform for Your Business
1. Instagram
Needless to say, Instagram has become an addiction for businesses to promote their business, products, or services. Being one of the best social media platforms these days, it is not just a medium for chatting or sharing but also elevates the business and expands its reach to the world's most desired users. Using it for your business will surely help you elevate your business and take it to another level.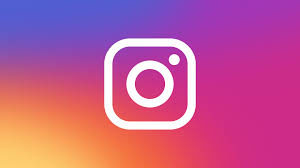 Here are some of the important facts related to it. Read them thoroughly and then decide how choosing it will help you.
It has around 1 billion users that spend an average of nearly 28 minutes per day on the platform.
According to Hootsuite, around 200 million Instagram users visit one business profile per day.
Although it's famous in the 18-30 age section, nearly 71% of B2B companies have an Instagram account 2020 Social Media Marketing Industry Report, said.
A survey conducted by Facebook stated that users perceive businesses that use Instagram as the most trending, popular, entertaining, and committed to developing a community. Those users use it to find, research, and make instant buying decisions about products or services.
So, you can analyze, if you use Instagram for your business, you will not just be able to target youngsters but also leading companies who are looking for the best-collaborating partners to expand their businesses. This way, you will hit the targeted goals and boost your social media presence as well.
2. Pinterest
Meet another one of the most trending social media platforms – Pinterest. Creating a business account on Pinterest and pinning up your business products or services, you can get what you always wanted!
If worrying about its popularity and benefits to your business, then have a look at the below-given facts about it.
This platform has 360 million active monthly users.
According to Hootsuite, 2 billion searches are conducted on Pinterest every month.
According to sprout social, 89% of U.S. pinners use Pinterest to stimulate their purchases.
And emarketer states that shopping is the top-notch priority for 48% of all Pinterest users.
Pinterest ads can help you potentially reach more than 169 million people.
Pins have the greatest shelf life of any type of social media post as they don't get buried in an algorithmic timeline. They always are discovered or pinned by other users.
Hopefully, you can realize Pinterest can expand your social media reach and is best in use to meet your desired business goals.
3. Facebook
Facebook is not just a big name in the social media industry but also one of the most trending and top-notch platforms to expand social media reach. It's safe, confidential, and it gets the job done easily. Try it out just like other social media platforms and see how it is different from the others. About 16 years after its beginning, Facebook still dominates as the most trending social media platform. It is the place you operate to keep up with family & friends, or snoop on somebody you used to know.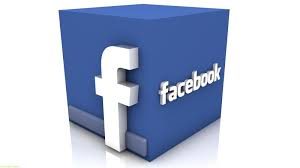 Here are some of the crucial facts related to it. We hope you read them thoroughly and decide wisely for picking the best social media platform.
It has nearly 2.45 billion monthly users.
Facebook ads are amidst the most affordable ads for small businesses, and it's marketing strategies spread into Instagram & Messenger.
Businesses can easily host live video events and also impose admission, including a revenue stream.
It also has the widest age spread, with daily usage between those 18-54.
According to Adweek, Canadians are the most active Facebook users in the world.
According to Hootsuite, it is the best content distribution platform of choice for marketers.
Its reviews & your business profile details factor into your site's SEO and take it to a new stage.
Looking at these facts, we hope you better understand the importance of Facebook and be able to choose it as the best social media platform ever.
4. Twitter
More than just a social media platform, Twitter is like a game of "surprise me". Sometimes it's extremely informative, sometimes it's super exciting & entertaining, and many times you have no idea what just happened. Twitter is the platform where the user thinks to go for prompt customer service, and it's remarkably helpful for SAAS (Software as a service ) and other tech firms. Leading organizations' messaging platform Slack and many others use Twitter to share software status updates, to answer customer queries, and to share tips & tricks.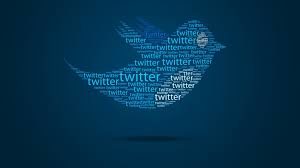 Below we have summarised some of its exclusive facts. Don't scroll down without reading them.
Twitter has more than 330 million active monthly users.
There are around 145 million daily users, 64.2 million in the US, and 8.15 million in Canada.
Of these calculated measures, 28% are 24-34 years old.
According to the social media examiner, Twitter is the 4th most popular & trending social media platform for B2B (after Facebook, Instagram, and LinkedIn)
Nearly 70% of people visit Twitter for news.
Twitter ads are however more costly than Facebook but boast a higher engagement rate.
Analyze each fact thoroughly and decide why you should choose Twitter. Choosing it as your social media platform will help you out throughout your social media journey and empower you to achieve your business goals.
5. LinkedIn
Undoubtedly, LinkedIn is the #1 social media platform for professionals. It's highly classy, like red wine or a glass of whiskey. That isn't enough to describe LinkedIn! It's an amazing platform for jobseekers too who want to switch their jobs and look for the perfect employment opportunities. Using LinkedIn as a social media platform will not just bring you wider business opportunities in the form of leading contacts but also help you meet the right professional for your business.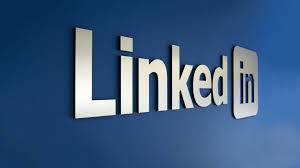 Go through to its exclusive facts and see how using it can benefit you in many ways.
It has around 690 million members.
According to the brand watch, there are around 3 million company pages.
It is the 2nd most popular social media platform for B2B companies.
LinkedIn ads are powerful for B2B companies because they give exclusive methods of targeting that no other social media platform can compete.
It has a built-in publishing platform, where you can create blogs or articles to obtain broad reach and drive traffic back to your site.
Hopefully, you get a complete understanding of why using LinkedIn can help you meet your desired social media goals.
Conclusion:
These are the 5 best social media platforms that you can choose to expand your social media reach. We hope you choose wisely. All of these are well-tried by the digital marketing companies of Sydney that provide amazing local seo services in Melbourne to businesses looking to elevate their business reach. If you are too keen to take your business to the next level, then choose one of the social media platforms from the given-above. These are the best to meet your desired business goals.
Enjoy reading & have a cheerful day!