Ad spends have diminished, brands are continuously rethinking ways to cut down costs, budgets for almost everything is contracting, and ROI expectations are at an all-time high. What more? A global pandemic that does not cease to exist. In such difficult times, how do advertising agencies convince brands that they are worth spending those precious pennies into? Well, it isn't easy.
Every life and industry has been affected, and economies are struggling to stay stable. Small businesses have faced tremendous financial challenges to the extent that various start-ups had to shut shops. But there's good news too. The target audience has moved online. They are everywhere, using social media, e-commerce, online streaming, and the internet like never before. Who does this benefit?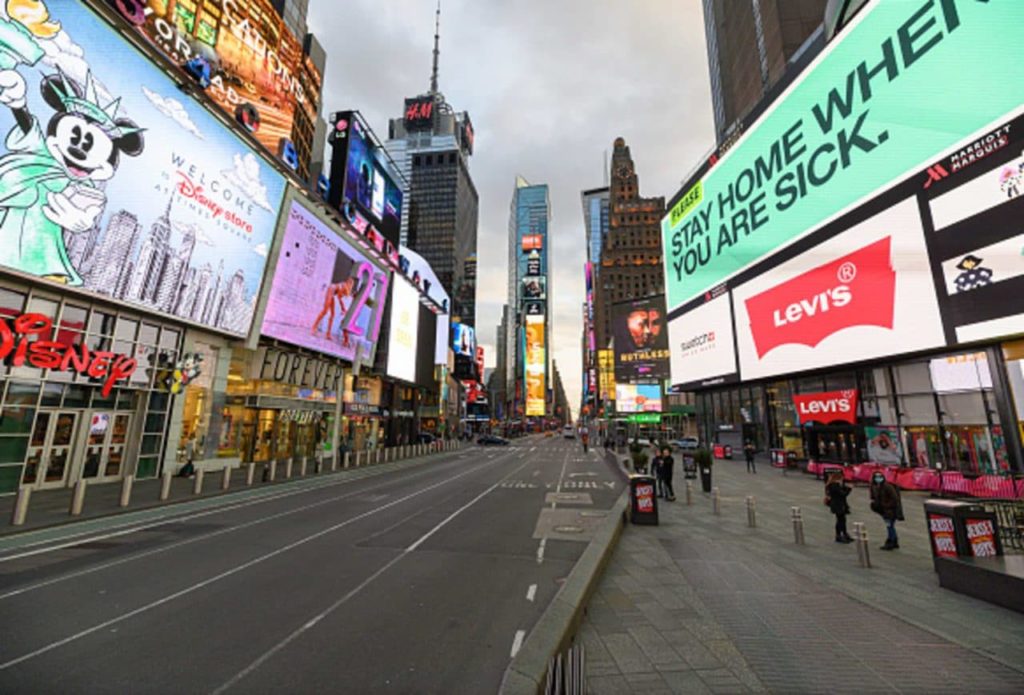 Agencies that are ready to shift their focus to the online space and go digital.
A transition to the digital paves the way for many opportunities like targeted advertising, low-cost marketing, measurable efforts, and many others. You might be the best advertising company in India, but if you don't know how to embrace change and use it to your benefit, the tag doesn't matter.
Getting onto the digital bandwagon is integral than it ever was. Agencies need to look for the emerging trends in the business and use the essential advertising tools to help brands emerge winners through these unprecedented times. To help you through it, here are some ways agencies could sell advertising in a post-Covid-19 world.
Push the high-performing ads to deliver more within the same budget
If you are a digital agency with experience, you would know how various advertising efforts have performed in the past. You must be having some data on the type of marketing campaigns that work best economically. Use that experience to create copies that require a reduced amount of resources so that you could increase the reach without the excess outlay. Run theproven ads and put in money to push them further instead of creating new ones. Remarketing would be a win-win as you're repurposing the old content for newer channels.
Be aggressive when it comes to moment marketing
So much is happening across the world daily. From politics and economics to the most senseless topics, everything is being extensively discussed on the internet today. A simple trend well used by a brand could turn the tables. So agencies have got to be very spontaneous while reacting to such trends and using them for their advantage. Why do we resonate so much with copies of brands like Amul? Because it knows how to make use of the latest news updates and integrate them with its marketing communication. Advertising agencies ought to do just that.
Filter apt brands to approach
Creative agencies should figure out what type of brands would be most suitable to approach in the current times. Government agencies wanting to send out health-related messages, hospitals wishing to advertise their services, pharma companies needing to publicize their vaccination plans, e-commerce firms eyeing to take advantage of the digital shift, etc., would be the first choices. Agencies should know when and where to focus their efforts. Ask yourself if what you are offering is relevant to your client considering the target audience's changing demographics and devise your pitches accordingly.
Invest in good analytics
It is the age of knowing where every single rupee was spent and how much did it bring in return. In such times, it becomes essential to invest your resources in a good analytics team. This team shall help you know which trends have worked best for different brands, what kind of customers are worth investing in, and how to best increase your revenue with minimum resources. Have a skilful team in place so that none of your investments burdens up, and you can focus your energy on areas that have proved the most fruitful in the past.
Focus on retaining existing customers
Being in the communications business, you know that it is much more expensive to gain a new customer than retain an existing one. Use it to your advantage in these unpredictable times and invest in existing customers. This could mean that, being an agency, you are focusing your efforts on giving more ROI to your existing clients while also helping them retain their current users. You could add offers and discounts that assure a lasting relationship with your target market. This policy takes you a long way in maintaining your professional associations.
Using the above strategies, advertising and marketing firms across the world can bring forward their A-game if they want to exist in these unstable times. We all know that the world is going through a cash crunch. But what could help revive brands are strong marketing efforts and focused strategies. Companies are looking out for ways to reconnect with their target audience, but all that is needed is the right creative professionals who can align their efforts with the company's goals. Look for suitable clients, have aggressive strategies in place, and make sure you those high-ticket clients on board.
Regular communication and effective planning shall pave the way for creative agencies in the time to come. While there are numerous companies that offer advertising and communication-oriented services, few know how to adapt to the recent trends and use them for the client's gain. Being one of the top advertising agencies in Mumbai, Forecast Advertising, promises just that. Ranging from branding and media management to media planning and design, they offer services spread across various domains. Using their professional services, a brand is sure to achieve its objectives while staying relevant in these unfamiliar times. If you are a brand in search of an agency that could help you put forward your best foot, consider Forecast Advertising to help guide your campaign to success.