Gone are the days when exorbitant television, newspaper, and massive banner ads ruled over the market. In the era of digitalization, from small to large every business in any industry including hospitality got the opportunity to put itself in front of its targeted customers. But, the challenge doesn't end here, everyone hotelier gets the golden opportunity to market their hotel services online. Consequently, online marketing for hospitality has become super competitive. Therefore, to win the game, you need to create better online marketing strategies than your rival hotels. So, before taking you directly to the best ways of promoting your hotel online, we want you to work on 3 essential factors that will help you to seize more bookings.
Important Factors For Guests That Influence Hotel Bookings
Before making a booking, there are 3 most important factors that guests look for in a hotel for booking:
1. Price Range
Not only for hotel bookings but for anything else price range is something every customer cares about. If there are 2 hotels, one of them is offering 100$ for a room and the other one is charging 500$ in the same location, with the same service and decent ambiance and food. Who do you think is gonna get the most bookings? Well, you got the answer. Nowadays, there are lots of apps, websites, and OTA platforms that facilitate travelers to go through a multitude of options to choose from. For this reason, you need to keep track of your competitor's pricing to create a better pricing strategy to lure guests to your hotel. To learn how to do hotel pricing monitoring click here.
2. Hotel Website
According to a hotel website study done by Google, 51% of travelers search hotel websites after checking out a hotel on hotel booking platforms. So, don't just list your hotel on OTAs and relax, improve your website experience, promote offers and display images and videos of happy guests enjoying the food or other services in your hotel.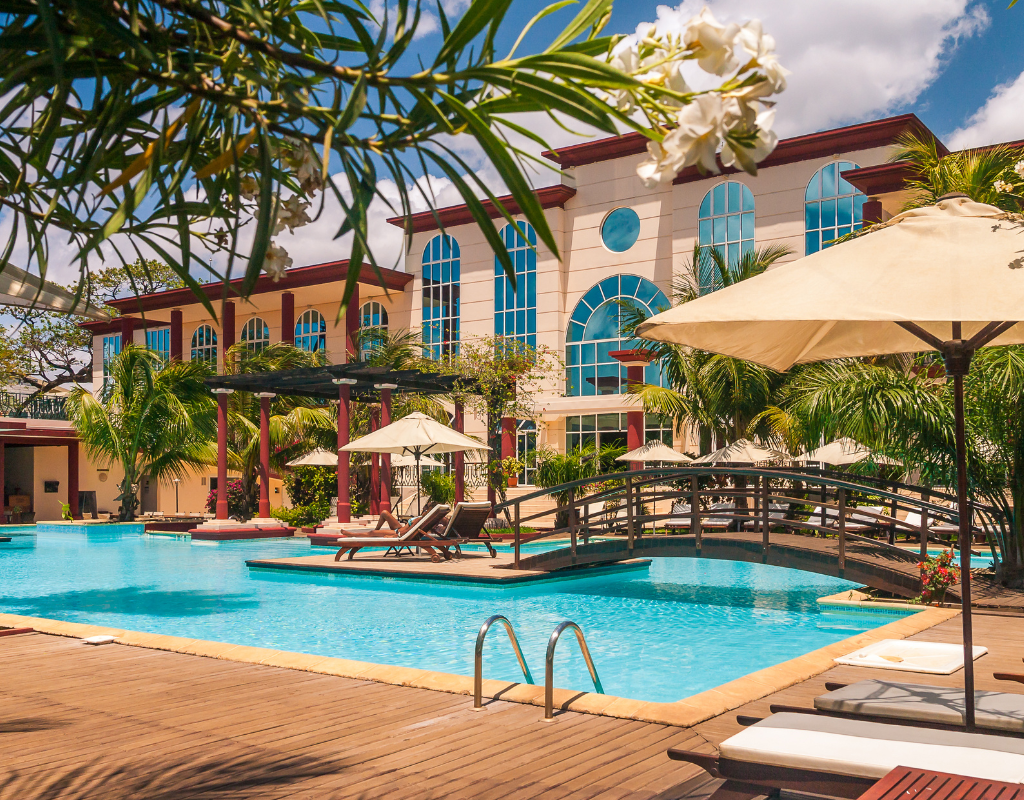 Figure 1. Hotel Bookings
3. Guest Reviews
Research done by Tripadvisor about online reviews highlights the importance of acquiring excellent reviews from your guests. Because 81% of travelers check online reviews before booking a hotel. To acquire better reviews focus on understanding your guest's requirements, improve your services and provide training to your employees.
So, now you're aware of the most important factors that make a traveler choose to stay or not stay in your hotel. It's time to learn how to promote your hotel online to boost the number of bookings.
5 Best Ways To Promote Your Hotel Online To Increase Hotel Bookings
1. Take Advantage Of Local SEO
Many travelers search for hotels by searching queries like "hotel near me" and "affordable hotel near (a particular location). And, get many hotel listings to choose from. If your hotel is not yet listed on hotel directories google my business. You're losing massive potential customers every day. The benefits of local SEO are massive for a hotel business. Check out the benefits, and get the Google My Business account created by a professional. 
2. Invest In Content Marketing
Information is worshiped. So do content marketing. Investing in content marketing will help your hotel's brand awareness. Be it social media, blogs on your website, or email marketing. All of them are designed to provide information to the customers in the most engaging way. Through a breakthrough content marketing strategy, you can also generate a great deal of traffic on your website that ultimately increases its authority and puts your hotel result ahead in the google search.
3. Try Influencer Marketing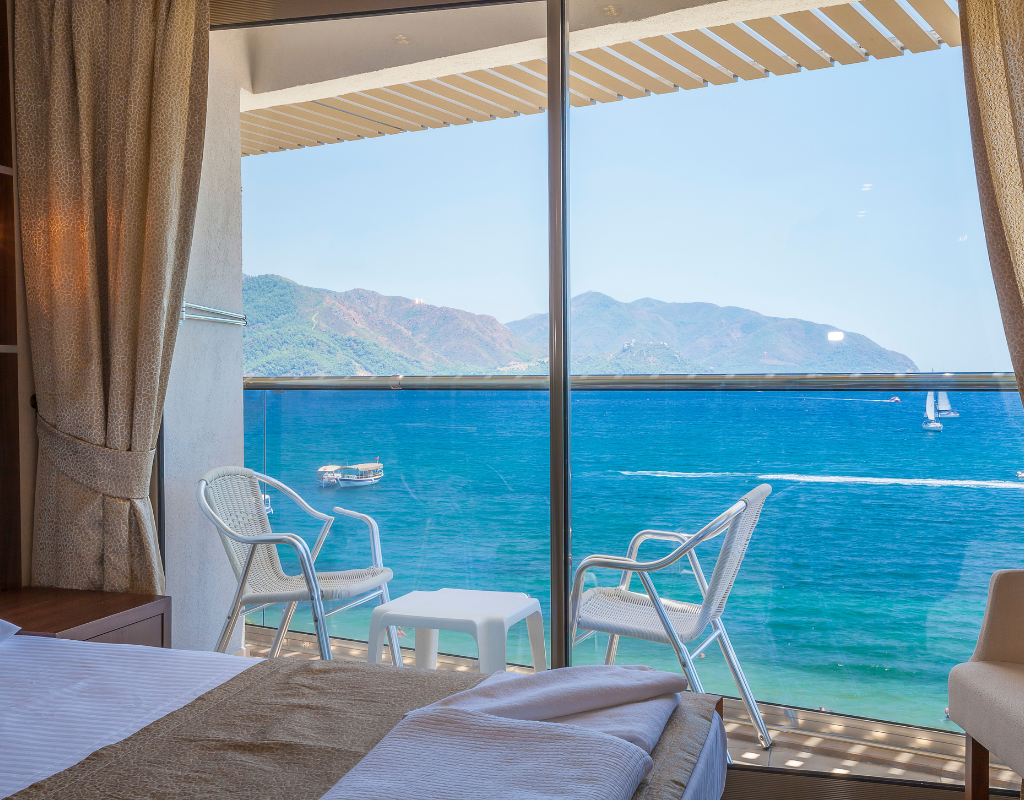 Figure 2. Hotel
Influencer marketing is booming and helping customers worldwide trusting on new companies whose products are better than the popular ones. In influencer, marketing influencers give unbiased reviews about a product and services. There are many travelers, who have a thousand and millions of followers on social media, and would love to visit your hotel, experience it and create content for their viewers.
4. Run PPC & Social Media Ads
To quickly win, nothing can help you better than ads. For attracting high-intent potential customer PPC ads is advisable. Creating a PPC ad campaign doesn't require months of planning. You can run separate ads to target different travelers looking for specific services. Once visitors click on the page you can take them to the custom landing page to show them the best offers they can't deny.
PPC ads are a great way of making potential customers land on your site. On the other hand, social media ads can do wonders to remind users of your hotel. It is advisable to use short informative video content for social media ads, however, 78%of  marketers believe video content is more likely to get traction and make sales than static one.
5. Entice Your Visitors With Videos
According to a study of video marketing, it is revealed that 61% of companies find showcasing their products and services through video is super effective and they will continue spending their budget on video marketing. Creative videos can't not only entice visitors to your website but also youtube, email marketing, and social media. So, invest in creative video content to feature on your website and keep changing it with the relevant attraction according to the event, reason, and occasion.
Conclusion
Your rival's marketing is going to be better or worse every then and now. The only thing that will keep you ahead of them is being aware of the latest promotional strategies and upgrades in online marketing. Therefore, we have listed out the major online marketing ways to promote your hotel online. So, get started to implement it and get ready to increase your hotel bookings.