Introduction
Any website or digital product's content quality can be evaluated using a process called a content audit. It entails assessing the material to find areas that want improvement and making modifications to raise the standard overall. The opportunity to analyze the material and make sure it is current, pertinent, and valuable to the target audience makes it a crucial step in the process of developing content. A content audit can help organizations make sure their content is satisfying user needs.
What is a Content Audit? 
An evaluation of the caliber, correctness, and relevancy of the content on a website is called a content audit. It aids in locating any out-of-date or pointless content that may require updating or removal. The website's design, content organization, and user experience can all be studied using this method. Content audits can enhance user experience and increase a website's exposure in search engines. They can also assist in ensuring that the website complies with the most recent industry standards.
Benefits of Conducting a Content Audit: 
An accurate view of the information on your website, assistance in identifying content gaps, and the chance to produce better content are all provided by conducting a content audit. It provides information on client wants and enables you to gauge the effectiveness of your website. Furthermore, it assists you in locating potential issues and chances for content optimisation and streamlining.
How to Gather Data for a Content Audit: 
You should analyze the content on your website, social media sites, blog, and any other online presence as a whole while collecting information for a content audit. The quantity, caliber, effectiveness, and any other pertinent elements should all be taken into consideration. Then you can start to analyze it and decide how to proceed after you've determined what content is available.
How to Analyze Content Audit Results: 
Data should be analyzed to find trends and patterns after it has been gathered. The performance, quality, relevance, and accuracy of the content should be evaluated. It is important to identify underperforming content and look into why it is performing poorly. The content should also be checked for repetition and outdated information.
Creating a Content Audit Plan: 
A content audit strategy should be made when the data has been gathered and analyzed. The strategy should specify the content that needs updating or erasing as well as the content that must be added to fill up any gaps. The plan should also include a schedule for implementing the changes and a method for determining their effects.
Optimizing Content for Improved Results: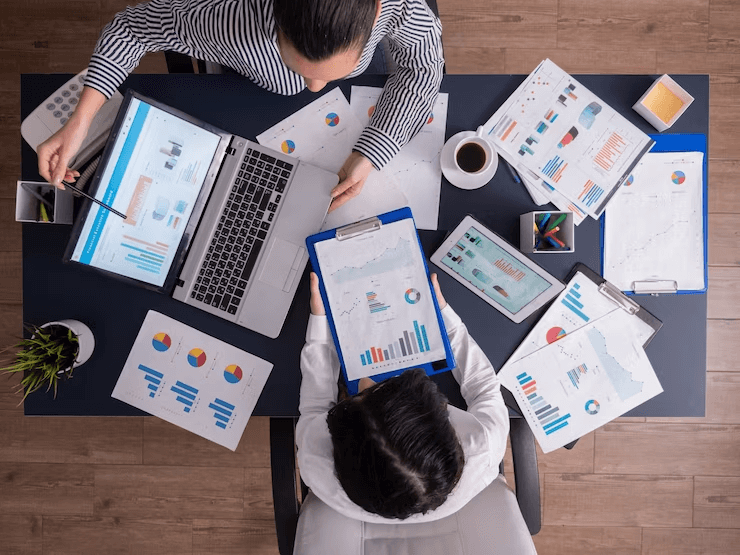 The material should be optimized after a content audit strategy has been developed in order to boost performance. To do this, information may need to be rewritten to be more engaging, pictures may need to be added to make it more appealing, or it may need to be SEO-optimized. Additionally, since a growing number of users access content on mobile devices, content should be optimized for them.
Measuring the Impact of Content Optimization: 
After content has been optimized, it should be watched over to see how the changes are having an effect. Tracking important metrics, such as pageviews, time on page, and bounce rate, can be used to achieve this. Additionally, user engagement and SERP rankings can be tracked for content.
Establishing an Ongoing Content Audit Process: 
To make sure that content is performing successfully and achieving user and business objectives, content audits should be carried out on a regular basis. Furthermore, content audits ought to be carried out to spot content gaps and guide content strategy and plans. Setting up a routine for content audits will guarantee that the content is constantly current and performing as best as possible.
Conclusion
An effective tool for improving website content is a content audit. It comprises thoroughly analyzing already-existing material, assessing its effectiveness and relevance, and making edits to make it better. Running a content inventory, examining how well the current content is performing, establishing goals and KPIs, and making changes to the content are the steps in improving it. With the help of this content audit method, businesses can make sure that the material on their websites is current, pertinent, and user-friendly.
FAQ
Q: What is a content audit?
A: An evaluation of your current website content to find opportunities for improvement is known as a content audit. 
Q: What are the steps for improving content?
A: The stages for improving content include locating content gaps, assessing current material, and organizing content updates. For added assurance that the information you produce is current, interesting, and relevant, you should think about developing a content strategy.
Author BIO –  Aline V. Galloway is the manager and Head of Growth of Incrementors, a company that assists clients in expanding their online businesses by bringing in more customers, Incrementors is an Award-Winning Digital Marketing Agency lead, and sales. Online marketing solutions that are specifically adapted to the demands of the clients are the Incrementors' area of expertise.