If you wish to succeed as an HR practitioner at a reputed corporate firm, you need to possess and continue to develop certain skills. This would help you manage the resources of the company. And, you can pave the way for the company to boost its productivity and sales. An able and experienced HR professional develops a strong team that functions well to secure the goals of the organization.
Thus, an HR practitioner should:
1. Maintain Good Employee Relations
Employees are the most valuable aspect of any organization. Thus, understanding and maintaining positive employee interactions with the employer is critical for a human resource professional. The ability to address employee problems contributes to the development of employee trust. This leads to the creation of a productive working atmosphere that boosts organizational efficiency.
An HR practitioner should make an effort to know the team on an individual level. He or she can ask for opinions and suggestions that will improve employee performance and contribute to the growth of the organization. The practitioner must encourage social interactions and encourage employees to stand their ground.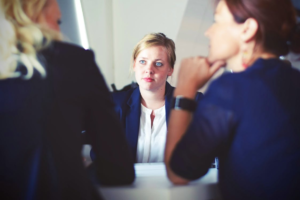 2. Have Good Communication Skill
Internal and external communication is critical for business success. Therefore, human resources professionals must have effective communication skills to ensure smooth operations. A human resources professional has to engage with staff and co-workers on a daily basis to boost their morale and strengthen the organization's interrelationships.
In order to get better at communicating with others, one must focus on precise writing, conflict management, and critical listening. He or she can read books and opt for training courses on soft skills, such as empathy and negotiation. One needs to improve public speaking abilities and should attend the toastmaster's meetup. Most importantly, one has to master confidentiality skills. You have to create company policies that meet the requirements of the employees.
3. Possess Great Management Skills
Inside an organization, one has to deal with a number of organizational and management problems. As a result, understanding organizational needs is critical for a human resources practitioner, and he or she should be able to handle various departments. These involve staff training, the recruiting process, development strategies, growth plans, and work responsibilities.
In this regard, an HR practitioner should learn to use calendar management tools. This would help you with scheduling upcoming meetings, sending notifications, etc. Furthermore, you can use RescueTime to measure how much time each task might take and book timeslots. To-do list apps like Todoist and Evernote will help you organize your daily schedule and prioritize your responsibilities. In addition to this, you need to be good with records management.
4. Focus on Decision-making Skills
It is important for a human resource professional to make good choices for the company's benefit. The human resources practitioner may take urgent measures to enhance the organization's functioning and processes, which would boost sales and revenues. If you are writing a paper on the skills that an HR practitioner needs to develop, you need to highlight this point. And if you require coursework help, you should seek professional assistance.
Following a procedure that ensures you are taking into account all relevant information is a good way to make the most educated decision. You must define the problem, generate an array of probable solutions, evaluate the benefits and costs, and think about the execution plan. Once you are through the aforementioned process, you must assess the impact of the decision and modify the implementation plan accordingly. To thrive, you must exhibit active listening, causal analysis, data analysis, forecasting, process analysis, etc.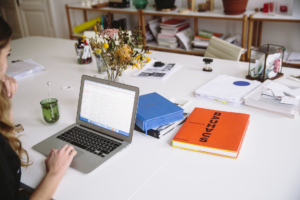 5. Work on Improving Multi-Tasking Abilities
Human resources professionals should be able to multitask. This would enable him or her to check new profiles for hiring, perform interviews, train, and inform workers about job responsibilities. The HR professional can also engage with employees to increase company revenue and sales. While writing the paper mentioned above, you must elaborate on the abilities and the required activities. If you are unable to do so, you can hire essay writers.
In order to succeed, an HR professional must make priorities, and learn to block out all distractions. He or she needs to learn when to outsource and whom to trust in case of an emergency. If you work on similar tasks, you can easily combine them and get multiple jobs done within a limited time. Last but not least, you should take breaks so that you do not over-stress yourself.
6. Focus on Budgeting Skills
In order to meet organizational goals with cost-effective methods such as recruiting and promotions of employees, an HR professional should also have effective budgeting skills. Some of the other aspects that HR budgeting involve are complex forecasting on the number of employees, employee turnover rates, salary data, new benefits programs. Moreover, a practitioner also focuses on incentive compensation, training, development, strategic planning, etc.
To prepare an appropriate budget, the HR practitioner must review historical financial performance, and analyze real-time data. Furthermore, he or she also has to focus on selecting the most effective budgeting strategy, either incremental budgets or zero-based budgets. Finally, you should have a comprehensive view of how finance affects business operations. When you have access to the performance data, you can set more realistic budget caps, and comprehend flexible points in your budget.
These are some of the skills that one must work on in order to move forward and make a name for themselves. You should constantly upgrade your knowledge and explore various techniques that would make your life easier as an HR and help the company grow.
Author Bio: Clara Smith  is a former corporate manager at a reputed company in the USA. She played an instrumental role in the growth of the company; hence, she knows a lot of finance and HR management. At present, she is associated with essaygator.com, where she is the managing head.