The field of internet and media offers a plethora of career options for students these days, with filmmaking being one of most sought after. However, while becoming a filmmaker sounds like an exciting prospect, most young aspirants give up on their passion due to the lack of resources, while the others are unsure of where to start.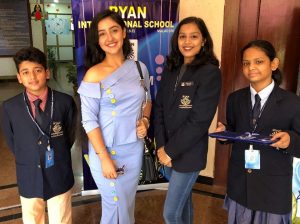 Bridging this evident gap between the students' field of interest and their learning, Ryan International School offers "Young Directors Course" to Ryanites. A one-day workshop, the course is aligned with the vision of Ryan International Group's Owner and Chairman Dr AF Pinto, Education through Lens and the motto of the school — "Excellence in Education and All-Round Development".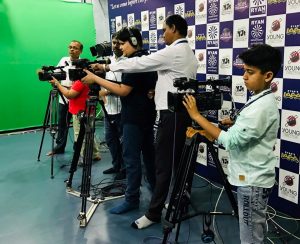 Emphasizing on media training of the young learners, the Young Directors Course is conducted during the school hours, and covers the basics of creative short film making using a cell phone. Chief components of the course include storyboarding, story conceptualization, lighting, framing, camera operations, and basic stop animation.Being popular among the Ryanites, Young Directors Course has also witnessed participation from Ryan International School students and renowned Bollywood child actors like Ashnoor Kaur, Anushka Sen, and Saloni Daini.
Sharing her experience, young actress Anushka Sen said, "It was a really fun experience because besides being an actor, I want to try my hand at direction as well in the future. Being behind the camera changes your outlook about acting and filmmaking. During my Young Directors course, I learned a lot of things. I also received a super-cool direction kit, using which I created a film of my own."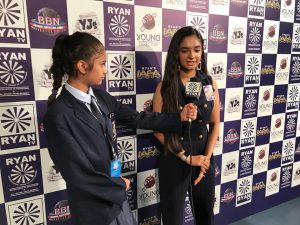 Another student from Ryan International School, sharing his experience, said, "Young Directors is an amazing course to learn about ad making and filmmaking using your cell phones. We got to learn the art of photography in a very short span of time. It was exhilarating. Ryan TV Directors (the instructors) made sure that every individual benefit from this course. I'm glad that I pursued this course, which unlocked my passion for media. I feel that everyone should actively participate in this program."
In a bid to encourage the young learners to keep pursuing their passion, the participants of Young Directors Course are provided with a certificate of participation, along with a media toolkit consisting of a Gorilla pod (flexible tripod) and a clamp, a stylus (multi-purpose pen), three add-on lenses (including the fisheye lens and wide-angle lens), and a course handbook for future reference.