Magic shows have become immensely popular among the crowd these days. Whether it's a school/college fest or a training workshop, a corporate event or a grand wedding – magic shows form an inherent part of the event menu. They are fun, entertaining, enthralling, and most of all, mysterious.
Gadget Magic: The Newest Trend
To add more spice and thrill to the age-old technique of magic, magicians in today's era are experimenting with the latest technological gadgets. iPads, tablets, and the like are being increasingly used to amaze people with the latest tricks of the trade using the power of technology.
These "digital magicians" are experts in techniques like iPad magic, wherein they use the device to display numerous illusionary acts to their audience. They can even put their hand right through the gadget to show you something completely unbelievable and out of this world.
Illusion Acts to Die For
Speaking of illusion, magicians of today will leave you spellbound with their act of making a human appear or disappear on stage – right before your eyes! Now that is something you just can't afford to miss. An act you may have never seen before; an experience of a lifetime. Strange but true, these illusionary acts are gaining rapid popularity in corporate events, music shows, workshops, award ceremonies, and the like.
Taking Magic to the Next Level
One such famous illusionist in India is Rahul Kharbanda, who has made a name in the magic market for himself not just in the country but across several continents. He introduced the interesting magic trick using cards and chessboard for the first time before his audience, leaving them in absolute awe.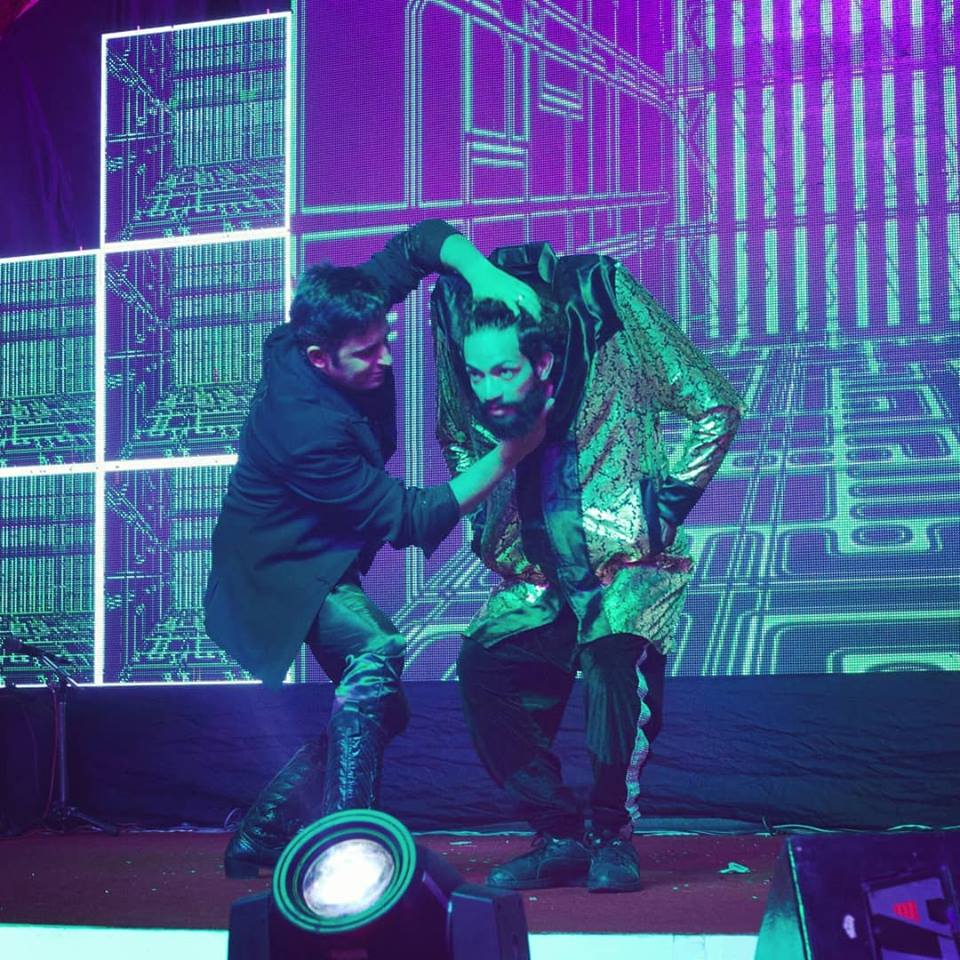 A Guinness World Record holder, he is also well-versed in the art of interactive magic and mind reading. He can totally blow off your mind by telling you exactly what you'd be thinking at that very moment.
Corporate Magic: Adding Spice to Monotony
Magic shows are increasingly popular with office crowds. At corporate events, training workshops, or product launch and promotion events, magicians are eagerly awaited to entertain employees with stupendous acts of illusion, mystery and entertainment. It's a welcome break for them from the mundane routine of everyday work.
As such, corporate magicians, as they popularly begin to be addressed as, are in huge demand for stand up magic and interactive magic shows. By interacting with people in person, they can engage the audience in no time, leaving no scope for boredom to set in.
If you too are looking for a corporate magician in Delhi for your next event, Rahul could be a good choice. He has conducted several national and international shows and entertained quite a many through his flawless magic acts. Moreover, he can customize his acts to suit the theme of the corporate event and the client's pocket as well. What's more, in his own words, his acts will continue to entertain you even if you manage to know the secret behind them.