The bollywood industry is beaming with weddings.
Be it Ranveer Singh and Deepika Padukone's wedding or the upcoming PC and Nick Jonas, everyone seems to be in the wedding mood.
But amidst all of the high end and graceful celebrities getting hooked with each other, a new couple is joining the race according to the bollywood celebrities news. Whether they are graceful or not, that's a different story altogether.
The next couple to get married
It might come as a shock to most of the people, but the bollywood news just confirmed that Deepak Kalal and Rakhi Sawant are going to get married on 31st December. Yeah, you read it right. Both of these so-called celebrities are famous for, you know what. Because as far as I can recall, they don't have any qualities apart from gaining cheap attention by posting videos that are senseless.
But hey, love is blind as they say. But I guess, in this case, I must say, love is deaf. Both of the celebrities have such a beautiful voice and tone that they make sure to use whenever they open their mouths and receive wonderful response in return. On the other hand, Rakhi Sawant is the beacon of loud mouth, everyone knows that.
So, what is expected out of the wedding?
Given the fact that Deepak Kalal has always posed as a gay person and has uploaded several videos with sexist remarks, I still wonder if this news is actually true.
I mean if he is actually gay, how the hell he agreed to marry Rakhi Sawant in the first place? Moreover, what are they planning? To post more and more videos that make absolutely no sense? God knows what their plan is, but one thing is for sure- people are going to have a tough time ahead dealing with the videos this awesome couple is going to work on.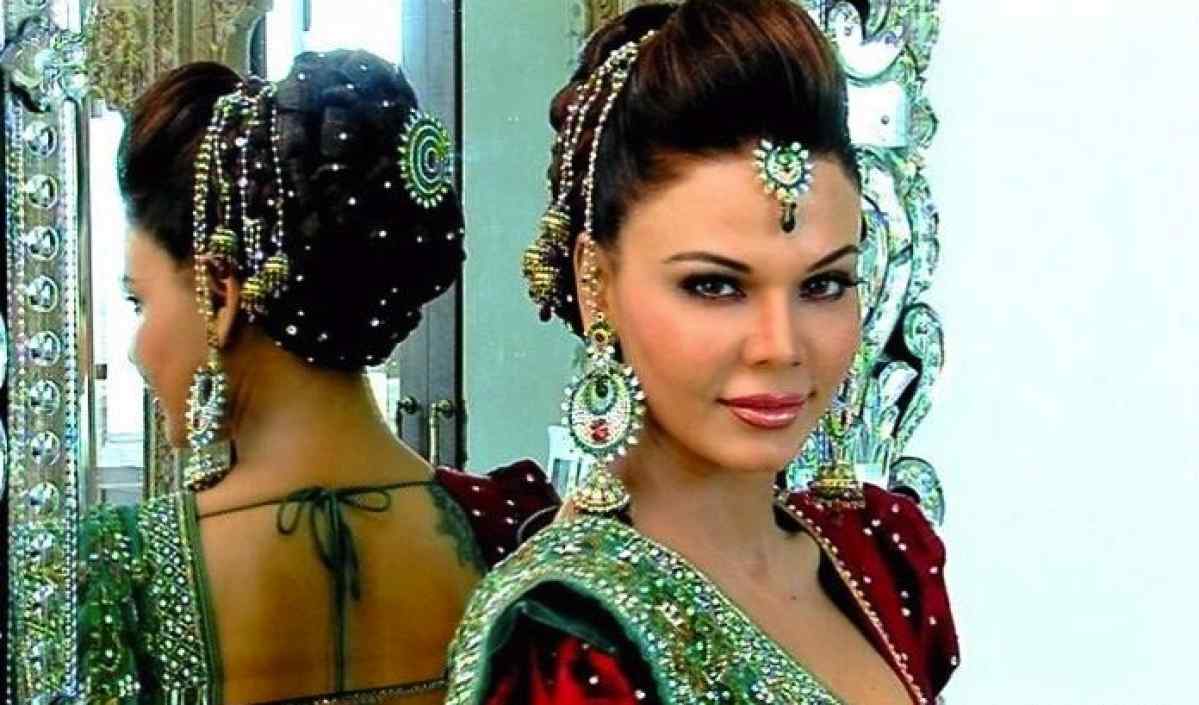 The wedding venue
According to the bollywood news today, the wedding is supposed to happen in Los Angeles. And that many bollywood actors and actresses are sure to attend this epic wedding.
The bollywood news today even confirmed that Rakhi updated a post on her Instagram handle to announce that she indeed is getting married and that it's nice to get married after all.
Which bollywood actors are sure to make an appearance?
Rakhi seems to be very sure of the fact that Shah Rukh, Karan Johar and Khali are going to attend her wedding because she has already got the confirmation from them. God knows if they will attend the wedding or not, but I still can't get over the fact that Deepak kalal is getting married. That too, to a girl.
How can that be possible?
Anyway, world is full of unbelievable things and this wedding just makes me believe that really anything can happen. Apart from this, I even came across another news that states Malaika Arora and Arjun Kapoor too are soon going to tie wedding knots.
I hope, most of you know that Arjun is younger (much younger) to Malaika. But hey, who cares? After all, age is just a number. And after the announcement of Deepak and Rakhi's wedding, it's even feasible to say that gender is just a word.
In Conclusion
I don't know about you but I am excited about their wedding. You may want to ask why, right? Well, just for one thing. I can't wait to see how this epic couple gets royally trolled on all social media platforms as soon as the news gets spread.
And if they are really getting married, I don't think they would require any publicity because the new trend is to get famous by memes, isn't it? Moreover, they have had a lot of experience in gaining free publicity, so it won't be new for them.