Anyone who follows the Marvel Cinematic Universe knows that the first teaser trailer for Thor Love And Thunder have been making the rounds on the web for some time now. Fans of the God of Thunder franchise have been waiting impatiently for this unveiling, which gives us a peek of what to expect from the upcoming movie and Natalie Portman's new look as the hammer-wielding superhero. Besides the teaser, Marvel also released the film's official synopsis, which hints at Thor (Chris Hemsworth)'s after "retiring" from rescuing the world.
Here it is. ❤️ + ⚡️ pic.twitter.com/NO2T3GBWMa

— Thor (@thorofficial) April 18, 2022
Thor is summoned back from his calm sabbatical in New Asgard when a severe threat arises, just like action heroes. There's also a hint in the synopsis of an "Avengers" movie, as the teaser shows the Guardians of the Galaxy and the formation of a strong squad that includes Valkyrie (Tessa Thompson) and Jane Foster (Portman).
Thor: Love and Thunder's Plot
When Avengers: Endgame wrapped out, the God of Thunder had taken a break from vengeance and was hanging out with the Guardians. He was also doing some soul searching. However, it doesn't take long for him to be dragged back into his latest assignment. Of course, a famous rock song was featured in the first teaser issued by Marvel Studios.
Thor has gone through a lot in his time with Marvel, so, understandably, he'd want a break. After all, he's lost his mother, father, brother, closest friend, homeland, crown, and more throughout his journey. At the very least, his sense of humor hasn't been compromised. And he's never looked better in his new outfit.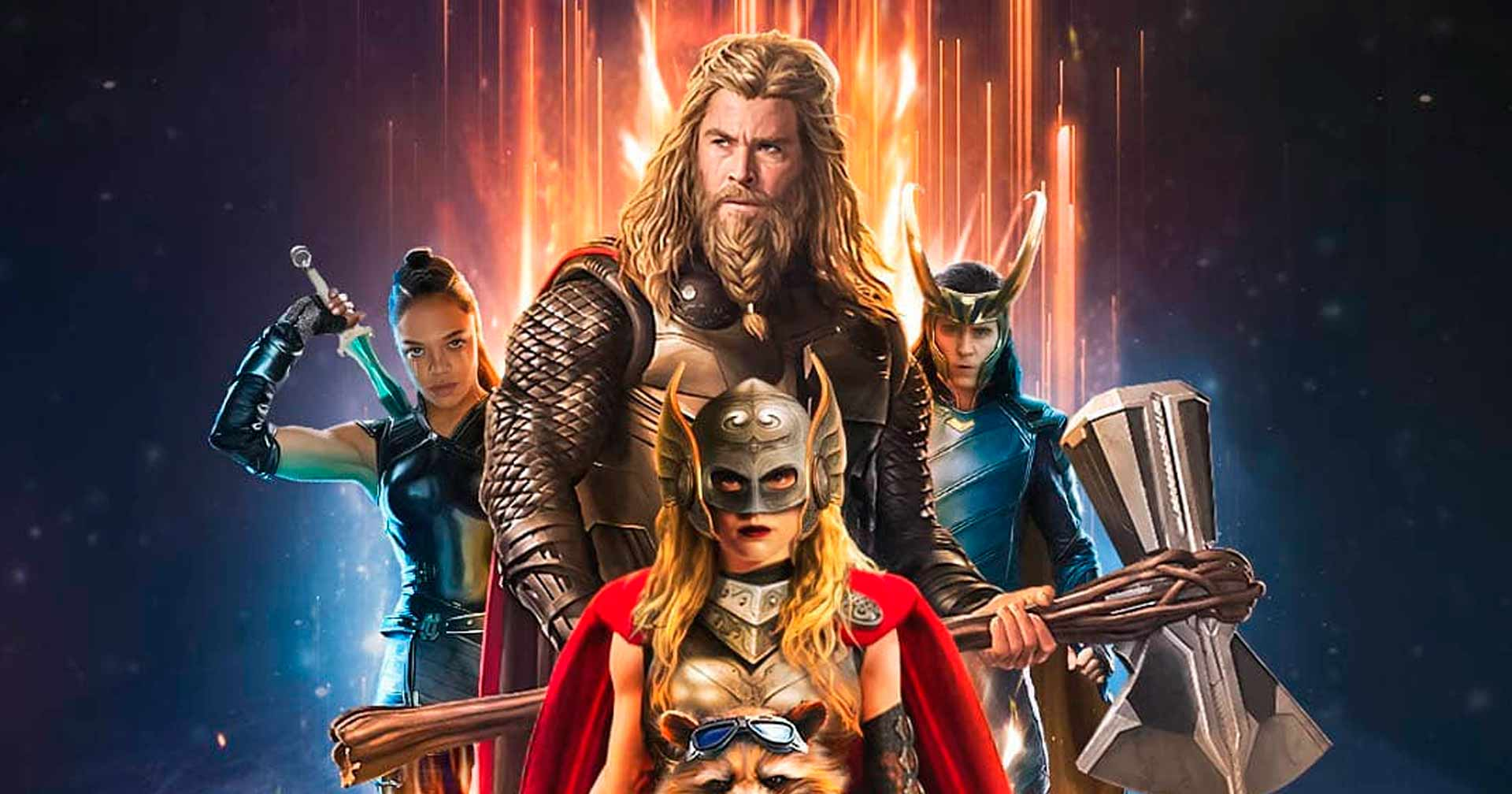 Who returns for this adventure?
This time around, he's back as Thor, of course. However, this time around, he is more explicit about what he wants, even if the Multiverse requires that he become king first. Tessa Thompson reprises her role as the current monarch of New Asgard, Valkyrie, while writer-director Taika Waititi reprises his role as the legendary rock creature Korg. Matt Damon, Sam Neill, and Luke Hemsworth also reprise their roles as Loki, Odin, and Thor in Loki's odd performance that Thor saw at the opening of Ragnarok.
In this latest installment, several performers who appeared in previous Thor films will reprise their roles. Hopefully, Lady Sif (Jamie Alexander) will explain her disappearance when Hela (Cate Blanchett) wiped out much of the Asgardian defense force and the Warriors Three this season. There's no denying that Natalie Portman's return as Jane Foster is the show's star. She agreed to adapt Waititi's The Mighty Thor comic book, in which a cancer-stricken Jane becomes
Marvel Studios' Thor: Love and Thunder arrives only in theaters July 8. ❤️ + ⚡️ pic.twitter.com/vvroZjBwUb

— Thor (@thorofficial) April 18, 2022
Thor. Even while set photographs (and the new trailer) show that the actor has a Thor-like body for the film, Jane's more earthly sickness is likely to remain intact. Even Portman has hinted that the story will include her battle with cancer.
When did the "love and thunder" release?
Thor Love And Thunder, initially scheduled for release in November of last year but delayed due to the COVID-19 epidemic, will now premiere on July 8, 2022, instead, as has been traditional for Marvel films.