It's that time of the year once again. These days, Christmas season isn't just about celebrating the birth of Christ but it's also beginning to be a feast of fashion runways among locals and enthusiasts. Earlier before holidays is the start of Christmas shopping seasons to avail great discounts and week-long sale from almost all shopping centers around you. Therefore, by roughly mid week of December, you'd start seeing different OOTDs (outfit of the day) from here and there and even on your socials.
People get dressed on Christmas day to celebrate the season. Celebrations include family gatherings, Christmas parties, going to church, dinner dates, or meeting the in-laws. No matter what type of celebration it may be, the final quote is that people pay attention to their outfits. If you are having troubles on what to wear this Christmas, here are some ideas that you can consider for your 2018 ho-ho-t-d:
1. Checkered coat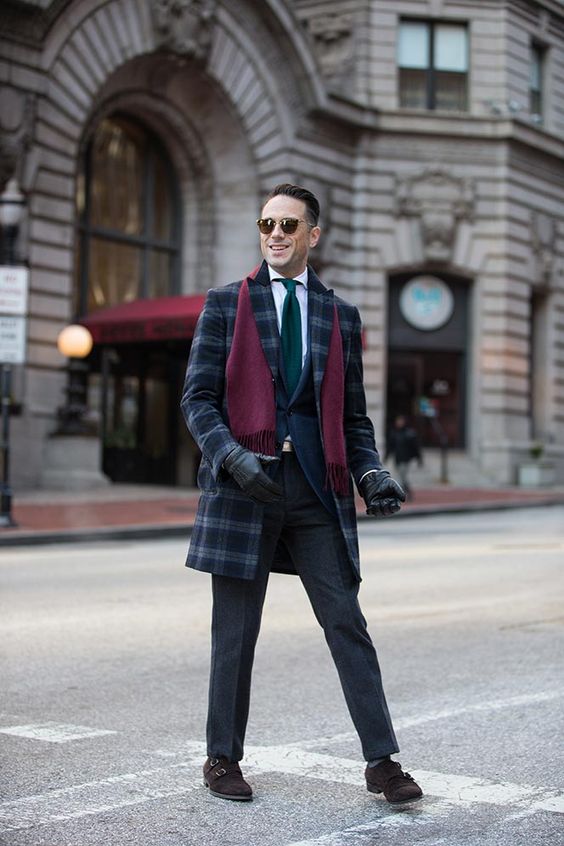 First on the list is checkered coat. Am I the only person who feel the Christmas vibe on every checkered pattern I see? Check is a symmetrical design that consists of equivalent squares with parallel size of length and width. The pattern usually contains two alternating colors to highlight the scheme. To add more holiday feels, pair it with a plain scarf and a long necktie, preferably with contrary colors. It goes more perfectly with alltime chocolate brown suede shoes and a pair of gloves to emphasize the wintry effect.
2. Plaid bow tie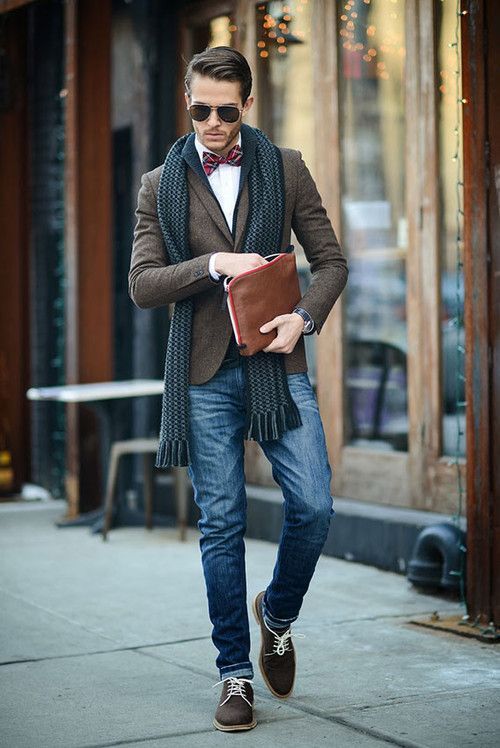 A plaid bow tie is always a representation of holidays to me. If you are heading on a Christmas dinner date with your girl, bow tie will definitely suit you and the occasion as well. Pair it with a suit and semi-washed denim pants that will create a classy-casual combination of style. Plus, put on a scarf with a contrary shade to break the dullness of a monochromatic outfit. You can also have that leather clutch bag that will team up to your elegant statement
3. Slim-fit Sweater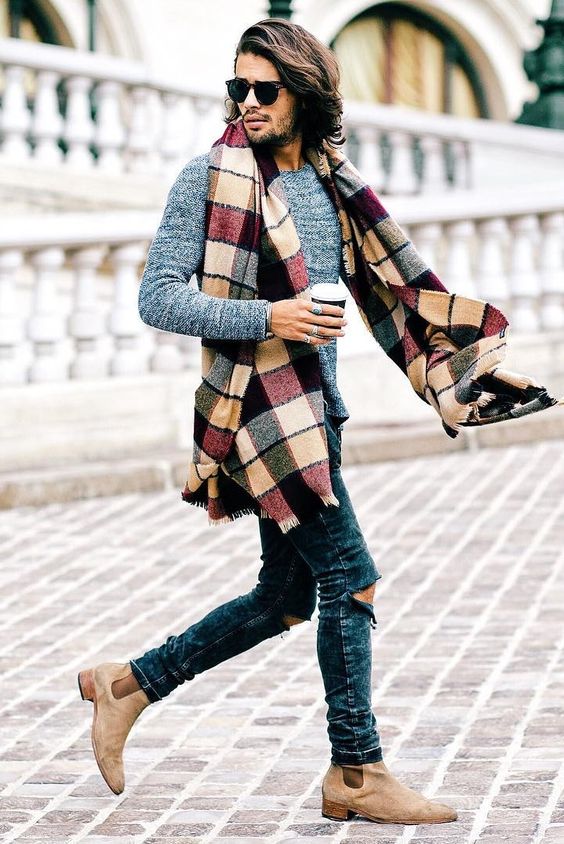 For some casual walks on Christmas Eve, slim-fit sweater will give you a mixture of comfort and style. Sweater is a manly statement. You can add some fancy details by putting on an oversized tartan scarf. Pair your top with jeans and suede ankle boots.
4. Tweed suit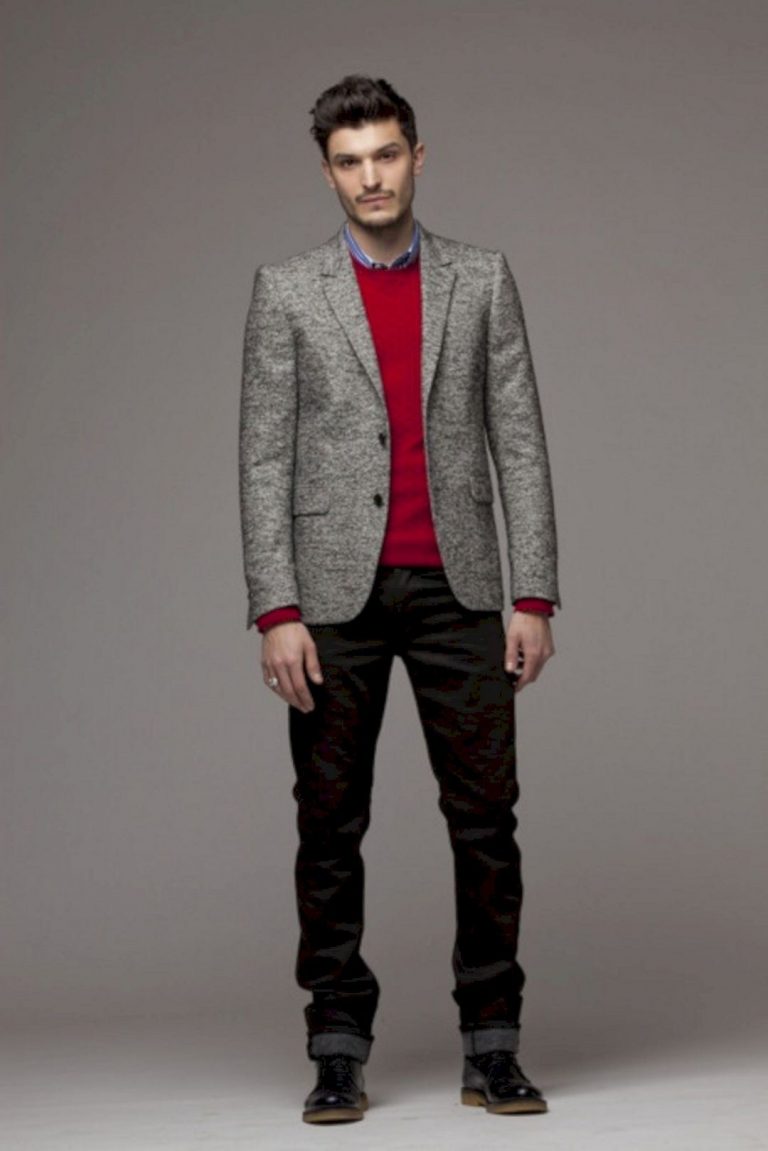 Dinner with in-laws on Christmas Eve may often require you to wear something formal and presentable yet slightly stylish. A grey tweed suit when partnered with bloody red  sweater is a great pick to match the season. Black pants symbolizes elegance and authority. And the classic Derby shoes will sum it up for you.
5. Parka Coat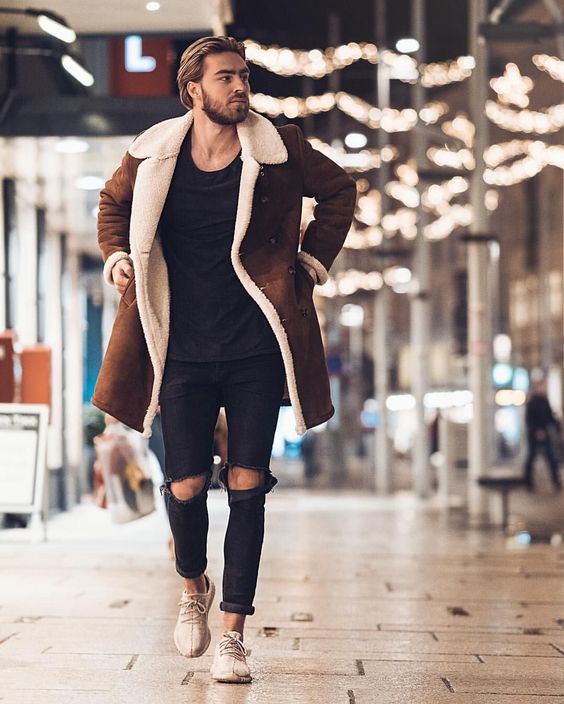 Let the street runway begin with the signature Parka coat. Coats are originally designed to fight the cold during winter season in temperate countries. But it was later translated into an fashion item when various types o coats have been developed and followed by massive consumers. To emphasize the Parka coat, wear a monochrome undershirt plus destroyed pants to bring out the urban clothing style.
1. Slim-fit Velvet Dress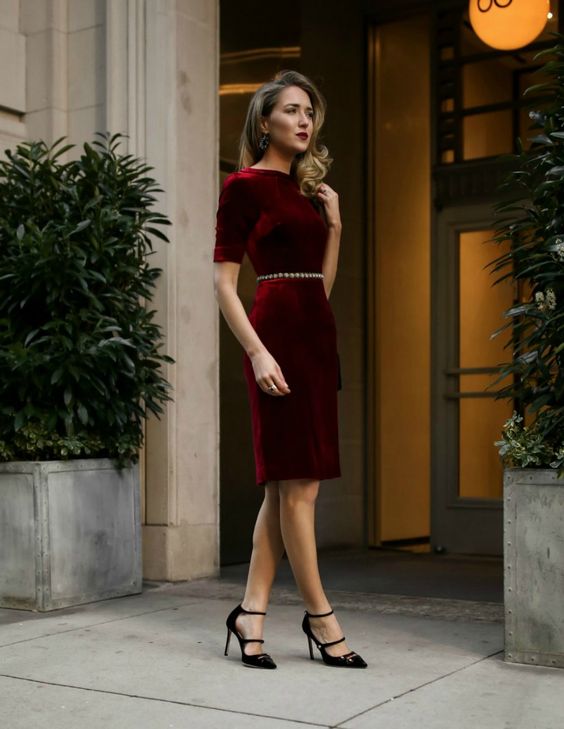 When I say classy, it means the combination of a velvet dress and a pair of strappy Scarpin shoes. The sleeves that run above the elbow is another statement of elegance. And what outlines your body shape is a complimentary belt (preferably with no buckle). Slay with this outfit on Christmas parties or family gatherings.
2. Long sleeve Ruffled Dress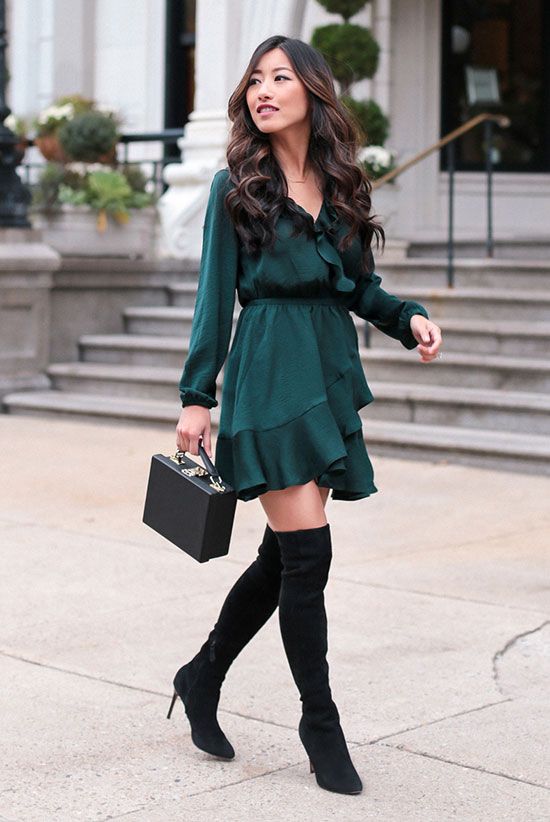 Ruffle is a posh holiday item. For Christmas dates with other halves, wear a long sleeve ruffled dress made of satin silk. It looks relaxed yet classy. Try it with thigh high suede boots to accomplish a classier style. A doctor's bag will match better than any other bags.
3. Off Shoulder Cocktail Dress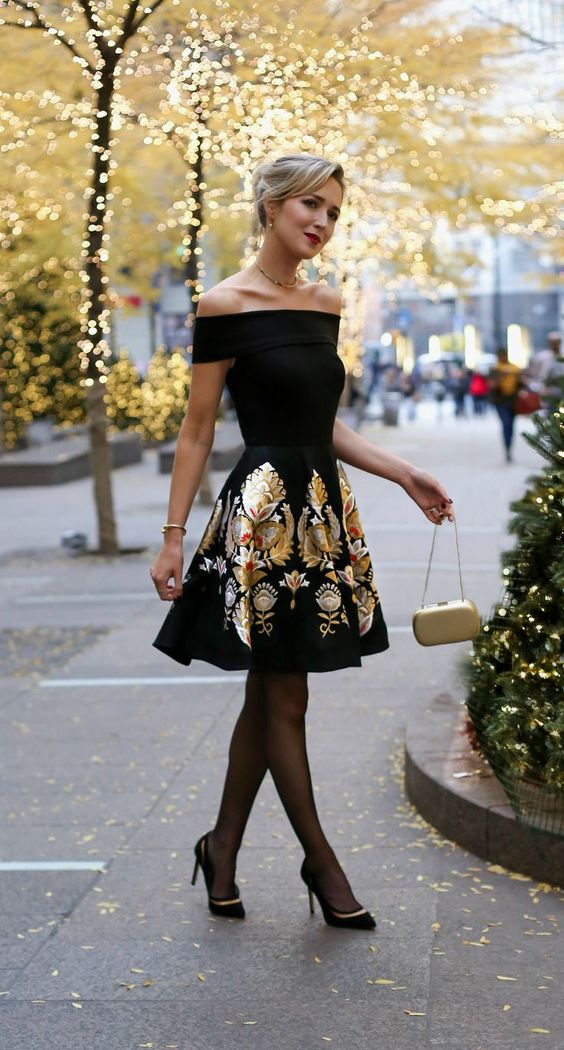 2018 is indeed a come-back year for off shoulders. Among off shoulder designs, fitted top is my personal favorite. It flawlessly outlines the shoulders and I also like the way it highlights the collar bones. Fitted off shoulder is best styled in cocktail dress and Scarpin shoes. The classic floral patterns on the cocktail skirt compliments with the Christmas vibe. Looks best in black and gold tints.
4. Flounce-sleeved Top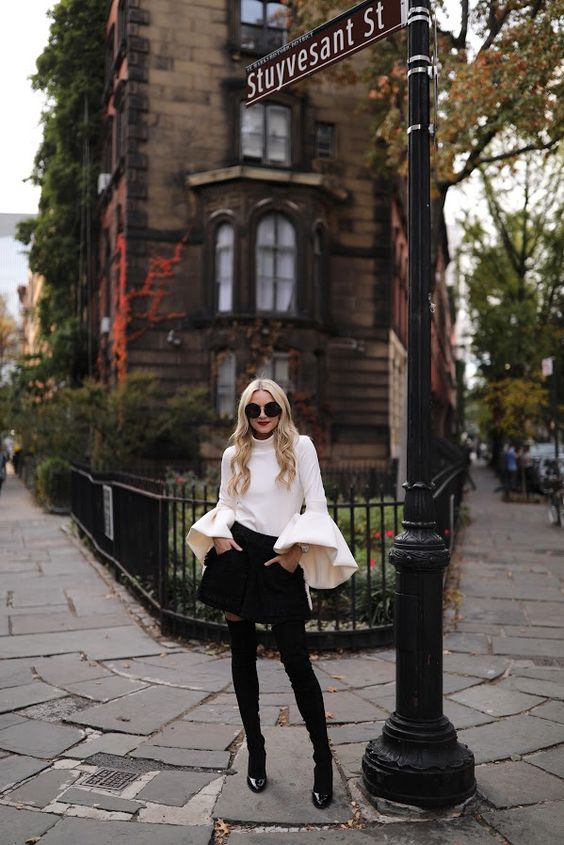 Christmas in white flounce-sleeved top is another stylish statement. The flounce design gives you a runway-ready aura. Pair your top with an all black leather or denim A-line mini skirt, thigh socks, and Scarpin shoes.
5. Low V-neckline Jumpsuit

Walking on a red jumpsuit is totally a showstopper. If you're attending a Christmas ball, own the elegance by wearing a cherry red jumpsuit with stylish ruffled sleeves all the way from the shoulders down to wrist lines. The V-shaped neckline that runs above the belly button shows off your inner sophisticated look. It is best paired with beige Scarpin shoes.
By: Sarah Contreras
Sarah is a full-time blogger focusing on lifestyle development. She also contributes articles to support the content marketing campaign for Northern Menswear Streetwear, one of the leading online stores for streetwear in Australia. What motivates Sarah to keep writing is her passion of providing information to all readers out there.