It's a given that a new season brings in the excitement of trying out new outfits which is "in" for that season. Not to mention the pressure from the latest trends running on Instagram or the runways. In such situations, it gets pretty tempting to give our wardrobes a little makeover if not totally transform it. But you are absolutely unsure how you will go about this. We had a feeling. So we have curated a special list for you to follow to give you a good idea about what you need to be doing.
No, upgrading your wardrobe to the latest season does not necessarily mean you have to go on a splurging spree. That is far from the truth. Although noobs will be doing just that, we know you are not a noob when it comes to fashion. Especially, not when you are in our hands. This means that you can very well be getting yourself Fall-ready without burning a hole in your pockets. Better yet, get it done with things which are already present in your closet.
We bring to you a carefully curated list of the latest Fall trends you can buy right now in fashion wholesale. So, you can keep yourself updated with the latest in just about any budget—doesn't matter if you are feeling rich or broke:
Plaid
Plaids are the first thing we always think of when we are talking about Fall trends. Whenever you want to dress the best way for a particular season, consider styles which are timeless and trendy. And, plaids are the best fit for it when it comes to the Fall season. This one's everywhere—from the best Instagram fashion pages to the runways. So, it is only but natural that you choose plaids first. In plaids, you can go for a poncho, skirts, shorts, trousers, coats, dresses, trench coats, you name it. These are available in almost everything. Even handbags and backpacks. You can go with coats if you want to go for a classy, professional look. And, if you are feeling a little creative, you can try out different colored plaid pieces together and explore around. This is the easiest pick and you will find them in just about any brands of any budget. These are so trendy that you can easily pull them off from day to night. Their versatility knows no bounds. So plaids are the least of your concerns when it comes to following a Fall-trendy style.

Animal Prints
If you are fond of neutral tones, you might want to go a little "wild" and try animal prints. When worn the right way (and the right amount), you can become the talk of the town in no time. Animal prints are trendy like that. Speaking about its timelessness, well, we all know animal prints have been "in" since the day fashion started existing and have never gone out of style. What's interesting is animal prints are a versatile bunch as well. You can also find these in bodybuilding clothes and make your workout all the more fun. Besides, it makes an otherwise boring outfit really stylish.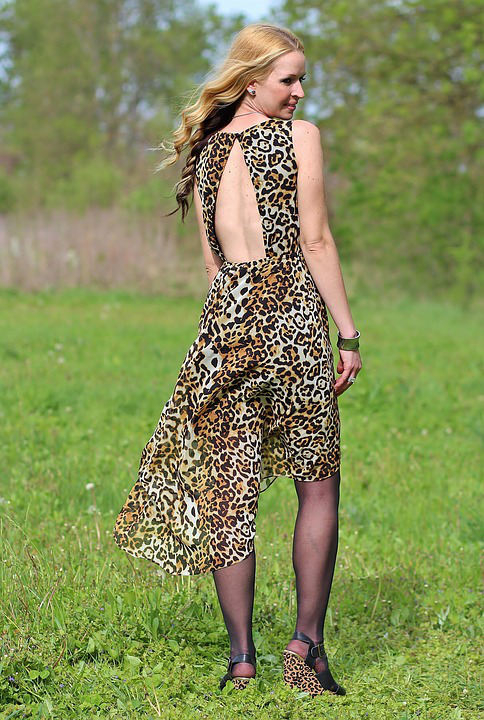 The best part is it would not take much efforts on your part to look like a fashion diva straight out of the runway. The most famous animal prints come in python and leopard. Both of these make for a bold look and you can easily incorporate them in your everyday outfits. Just one piece in animal prints would upgrade your entire outfit. So, you really do not need to go overboard with these prints. What's better? You can find accessories in animal prints in scarves, handbags, shoes in just about any budget.
Sequin
A sequin dress would elevate your outfit in no time. That's the beauty of it. However, you can reserve this trend for cocktail parties or date nights. This is something you can avoid wearing in the day-time for anything (unless it's a costume party), even to your work. Since the usage is pretty limited, we do not recommend splurging much on this one.
You can pair your sequin dress with strong fabrics like denim or leather. This helps in toning down the disco vibe of the outfit unless you want to look like a pack of confetti or a disco ball. Save that for your best friend's bachelorette party, maybe? Keep in mind that when buying a sequin dress, a higher neckline or long sleeves would retain the sophisticated look in your outfit. You can easily find a chic sequin dress in any of your favorite brands. And you will find them in plenty of styles. So pick your choice and hit the dance floor!
Western
If you are new to this, the western look might be on the trickier side to pull off. However, you can style western-inspired belts, ankle boots, and ruffle tops flawlessly in the Fall. This would make for a classic look if you incorporate them in your outfit. You can easily team up stacked boots with cool western detailing along with chunky knits and skinny jeans. This will be a brilliant weekend or a vacation wear. You can even add a cowboy hat to give that typical look if you are willing to. You will find a wide range of cowboy-inspired outfits from any brands available around you.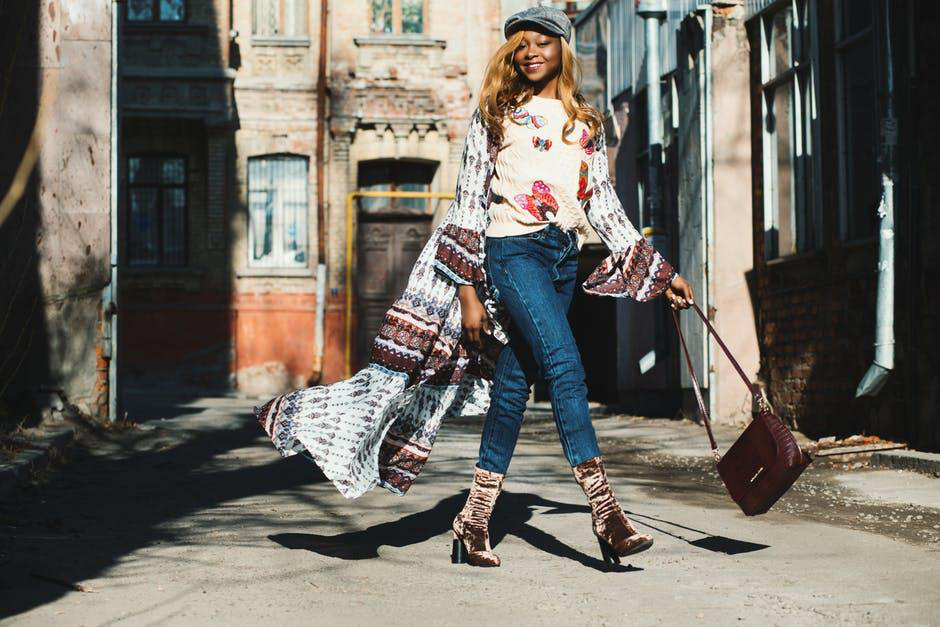 They're that easy to find. Who knows, there might as well be a couple of them lying in your closet? It is high time that you let them see the light of day and rock your Fall outfit. Don't worry if you are not into the western style. We should always strive for trying out new things. Who knows? This might just become your favorite go-to outfit every time you are on a vacation?
Suiting
Blazers are a must in any wardrobe and we are pretty sure yours is stuffed with these as well. Even if you do not have many, blazers can be worn over pretty much any outfit to give it a sophisticated professional look. It is amazing how effortlessly blazers can add that oomph in an otherwise overly casual and bland outfit. This season, you can opt for any of the spectacular styles such as boxy cuts, strong shoulders or brand new textures like corduroy. The best part about this is you can head straight to work in this outfit or even to a lunch or dinner date. You would be able to wear this in just about anywhere if you are fond of power-dressing. You can find your style of blazer to sport this Fall in any budget from your favorite brands.
You now have a plethora of styles to go for, this Fall. Which one are you planning to try right now? We believe you are oozing with ideas to style your outfit and bring forth the diva in you.