A nice hair cut can add more charisma to your personality. It's time to look for a hairdresser who can give you a complete makeover. Also, when you are wondering why to choose a hairdresser, the answer will be that they offer the best care for your hair to make you look gorgeous. There are several men's hair salons where you can avail services like hair colouring, haircut, hair trimming, hair massage, hair spa and many more. Let's discuss how you can find the perfect men hairdresser.
Factors to Know Before Choosing A Hairdresser for Men
It can be challenging to cut and trim your hair perfectly. While a hairdresser can take really good care of your hair, there are a large number of men's salons out there where you can find the best hairdressers. Additionally, here are some factors you should consider before finding the best hair salon:
Basic Services
Shampoo and conditioning is the basic service that salons offer. You must check that the salon is using dermatologically tested products. Besides, in case you are allergic to certain products, then let your men hairdresser know that in the first place.
Occasional Services
We all want to look good during festivals and special occasions. So, you must check if your salon provides occasional discounts or special services. Choose a men hairdresser who can suggest you different looks for occasions as well.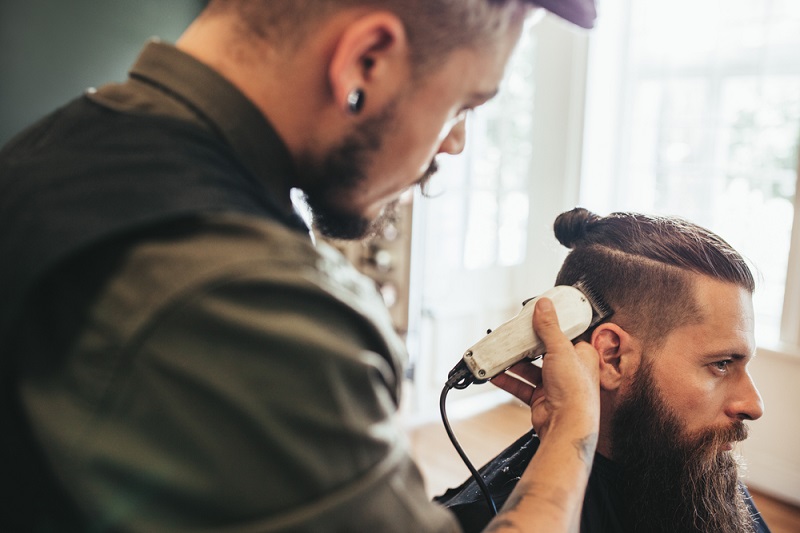 Hair Cut
The men hairdresser takes care of men's hair, beard and moustache. Your hairdresser will suggest hairstyles according to your face shape. In all the professional salons, the hairdresser will first provide you with a demo picture of your hair cut then proceed with your permission. Go for a hairdresser who can give you a precision haircut.
Ongoing Trends
Men's hairstyling trends are always evolving. If you want to keep up with the trend, then you should go to a salon that can provide you with the best haircut. Firstly, a hairdresser will know about your lifestyle and profession to understand what kind of haircut will make you look more suitable as per your profession.
Right Equipment
Sometimes the hairdressers may blow dry your hair to improve hair texture and make your hair look bouncy. But you should check beforehand what equipment they are using to prevent hair damage.
Colouring
People who want to hide their greys; colouring is the best option for them. For instance, if you wish to hide grey hair entirely, then you can use permanent hair colour, but that changes your hair texture. Besides, there is a semi colouring option for people who want to hide their grey hair but don't want to change their real hair texture. Further, you can do highlights on your hair to look more attractive. Thus, you should find a hairdresser who provides all these services.
Beard Care
Only a haircut won't complete your look. If you have a beard, then you need to find a salon who offer additional services like doing a well-defined and neat bread neckline, beard trimming, bread caring etc.
Other Services
Some salons provide specialized services like hair straightening, moustache trimming and eyebrow treading as well. So, if you want to avail a complete makeover then go for a men hairdresser who can change your look completely.
The services mentioned above are one of the must-haves that should be considered while choosing a men hairdresser. It is also recommended that you go by the ratings before booking a salon appointment. Remember it should all be done so that you love yourself. This is just another way to pamper you and give yourself a relaxing time. You should always end up feeling good about the way you look now.