This summer, we'll be seeing a lot of trainers, sandals, heels, and wedges.
Sandals will be a major trend this year. They're comfortable and easy to wear, so they're great for everyday use. Plus, they're not just for beach trips, they're great for any occasion where you want to look your best!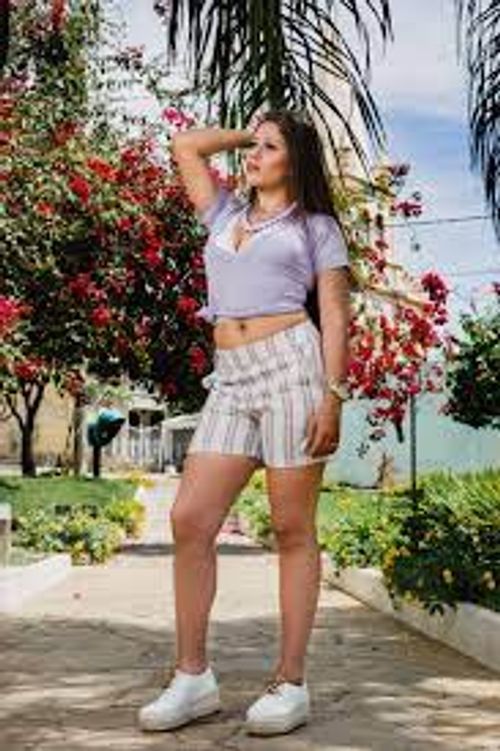 The top choices are Rieker womens sandals, Strive, Skechers and Birkenstock. Rieker women's sandals are popular for their elegant design, comfortable fit and high-quality workmanship.
Rieker sandals feature the most modern designs and styles. They offer a wide range of models that satisfy any taste or budget. You can find stylish and fashionable designs with elegant heels for special occasions or casual designs for everyday wear.
Heels are another big trend this summer. Whether it's a wedge or a stiletto, heeled shoes can add the right amount of height and flair to any outfit. Plus, they're usually on sale during the summer months because most people are looking to buy more practical shoes they can wear in the summer months (like flats).
Wedges will also be big this year. Wedges are great because they give you height without sacrificing comfort. You can walk around all day in them without your feet hurting!
It's hard to predict the future of fashion, but not impossible. This year, we've got a few hints at what women's summer footwear will look like. 
Gladiator sandals are back and bigger than ever! Espadrille wedges will also be huge this year, as well as yellow heels. 
Metallic sneakers and platform sandals are also trending so far. So if you're looking for some fresh new looks for this summer season, these styles may be just what you need!


Best sandals for arch support
This extra support helps to keep the shape of your foot in place and reduces the pressure on your joints. The best way to make sure you're getting arch support is to look for a pair of sandals that have it built in. You can also choose sandals with removable insoles so you can swap them out with insoles designed for arches.
1. Skechers Arch Fit Sandals
These sandals have a patented footbed that provides the perfect amount of arch support, and they're great for people with foot problems who do a lot of walking or standing.
2. Strive Arch Fit Sandals
These sandals are worn all day long, and they're perfect for people who have low arches or flat feet. They're made from high-quality leather that will last you for years to come.


White trainers 
The ubiquitous presence of the white trainer continues and will be a trend this Summer.
With a white trainer, you can be stylish and comfortable. White trainers are perfect for the beach or for running errands on the weekend. They look great with everything from jeans to dresses and skirts! 
Let's face it: white trainers are cool. They're sleek and modern, and they pair with any outfit—whether you're going for sporty chic or polished casual. And white is one of the easiest colours to wear, because it goes with practically everything!
For summer style, nothing says "effortless cool" like a pair of pristine white trainers.


Gladiator sandals
Gladiator sandals are one of the most popular summer footwear trends. They're a type of sandal with a strap that wraps around your ankle, with an open-toe or closed-toe design. 
These shoes have a retro feel and look great on anyone who wants to add some edge to their outfit. They're also easy to wear because they're simple, comfortable, and versatile; you can dress them up or down depending on what you pair them with!
Gladiator sandals look awesome when paired with denim shorts and crop tops in the spring/summer months because they give off such an effortless vibe that works well for casual outfits.

They are perfect if you want something stylish but not too fancy – they'll add some flair without overpowering other parts of your look like some heels might do.
Espadrille wedges
If you're not familiar with espadrille wedges, it's time to get educated. An espadrille wedge is a shoe that features an espadrille upper and a wedge heel. I can wear these shoes as sandals or with socks, depending on my preference and the weather. 
The best part about them is that they are comfortable enough to wear on long walks or runs but can also be dressed up if desired!
One of the most popular styles of espadrille wedges right now is known as "platform flip-flops".
They go well with almost any outfit without clashing against other pieces in your wardrobe, yet still trendy enough so no one else will have what exactly looks like yours!
Consider a lovely pair of Toni Pons espadrilles.


Metallic sneakers
Metallic sneakers are a great way to add some colour, glamour and sparkle to your look this summer. They are also a good way of standing out from the crowd, as well as adding some interest to what might otherwise be an ordinary outfit.
The metallic trend is likely to continue into next year too, so don't be afraid to buy yourself a pair now!


Platform sandals
Platform sandals are one of the best ways to add height to your look. Whether you're looking for a little extra height or want to look taller than your date, platform sandals are a superb choice for women who want to add height or have shorter legs. 
They're also a perfect option if you have smaller feet and can't find heels that fit properly. The platform will give you some added space in the front and back of your shoe, making it more comfortable for you.


Our choices! Rounding off with our recommendations for you.
We're sure that there are plenty more trends to come, so keep your eye on this space! 
Consider a pair of espadrilles or flip-flops. These styles work well with both shorts and dresses alike, so they're perfect for those days when the temperature fluctuates throughout the day. 
Plus, they go with everything from jeans (for those days when it's cooler) to sundresses (for those days when it gets really warm).
What if it gets really hot? Then it's time to think about strappy sandals or wedges. Strappy sandals are perfect for wearing during the day when it's sunny out. They'll keep your feet cool while still allowing them some breathability. Rieker womens sandals or Strive are good choices.
Wedges are also great for summer: they provide stability without being too clunky or heavy. 
Bring the Summer footwear styles trending to your wardrobe. Chat with Nicola at Elevate Your Sole.