Every business requires some kind of machinery to keep track of their work and stay updated with time. No matter what kind of business you have, but you need to install some machines in your business place to run your venture. New businesses that are seeing profits and feel the need to delve into other avenues too need to know the requirements of those avenues and plan accordingly. It is at this point businesses consider equipment loans to further their prospects.
What are Equipment loans?
As the name suggests, the equipment loans deal with funding the purchase or repair of machinery and equipment as per the company's requirements. This loan is not the same as personal or commercial loans. You can only use this loan for purchasing new equipment's for your business and you cannot utilize this amount elsewhere. These types of machinery can include dental and surgical tools, restaurant ovens and refrigerators, and office items like computers, projectors, and printers. Any electronic tool that is required for the expansion and betterment of the business can be purchased with equipment loans.
Are Equipment loans beneficial?
Being a loan, the finances the company takes from the bank is always a negative point as the profit of the company gets affected due to the higher interest rates as compared to other loans. This makes the worthiness of these equipment loans a bit unreliable. Yet, these loans help a business expand into prospective profitable avenues. Other than that, opting for equipment loans has other benefits too, like:
Purchasing cost gets spread out: Once the company has decided, after speculation that they do need to invest in new equipment they apply for equipment loans. Equipment meant for businesses do not come cheap and buying the whole machinery or bulk gadgets would put a heavy dent on the business balance sheet. Loans provide instant purchases without spending a huge amount. So you do not need to invest your business capital for buying new equipment and you can utilize your capital for business recovery in future.
No collateral required for equipment loans: Unlike other loans like residential, commercial or personal loans, the equipment loans do not require companies and businesses to provide collateral in place of the purchase. Rather the equipment purchased is treated as collateral until the loan amount is cleared. This reduces the overall risk to both the lender and the borrower.
This loan also covers urgent purchase and repair: Not all equipment is replaceable. Sometimes a simple repair can do the work. Yet, many types of machinery require specific parts and acquiring them in short notice becomes costly. This is taken care of by equipment loans. The urgency of owning or repairing the equipment is met with the loan amount. Businesses that depend on speed can safely order the required bit once the loan is approved (which is not a lengthy process).
Complete financing is provided: This makes all the other

cons of the equipment loans

 negligible. When a business applies for an equipment loan they get 100% of the amount required for the purchase or repair, unlike property loans where down payments are required whose percentage depends on the kind of loan – commercial or personal.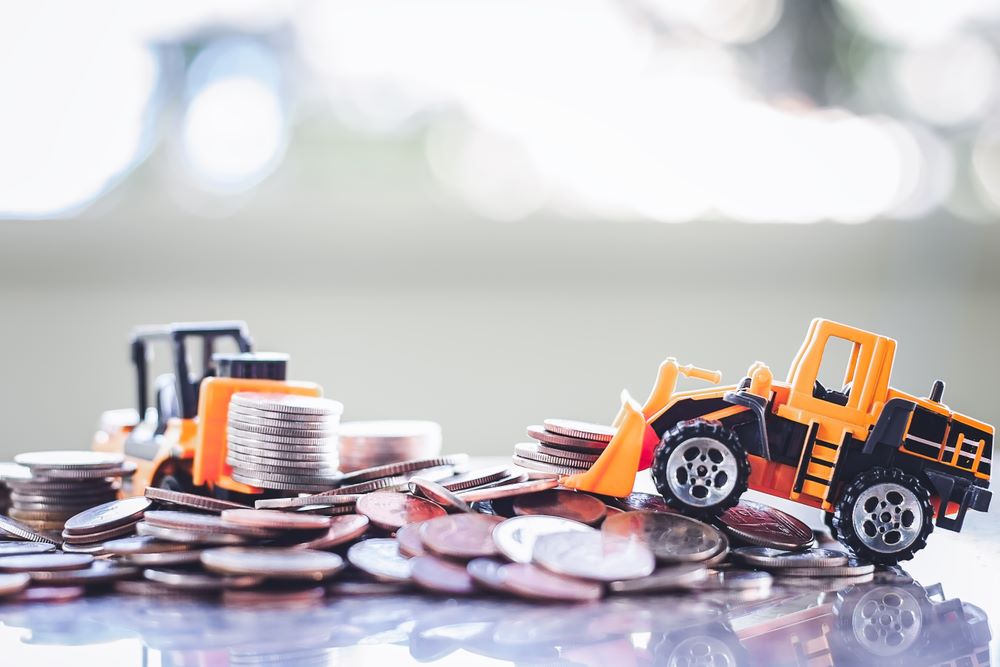 Whether to lease or own the equipment
Often it is seen that leasing out specific equipment provides a better and more profitable solution than outright buying it. Small businesses often feel that leasing will not harm their overall profit and assets as leasing requires lesser cash than purchasing. Leasing is also beneficial for contractors who need certain equipment for a specific time.
No matter what the requirement is, whether to purchase or lease, equipment loans cover both the requirements. Updated equipment means better production which converts to more cash flow.