One must take some low-risk short-term Savings plans with high returns when it comes to investing money, you should never put all your eggs in one basket. These smart saving schemes can be converted to cash within a week. Their tenure is usually from a few months to 5 years. They are also known as temporary Savings or marketable securities.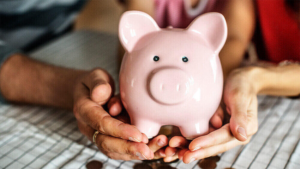 Functioning of Savings Plans
Individuals and Business invest in short-term savings plans to keep the principal capital safe while generating considerable interest. These are preferred Savings portfolios that are generally safe. For example, these can be a company's bond with a short maturity date. A company can also take bonds from other companies and show them on its balance sheet.
You can refer to the following curated list of 5 short-term Savings plans with minimum risk:-
Recurring Deposit: The good old RDs give you the opportunity to save some money from your earnings monthly. You can open an RD account for less than 3 months and up to 10 years. The lock-in period for RD accounts starts from merely 30 days. If you withdraw before the lock-in period, you won't be paid any interest on your principal amount. The interest rate on RDs is at par with the FDs, i.e., 6.5% per annum for equivalent to or more than 12 months.
Chit Fund: The tenure for the chit fund is a minimum of 1 year. The maximum duration depends upon the companies, but it goes up to 50 months. It is one of the oldest forms of savings in households which provides a high return on Savings. You get an average 10% return if you stay in the scheme for at least 2 years. Many chit fund companies are doing transactions online via their website or app. So it is more convenient and safe to invest in chit funds in today's time.
Liquid Fund: Liquid funds are mutual funds with a maturity period of up to 91 days. They don't have a lock-in period. Top liquid funds in India like Aditya Birla and Axis provide an interest rate close to 7.49%. This is, anyways, better than FD. Therefore liquid funds are categorized as one of the best short-term Savings plans options.
Post Office Scheme: It is a safe short-term Savings plans with assured returns. Post office scheme is the oldest saving scheme of Indian postal departments. Many rural households have been taking its benefits for years. The tenure for the post office scheme starts at 1 year and goes up to 5 years. For a tenure of 1, 2, and 3 years the post office offers 5.5% interest and 6.7% for 5 years. However, it does not allow any premature withdrawal.
Debt Fund: Debt mutual funds are safe, and they provide a high return on Savings. On average, they offer 7-9% interest. It is a reasonable interest rate for secure funds with no market risk. The tenure for these funds differs on the kind of debt funds. It can be 91 days or 6 months, or 12 months. Government securities, money-market instruments, and debentures are some examples of debt funds.
Pros :
The gains from marketable securities reflect on your income statement directly.
Short-term Savings plans offer great returns with minimum risk involved.
You can diversify your Savings portfolio with these smart saving chart to prevent you from any loss.
Cons :
Not all temporary Savings offer a high return on the principal amount.
If a Big business invests in short-term saving and its value declines, the business's net income also gets affected.
Wrapping Up!
These 5 short-term Savings plans are safe and offer a high return. To diversify your Savings portfolio with these smart saving schemes is one of the best financial tips we can offer you. At the same time, we recommend you thoroughly study the terms and conditions of every scheme before investing your hard-earned money.
Author Bio:
Aatish Khanna works with the Content Marketing team at Money Club – a digital chit fund platform that makes saving, borrowing, and investing your money more efficient. He writes on topics to help his readers understand processes so they can make better financial decisions. He's the go-to person that his family, friends, and colleagues turn to for all their money matters. He loves to play board games and aspires to one day build his one finance-related board game and app.