There are many confusing fees that online shop owners face. The cost of accepting credit card payments is one. While it sounds like a basic thing to some, it is complicated to startups and other businesses.
Nowadays, everything requires a payment. Getting something without any costs is rare. In every client purchase via a credit card results in further charges. It's commonly called a merchant fee. What is a merchant fee? In this article, you will know everything about merchant fees for credit cards. Are you ready? Take a close look at the following:
What is a Merchant Fee?
Merchant fees are money charged by a specific merchant service to a vendor, especially for processing a credit card transaction. Then, they are calculated as a percentage for every credit card sale. Experts say that the experiences are an increasing cost to ecommerce websites and other online shops.
When online shoppers purchase with a credit card, ecommerce site owners pay a fee to a range of parties. These can include the credit card network, the bank that issued the card, and the merchant account company.
What is the credit card network? It is associated with the card consumers employ. These can consist of Discover, American Express, Visa, and Mastercard.
When it comes to the card issuing bank, Wells Fargo, Bank of America, Capital One, and Chase are a few of the examples.
The merchant account provider, on the other hand, is the company that offers the technology used to scan or process each credit card payment.
Credit card payments can be expensive and shopping online for the lowest processing charges can be tricky.
So now that you know what do merchant fees mean, here are the other things you should know. Keep reading for further details.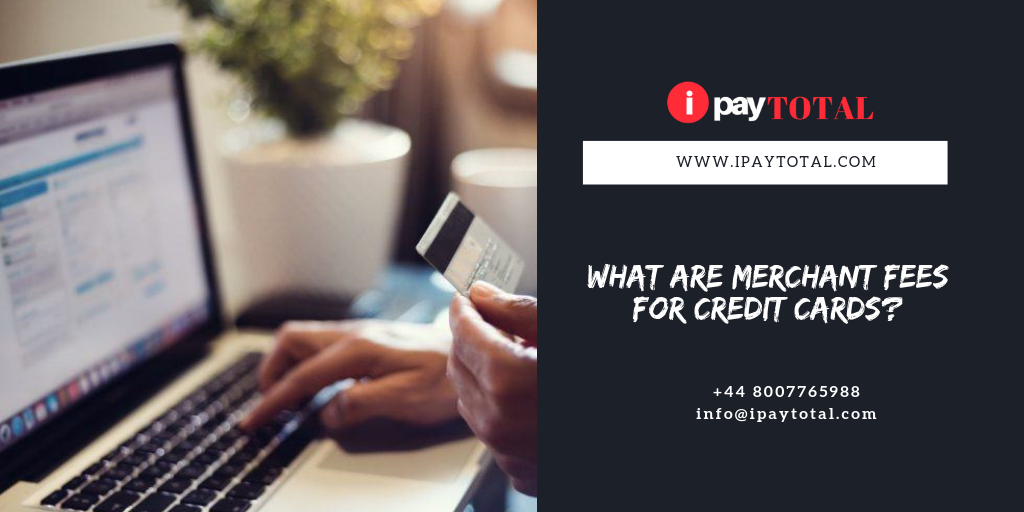 Understanding Merchant Fees is a Great Start
Small ecommerce site owners encounter a trouble understanding how much their merchant fees will cost them per month.
It's no wonder because of the range of pricing plans. According to experts, companies provide complicated pricing models, and most startups experience the hassle. One factor that increases the burden is the lack of accounting staff. While it can be expensive in the first place, it's best to spend more bucks on hiring a qualified professional.
Basic Information About Merchant Fees
The rate that online shops and other offline business owners pay to close a credit card sale includes markups and base costs.
When taken together, the costs are considered as the merchant discount. As the most important fee for you to understand, remember that it is the final rate that businesses pay to complete a credit card transaction.
Base Costs
How do base costs differ from markups? Well, ecommerce website owners cannot negotiate them. They can include assessment and interchange fees. No matter which credit card processing service provider you choose, base costs remain the same.
Interchange Fee
Usually paid back to the card issuing bank, the interchange fee is required when online shops or ecommerce websites accept a card payment. What's surprising is that American Express, Visa and Mastercard can charge clients with additional interchange costs.
Just like other expenses, interchange fees vary depending on whether clients make a purchase online, by phone, or swipe their cards in person. The type of card customers utilize is also a big factor.
These things are a few reasons why interchange fees published by credit card providers are long and complex. So, when you experience a hard time estimating how much you will pay for a monthly credit card transaction, you're not alone. Most businesses have the same experience.
Some examples of interchange fees are listed below:
Visa may charge a business approximately 1.51% of the sale. There are an additional 10 cents for cards that are swiped in brick-and-mortar shops.
Visa may require online stores to pay 1.65% with an additional 10 cents. This is especially true when you employ the Visa Infinite card or Visa Signature.
Mastercard may also require businesses to pay 1.90% for transactions for gas. Also, there's an additional 1.58% and 10 cents for auto rental or lodging purchase.
Assessment Fees
Unlike interchange fees, credit card service providers don't earn a significant sum of money from assessment expenses. There are four famous card networks such as Discover, American Express, Mastercard and Visa. They usually make their money from these interchange fees. Then, they charge the costs on every card transaction.
For Visa, it charges approximately 0.13% assessment fee for both credit and debit card transactions. In Mastercard, it requires ecommerce owners the same payment for $1,000 worth of purchase. For higher card transaction, 0.14% is what to expect.
Negotiating Markups
>Compared to base costs, markups allow business owners and other online shops to negotiate with their chosen credit card processing service provider. So, be sure to apply your negotiation skills to ensure a great outcome.
Pricing Models
When selecting the right merchant account provider, businesses have two pricing structures to choose. These are interchange plus and tiered pricing. In interchange-plus pricing model, a credit card company charges companies the interchange fee or assessment.
In tiered pricing, on the contrary, merchant account providers assign every transaction to costlier or more affordable tier levels. Sometimes, it is called as the worst type of arrangement for ecommerce owners.
How Much Merchant Fees for Credit Cards Should You Pay?
>Determining what you will pay per month for a merchant account can be a headache. But some factors can come into play, giving you a convenient experience. Here are some of the pointers you should weigh in mind:
What's the industry of your option?
Do you know that the industry where you run a business is a huge factor why your merchant fees are higher than you thought? Then, don't be surprised when you are required to pay a more significant sum of charges in the future.
How much do you sell per month?
Since merchant fees are charged per transaction, you will pay more charges for high sales. Despite that, the return of investment is higher than ever.
How you accept credit cards?
If you accept cards over the phone, online or in person, expect to pay various expenses.
>That's it! To cut costs from merchant fees, avoid cancellation fees, and require rate locks!