How many different styles of furniture units can you use to define your living room? There are a simple sofa and coffee table of course, but what if you want to go out of the box? What if you want your living room furniture to be different or I can say extraordinary? To be sure, every furniture unit in a unique style tells a different story.
The living room is a gathering place for family and friends with furniture units that are comfortable, inviting and stylish. But, defining perfect living room furniture is a challenge worth tackling. But, thankfully online shopping has made it so easy, you can browse thousands of items of every style to find just what you want. No matter what is your design taste or style. Bring home the drawing furniture units that make the most sense in your home.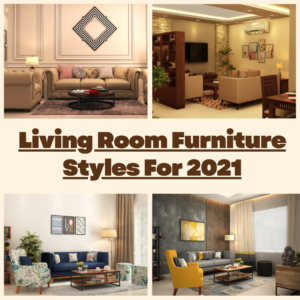 So, check out some of these beautiful living room styles, then will make you even more interested in choosing the apt living furniture –
To make your work easier, below I have mentioned a few styles for living furniture.
Take a look.
Traditional Style Of Living Room Furniture :~
Traditional style is truly steeped in sophistication and elegance. The concepts of traditional living room furniture are built from back in the 18th and 19th centuries. The furniture units in this style are finely crafted and gracefully finished wood-tone pieces.
The colours for traditional living furniture should be warm and rich. The floral influence is always welcomed, balanced with the cozy side. For dramatic effect, you can go for a blend of different bold colours. The perfect things to design this style of living room furniture, you can include items such as soft accent pillows, elegant fabric curtains, lavish sofa set and framed wall decoration pieces.
Contemporary Style Of Living Room Furniture :~
The contemporary style is often mistaken to be the same as the modern style, which is actually not. These are designs created presently, trending on this time and will still undergo changes according to desires and needs. Therefore, the contemporary style is flexible and ever-changing.
You can combine the modern, traditional or rustic style to design perfect contemporary living furniture. The basic concept of this style is an architecturally moulded and enhanced masterpiece borrowed from other styles. You can go for warm and dark colours to a lighter and darker approach to furniture units.
Modern Living Room Furniture Style :~
Many times we consider the modern style the same as the contemporary style. Modern design was invented in the 19th century and it is a simple yet profound design. Generally, This style is fixed while contemporary is ever-changing.
The modern style of living furniture still looks trendy and better nowadays. The key traits of this style are simple, uncluttered and combine every furniture unit with a minimalist sensibility. The colour palette for this style range wildly and bright as well as white colour works as a base. The best thing about white colour is that you can contrast it with almost everything. Well, you know that, a colour as dark as black can work nicely as a contrast colour.
Industrial Style Of Living Furniture :~
The key traits of the industrial style of living room furniture are its raw and unfinished look that stands proudly. For this style, you can go for furniture units which as exposed metal supporters, copper tone decor and muted shades of grey as well as brown. The white and brown colour can perfectly add a vintage motif and an earthy tone.
Rustic Style Of Living Furniture :~
The rustic style is a perfect choice to give a comfortable and homey look. The rich tones of wood and natural colours are the backbone of this style.
For this style, you can go for wooden sofas, cosy and colourful chairs, also you can add plants to liven up space.
Conclusion :
Every Living style defines its story through a splash of beautiful colours. So, The living furniture should be styled according to your taste and likings.
You can include living room furniture units such as sofa set, coffee tables, chairs, bookshelves and many more. Choose the style which truly justifies your taste and personality.