Fantasy sport is a new way to enjoy your favorite game. Especially, for cricket enthusiasts, it is a new form of obsession that is taking the sports world by storm. India being a cricket crazy nation the debut of daily fantasy cricket leagues is absolute bliss for the sports lovers. Apart from cricket, the realm of fantasy sports is also flooded with kabaddi, baseball, and football matches.
A fantasy cricket app allows you to showcase your game skills and knowledge. With every contest, you learn new strategies that help you gain a more firm understanding of the sport. And when your strategies work, you win matches and attractive cash prices. From here the real thrill of playing fantasy sports begins. Undoubtedly, fantasy sports enjoy huge popularity and love among sports lovers.
Here are some of the main reasons that make fantasy sports so much loved nowadays:
Nail Biting Matches: Fantasy matches provide you with an experience like real-life matches. They are action-packed and assure you complete entertainment. The nail-biting matches enable you to experience thrilling moments. You feel like you are playing every match with your team on the field. Plus, the scoring system in fantasy matches elevates your gaming experience.
Power to build your own team: This is one of the best features fantasy sports offer you. It provides you the freedom to select your own players so that you can enjoy watching your pro players win games. However, you need to worry about the on-field performance of the players you don't like. What matters to you is the performance of your chosen players. This is where you get the chance to utilize your sports skills, depending on which you can select your team with players having an appreciable performance track record.
Big Cash Prizes: Who doesn't want cash rewards? Fantasy sports provide you an effective platform to earn attractive cash prizes. It is the most productive way to utilize your time. In addition to providing you an opportunity to play your favorite sport, you get to win huge cash prizes. This accords you with a feeling of contentment.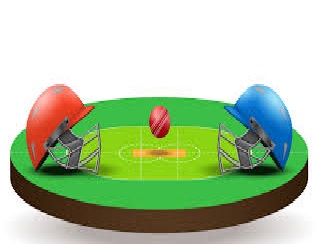 Doesn't this sound interesting? Of course, fantasy sport is a complete pack of entertainment. Moreover, it much easy to get started with it, just register with an online fantasy cricket app, select your favorite game, team, and get started to play the game. No matter where you are, you can play your best-loved game from anywhere. It is the coolest way to enjoy things you love to do and earn with it.
Every match you opt to play will determine your victory on several factors including your players, pitch, and strategies. As your game progresses, you will earn more points. Your knowledge of the real game will be most crucial to help you win the game.
So, put your knowledge to use and play fantasy sports to win cash prizes. To further earn big bonuses sent invites to your friends.
Keep playing and enjoying the thrill of the fantasy sports world!!