Coworking space in Gurgaon and elsewhere came as a huge relief for many people who were unable to work out of their respective offices due to various restrictions imposed by the government and local authorities in the wake of the recent pandemic. Apart from this, Coworking spaces are also the primary choice for several tech companies and new startups. In the post-pandemic world, there are many emerging trends within the Coworking space, particularly in India. Let us explore these trends to understand how the industry is poised for the future. 
Adoption of the M&A route for consolidation
India has already seen some acquisitions in the recent past in the shared office space and office for rent ecosystem, with more expected to follow suit. City-specific and smaller players in the space will either be acquired or become a target of fresh entrants into the business or existing players looking to strengthen their market presence in a given segment. New entrants into the space are likely to focus on multi-city operators while those with a national presence can be targeted by overseas players. In the global context, the business environment under the Modi government is seen as conducive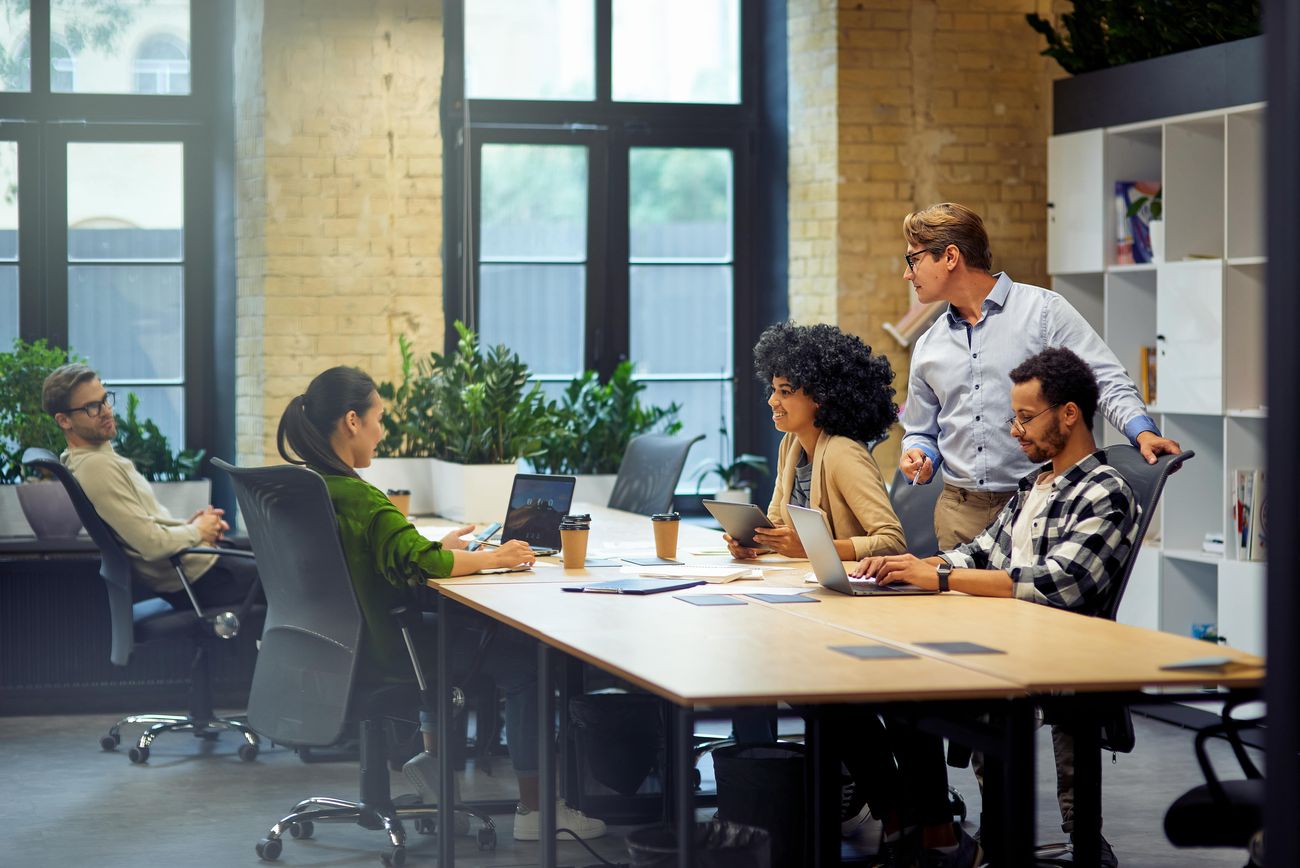 Large enterprises may increase their share
Large companies are likely to embrace the growing trend in Coworking spaces to accommodate their permanent as well as flexible workspace requirements. Larger corporates look at Coworking spaces as fully managed spaces for their long-term needs but they also need access to the shared amenities and the buzzing environment that is available in Coworking spaces in Gurgaon and elsewhere. With the demand/supply trend moving towards larger companies, grade A inventory is likely to become scarce and building and product quality will gain prominence.
Niche spaces will see a demand spurt
While the single unit Coworking spaces will be focused on survival in an industry that is rapidly changing, Coworking spaces focused on specific niches will emerge for categories like chefs, women entrepreneurs, wellness professionals, etc. Access to a variety of workshops and events focusing on entrepreneurship and wellness is already being offered by many Coworking spaces. However, many independent spaces and niches will emerge in the coming days. This will give rise to a parallel stream of Coworking spaces focused on small businesses, freelancers, and solopreneurs, and the large-scale Coworking spaces and shared office space will increasingly trend towards enterprises and startups. 
Hospitality and customer focus
A major reason for the sustained growth of Coworking space in Gurgaon (India) is because customers are unhappy working out of dingy old office spaces. Workspace is not just the space and should cater to different work styles. A workspace should inspire and have spaces to socialize, focus and most importantly, provide the desired experience.
Shift to smaller cities
We are already seeing Coworking spaces shifting to smaller cities aka Tier II and Tier III cities like Hyderabad, Indore, Ahmadabad, Jaipur, Pune, Surat, Udaipur, Rajkot, Kochi, and other cities boosting the startup ecosystem. Those who come into the startup ecosystem early on will gain an advantage in these tier II and tier III cities. But, this transition into smaller cities will only account for a fraction of the Coworking market even over the next five years.
Margins may continue to be under pressure
Coworking in India is still in its nascent state. The rapid growth seen presently is because everyone wants to experiment and learn how it works compared to traditional office space. Absence of many of the administrative hassles in setting up offices and the flexibility that Coworking spaces offer will be the prime movers for enterprises of varying sizes. The average annual occupancy will determine the success of Coworking spaces and we are seeing reasonable improvement on this count. Other challenges include recurring operational costs every month, bigger players challenging the smaller players and above all, the churn of members in the Coworking space. In turn, these challenges make it hard to predict the future of Coworking spaces in India. 
The real estate market is still recovering in the post-pandemic phase
Although the Indian real estate markets are still in the recovery phase after the slow-down caused by the pandemic, share office space and office for rent are continuing to grow and over the next few years, it is projected to occupy about 20% of all office spaces.