Our skin needs a little looking after every day to feel young and radiant. A proper skincare routine is a must for every skin type. And when it comes to the skincare community, some love exfoliating, and some are always sceptical about it. But the truth is, it is an essential part of a complete skincare routine! Earlier, face scrubs made with nanoparticles of apricots and walnuts were popular among us. These are still available in the market under the physical exfoliation category.
Another method is chemical exfoliation using AHA and BHA acids. Using any of these as per the skin type with a sulphate free cleanser, toner and anti acne cream give clean and clear skin! Let us learn more about these exfoliating acids and their benefits as a part of our regular skincare routine.
Skin exfoliation using mild acids is one of the most popular ways of sloughing off dead skins cells.
Uses of AHA and BHA Chemical Exfoliators
● AHA (Alpha Hydroxy Acid) is suitable for dry skin and works wonders on acne scars and spots on the surface-level skin.
● BHA (Beta Hydroxy Acid) is ideal for oily skin and works perfectly on the acne-prone epidermis.
● AHA exfoliators are plant-based as they contain natural substances like milk, grapes, sugar canes or almonds. This acid urges our skin's natural and periodical shedding process by unbinding the cells from one another.
● BHA exfoliators penetrate deep into the skin and help in dissolving the mixture of dead skin cells and sebum, which is the root cause of acne. The antibacterial and anti-inflammatory properties of this acid help clear whiteheads, blackheads and acne. The effect of BHA increases when used with complementing anti acne cream.
● For those who have dry skin, pigmentation and acne, a mixture of AHA and BHA will work. Yes, it is the best option to get the desired results.
Benefits of Using AHA and BHA In Skincare
There are several benefits of using AHAs and BHAs as an exfoliator in the daily skincare routine. One must do the market analysis carefully to choose the best products based on these acids. While it is quite convenient to find an anti acne cream online, one must be cautious about choosing acid-based products.
The benefits of these acids are far-reaching and compound, as one keeps observing an improvement in her skin luster and glow. The major advantages include brighter complexion, discolouration of scars and acne spots, prevention of uneven skin texture, and acne breakout. One can get radiant and glowing skin in a matter of a few weeks. Use the perfect AHA or BHA product with an anti acne cream to get youthful-looking skin.
The Perfect Skincare Routine Using AHA and BHA
The perfect skincare routine is still a mystery to many who are not much into makeup and other beauty products. However, with AHA and BHA acids, following a skincare regime can become an easy-breezy task!
● Use a mild sulphate and paraben-free cleanser to remove all the dirt and oil from the skin. Wash the face and pat dry.
● Dab a cotton ball in rose water or any other preferred natural toner and wipe the face.
● Take a few drops of AHA or BHA serum and apply evenly all over the face. Wait for a few minutes to let the skin absorb it.
● Use a mild anti acne cream or a night cream and apply a thin layer of it.
And it is done! It takes only a few minutes to follow up the proper skincare routine regularly to maintain healthy skin. Do not sleep with makeup on and all the dirt and pollution. Invest in the best products available in the market.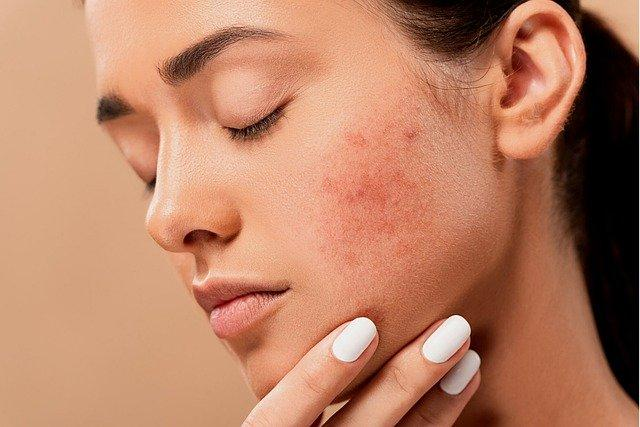 People with acne-prone skin must be cautious with their choice of skincare products.
Do's and Don'ts While Using Chemical Exfoliators
Although it is quite safe and easy to use AHA and BHA acids as an exfoliator, one must be careful with the choice of other products. Use mild cleansers and a soothing anti acne cream to get the best results! Do not use a Vitamin C serum or any other product with a high consistency of the same.
Since Vitamin C also helps in exfoliating the skin, there can be harsh and harmful effects of applying it with AHA or BHA. The quality of skin care products depends upon the brand. Therefore, one must always choose the best one to get the desired results. After all, a little investment for glowing skin is worth the money!
AHA and BHA acids are becoming highly popular, given their effects are visible. One can either opt for an exfoliation treatment in a skin clinic or use these acid-based products with the best anti acne cream. Always opt for a reliable and well-known beauty brand to buy these products. Using harsh chemicals on facial skin can cause more irritation and acne. And most importantly, do not miss out on regular skincare!