Love Sports? But got injured?
No worries! Forget it!
Your injury can't stop you from playing!!
In this article, we help you to recover from your sports injury.
Any suggestions on how you can recover from injury? If yes, comment down below. It will help others to recover.
You must be injured while playing like the back, wrist, elbow, hips, neck, ankles, shoulders, and knees.
FOR EXAMPLE : He had been undergoing physiotherapy for a muscle problem.
SPORTS PHYSIOTHERAPY?
Unlike other physiotherapists, sports physiotherapy have specific knowledge related to sports, aid in treating the injuries and provide safety measures. Whether you're a professional athlete or weekend player, they will help you to recover quicker and better!
And the doctor who does this is a PHYSIOTHERAPIST.
Physiotherapists are specialized in the management of the problem beginning with joints, ligaments, muscles and bones. Their clinics are well-resourced with all up-to-date equipment. They do offer services such as massage therapy, pain management, acupuncture, physiotherapy, laser therapy. Premium services make patients more active and they live healthier. They use high-end testing and estimation tools as they are committed to their words to stay aware of new research in the field.
How Vital Physio helps to recover from injury
1. MAKE A MOVE
The first step is to get immediate medical treatment. If you feel pain while playing don't keep on playing rather move to the physio center or if you have been injured- you can immediately do what you need to do exactly after injury.
Treatment for sports injuries will depend entirely on the specifics of the injury, of your body. For instance, if you experienced a serious injury such as a broken bone, go to the emergency department right away.
If it's a minor injury then a good step is to: Protect, Rest, Ice, Compression, Elevation.
● Protect the injury as best you can.
● Take rest, don't keep exercising or playing.
● Ice is a simple effective way to cure
● Compression, can reduce swelling
● Elevation, reduce inflammation and pain.
2. GIVE EAR TO YOUR PAIN
You can manage some injuries by yourself, but don't be too stubborn. You must know the difference between being hurt and suffering an injury.
We are here for your help to return sooner or to start your regular activities afresh. Talk to us about what you are facing, and how to attain it.
To cite an Example,
You can ask us if you want to get back to playing football in the next 6 months. Do you think is it doable?
Our therapist can help you to achieve your goals by initially taking small steps to recover from it. They also help you to make a process for reaching them. Let's say they ask you to do exercise, stretching.
But, in general you need to be more careful!
3. FORBID PLAYING
If you keep playing even after injury, it comes to your future health. Vital Physio advice is to go a long way towards avoiding future problems and achieve a faster recovery.
After injury if you immediately proceed to physio centre, the form of therapy helps your movement patterns, corrects muscular imbalances, and increases mobility. We also suggest some exercises used in physiotherapy to boost functional fitness. Furthermore, strengthen your core and back muscles, keep your joints flexible.
As a result, you'll perform better at your sport.
Example ??
If our physiotherapist suggests rest, you should do so and avoid exerting yourself. If we suggest exercise, you should stick to this and keep in mind, do not exceed your means of activity. You should attend appointments and complete the full course. Take your treatment seriously and be disciplined so your recovery plan will speed up.
We expect you people won't deny further your injury and visit the physiotherapy Clinic.
4. GETTING DIAGNOSED BY PHYSIO
When it comes to sports injury physiotherapy treatment, all factors concerning you are in account- the sport you play, the way you move, lifestyle factors or anything else that could influence the injury. The more information you can bring to your healthcare, the more help we will be able to give you. So you have to consider it, other factors too outside the sports that you might do.
Sports therapy utilizes different advanced procedures including manual therapy, electrotherapy, needle therapy, ultrasound to keep you fit.
Our premium services make our patients more active and they live healthier. We utilize high-end testing and estimation tools and our physiotherapists are committed to staying aware of new research in the field. Whether you want a lower back massage, or you need a full medical assessment, we will help. Our valuable patients get benefits from experts, and specialists, the overall performance and prevent injury.
And remember, the goal of recovery is not just to get back on the field, but to help you avoid future injuries of the same kind-and other kinds-upon your return.
Look through following,
5. TO BE MINDFUL YOUR RECOVERY
During recovery, it is foremost not to do anything that might slow your healing or make the injury worse. You need to rest your injured part of your body and avoid returning to smooth running too quickly. Our therapists will guide you low-impact exercises that will help you to stay in shape without putting stress on your injury.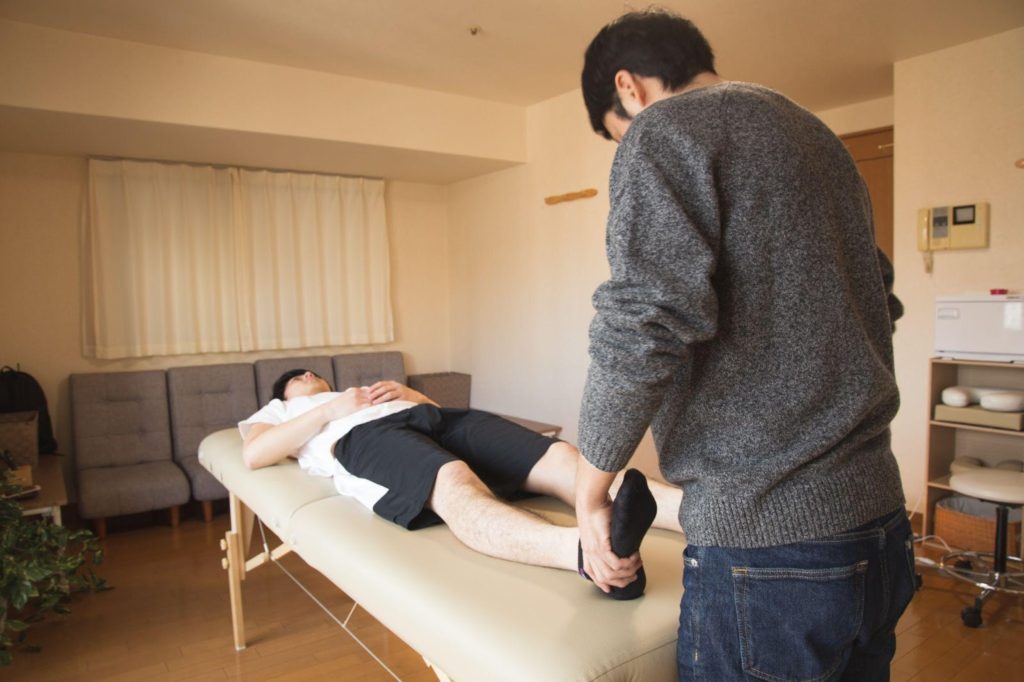 Example ??
If you're a runner and have a fracture in your foot, we recommend you take appropriate rest. Contact Vital Physio, grow better!
Good luck with your recovery,
Benefits compromise-
● Injury Prevention
● Promotes Relaxation
● Injury Treatment
● Flexibility
GET RID OF THE PAIN ! HEAL EASILY ! GET THE STRAIGHT POSTURE AGAIN ! Expecting this objective is making some sense in your mind!