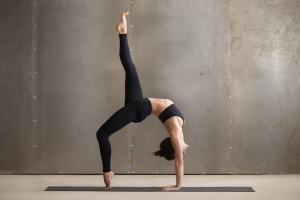 Yoga classes in Gurgaon follow 8 key principles to study and practice yoga that helps in profound learning for both amateurs and professionals. To know more about these best techniques you need to go through the following article.
Yoga is the study of the mind and body whose ultimate objective is to attain liberation. Therefore, it is important that you must study and practice yoga through the best techniques. Whether it is a yoga school or yoga studio, everybody follows the same techniques to ensure deeper study and hardcore practice of yoga.
For an amateur, these best techniques will form the base of the training and for a veteran it will help them deepen their study and practice of yoga. The techniques used in yoga are knowns as key principles of yoga. The yoga classes in Gurgaon follow these 8 key principles to study and practice yoga:
Breathing pattern
The basic way to learn yoga is to correct the breathing pattern which is often the first and the most important thing taught during the yoga session. It is believed that breathing in the correct manner brings your mind and body together. The deeper you will breathe the deeper will be the inflow of positivity towards your practice.
Open to explore
Dedicating yourself to yoga guides helps you to understand each asana and pranayama etc. Practicing these yoga exercises eventually leads to self-exploration. It gives you an opportunity to open up your mind and body and help you discover your strengths and weakness to reach heights.
Be comfortable on the floor
While performing any yoga poses in a sitting position, make sure that you are sitting comfortably on the ground. If you aren't comfortable, it is suggested that you adjust yourself accordingly or else you may end up injuring yourself.
Check your posture
While studying and practicing yoga, you must give special attention to the body postures. It is crucial that you keep your back, shoulders, and buttocks aligned to achieve the right posture. Make sure that every posture you practice makes you feel confident, positive and comfortable about self.
Try modification in poses
Yoga teacher training in Delhi isn't confined to the basic yoga postures. The yoga teachers understand that modifying the poses as per the requirement of the class is a necessity. It can either be because of severe pain while performing the pose or some previous medical condition etc. so that it may not affect adversely. Besides, one can also modify the pose to increase its difficulty level.
Allow the connection between the mind and body
When you practice yoga poses or pranayama you can experience the energy flowing in your body. This energy helps you realize that the only competition you have is yourself and no one else. Yoga is never a competition but yes, practicing it correctly can help you achieve what you want. Therefore, it is significant to develop a connection between your mind and body to achieve salvation.
Breathe out your worries
The worries in the mind are reflected in your body postures while practicing yoga. While performing yoga poses make sure that you breathe in and breathe out heavily. Breathing heavily will make your heart pump more blood and oxygen to the brain which eventually releases the stress in the brain.
Value the power of meditation
Meditation doesn't necessarily mean sitting in a pose with closed eyes for long and chanting mantras. As per yoga sutras, anything that keeps you relaxed and contemplative is meditation. This may also mean sitting in a car, garden, terrace or while lying on the bed, etc. the aim is to focus inward and relax
If you are thinking about practicing yoga you can use the above mentioned 8 key principles. For proper guidance and professional help, you may also join yoga classes in Gurgaon. If you are already a professional, you must understand the importance of these key principles for profound yoga learning which will be helpful to you during the yoga certification course.