As people age, their need for medical attention increases too. Many times, a lot of patients go through multiple medical conditions; they see numerous doctors simultaneously and take various medications at once.
Some people are extremely blessed to have family members and a reliable healthcare system that takes care of every need effectively. But not everyone gets equal experience. This is because some healthcare systems are more convoluted and complex. And this means the patient requires a Professional Case Management team. who can take care of complex things that the patient may be incapable of taking care of.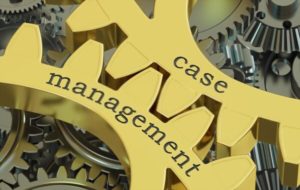 Who are professional case managers, and what do they do?
Case managers are trained individuals who work with patients that have complex needs. Their job is to help the patients understand the diagnoses in simple terms, offer the answer to the patient's question, and monitor the set treatment plan.
Apart from caring on a medical level, case managers can also act as patient advocates. They coordinate the care and ensure that the patients receive the best possible outcomes from the treatment.
The need for case management intervention may vary between the employer and settings. Most of the time, people who need a case management team have high-cost healthcare conditions, such as:
Cancer
Heart disease
Complex diabetic form
High-risk pregnancies
Organ transplant, etc.
Case management can also help people with an increasing number of complications, a history of numerous hospital admissions as well as emergency room visits. And that means patients with:
Visual/hearing deficit
Language barriers
From the homeless population
Mental health disorders or cognitive impairment can also benefit.
When case management is used relevantly for a patient, the outcomes improve, the patient receives satisfaction, and the care is safe and cost-effective.
Can the elderly benefit from the case management team?
Aging can bring both negative and positive changes in one's life. Even though wisdom, a newer perspective, family blessings can be coped with, it is hard to cope with the challenges. Even though families offer extensive care to the loved one, the need for held tends to increase. And in such cases, the Professional Case Management team can prove helpful.
So, here is a list of scenarios that may require professional case management intervention:
The older adult has limited or no support from the family.
The older adult's family is ready to help but has no idea of the best ways to do so.
The older adult has various or complicated health issues followed by financial, legal, or psychological issues.
The current living situation can prove risky to older adults.
Family members aren't ready to provide constant care to the person.
Family members don't have proper knowledge about medical conditions, needs, etc.
Family members have no idea which solution is best for the older adult.
The older adult wants to change him/herself to care providers.
The older adult doesn't have proper knowledge of medical, financial, legal, or housing situation
The older adult has dementia or Alzheimer's and needs help with coping.
The family of the older adult wants to know about long-term options.
How can the professional case management team help the elderly? 
The professional case management team is proficient in offering overall needs, such as:
Performing a comprehensive evaluation and creating an individualized care plan
Coordinating medical care and escorting for a medical appointment
Long-term caring plans
Home safety evaluation, in-house care, meal service, and housekeeping needs.
Over to you
Not everyone can assist patients with medical problems. That is why the Professional Case Management team comes in to picture. These individuals are highly educated and may hold an advanced degree in social work, gerontology, or nursing, meaning they know the ins and outs of taking care of the patient's every need.
So, if you think of someone who can benefit from Case Management Hawaii, then make sure to connect them with professionals like Maile Case Management.
We hope our blog proved to be an insightful read.