Modern buildings comprise increasingly sophisticated and complex water systems. However, increased complexity and sophistication he WHO or World Health brings with it risks to safety and health that must also be understood and properly managed. It's time to convene an expert, professional oversight group to look at the potential introduction of a comprehensive WSP or Water Safety Plan for large buildings.
Nowadays, resource efficient building designs frequently incorporate water reuse systems like rainwater harvesting, blackwater and greywater, alongside regular drinking water provision. Cold and hot water distribution systems must be designed to operate safely as well as hygienically with a range of demands placed upon them. Hot water temperature must be regulated to control bacteria growth and also to avoid potential scalding. We also need to plan for changing demands on water systems through a building's lifetime, particularly during periods of maintenance or while partially occupied.
Taken together, all these water related dangers such as bacterial and chemical contamination, scalding and over-pressure can lead to risks to the people living in the building. Thus, designers should understand and assess water dangers and hazards holistically, to develop effective and efficient control measures.
Sharing documentation and information is one way we could greatly improve control. Designers would benefit from documentation, which could also be passed through from the installer to the manager and operator of the building. It would guarantee that risks are adequately considered and communicated from design, commissioning, installation through to operation. This 'chain of responsibility' would help ensure that systems are operated and maintained in the exact manner that the designer envisioned and that all those risks are appropriately controlled.
Today, WSPs or Water Safety Plans are considered the most efficient means of maintaining a safe supply of drinking water. Their use should guarantee that water is totally safe for human consumption and that it meets all the regulatory water health standards. There is comprehensive guidance available online and offline for developing WSPs or Water Safety Plans for municipal water systems, for instance the Water Safety Portal. These municipal WSP principles could perhaps be adapted for large buildings.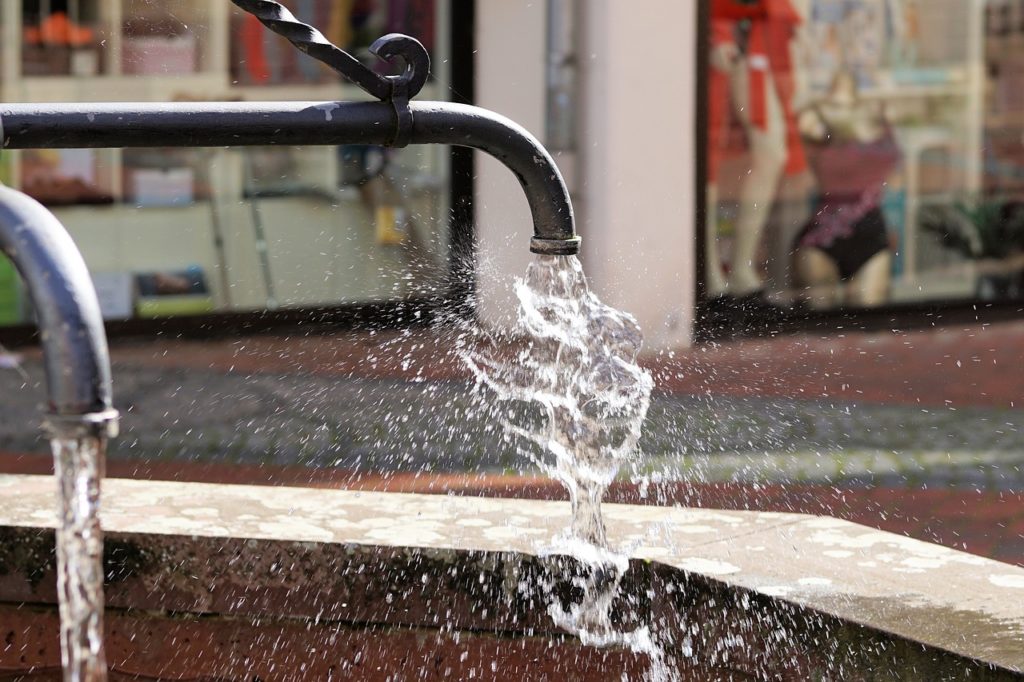 Initial feedback on the usage of WSPs or Water Safety Plans from a joint conference of the BSI or the British Standards Institution and Water Management Society suggests support for the use of risk assessments as well as management guidance together with a series of very simple templates. This could provide an immediate basis for a WSP for large buildings, which could be passed on through the 'chain of responsibility' and utilised to understand the risks inherent with water systems.
There is a need to create an industry expert group to review the need and feasibility to introducing a WSP or Water Safety Plan approach for water systems in large buildings. This could include members from the RSPH or the Royal Society of Public Health, the WMSCIBSE or the Water Management Society Chartered Institution of Building Services Engineers, the IHEEM or the Institute of Healthcare Engineering and Estate Management, the SoPHE or the Society of Public Health Engineers, the CIPHE or the Chartered Institute of Plumbing and Heating Engineering, WaterSafe, together with representatives from the water industry and other interested parties. It should also be a requirement that the person responsible for the water management of the building goes through a thorough water safety training in order to ensure the role will be fulfilled by a competent person.
The aforementioned expert group would need to review the dangers and hazards facing large buildings' water systems and assess whether they are properly controlled under current regulations and industry best practices. They would review how existing industry guidance can be adapted for use in large buildings and consult with building managers or owners, the water industry, regulators and all other interested parties on the value of undertaking a WSP or Water Safety Plan for large buildings. Ultimately, the expert group could outline a business plan to create a WSP resource for the industry.