The family kitchen has gone through a significant transformation during the past few years. It is no longer just a room where we prepare food. As we on average spend 5-6 hours a week preparing meals in the kitchen, no wonder why this room slowly became a center of the home in many families. Families have started using it for eating, socializing, relaxing and even working.
The reason behind this could be the greater speed of living and a higher number of daily obligations for the family members. Consequently, family members want to use that precious time to be together before they move on with their personal stuff. It is also much easier for the parents to cook meals while simultaneously keeping an eye on the kids playing in the kitchen.
Of course, every kitchen design depends on your family's needs, growing together with your family. You should include some factors and items to ensure optimum use of space in it.
1. Add an island and seating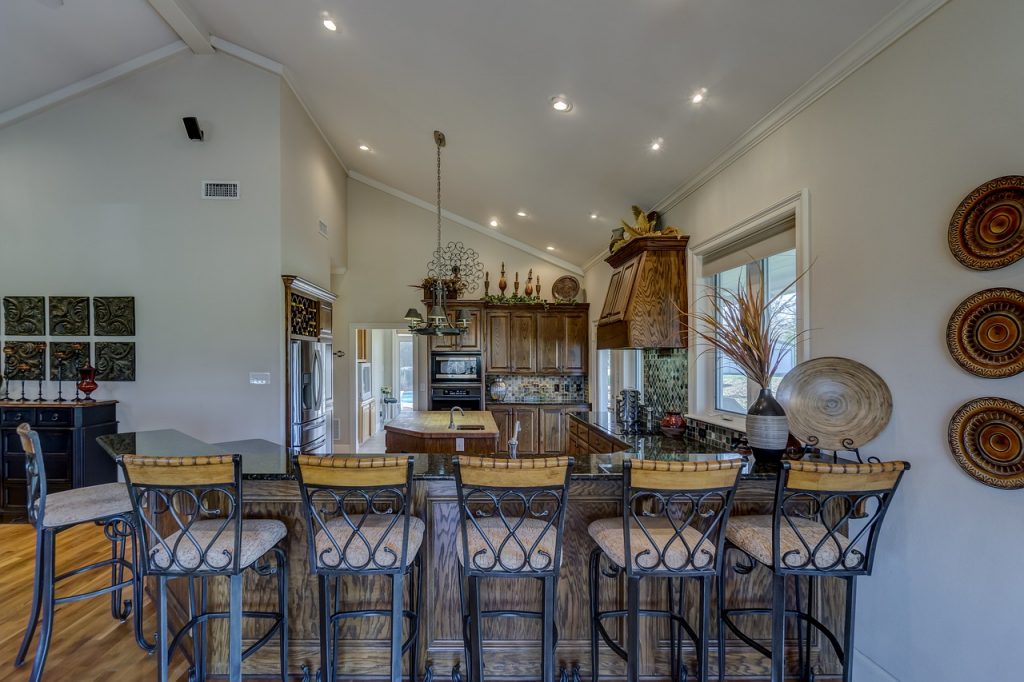 If the entire family is using the kitchen, then a kitchen island and seating are a must. A kitchen island is a perfect spot for the whole family to gather while preparing the meal or to chat while eating. The same idea goes with a coffee counter or a breakfast nook – depending on what you prefer or what space allows.
Adequate seating not only does allow the family to sit comfortably but it also ensures a good flow in the room. Having your family members stand around will just cause traffic issues, so it's better if they have designated seating.
2. Various counter heights
In case you're getting new kitchen cabinets and countertops or remodeling the old ones, have in mind all family members. Varying countertop sizes are necessary because they can be of use even when the youngest family members grow up.
Lowered countertops can later be used as a space for baking since they give more leverage for rolling out the dough. They can also serve as seating areas later on.
3. Safety above all
The more people are in the kitchen, the higher is the chance of something bad happening.
In case you have a toddler, you'll have to mind the lower cabinets and drawers, sharp corners and even objects that could attract the toddler's attention. Knives, cleaning supplies and small appliances should be out of the toddler's reach or in cabinets with a lock. Any unused electrical appliances need to be covered.
It's also best to look for appliances equipped with child lockout settings and get a stove guard that forms a barrier in front of the burners. Consider induction cooking, where the heat is not generated unless there's a pot on the burner. Only the pot gets hot, meaning the burner is cool the moment you move the pot away.
Materials are also important. Smooth tile floors with a high sheen and honed natural stone can get very slippery when they get wet. You should opt for a bit of texture, for example, cork or vinyl, which are both resilient materials. If you want additional protection that will also break the pattern, put a safety foam mat that won't move even on greasy surfaces. This type of mat is practical for the whole family because the beveled edges which reduce trips to a minimum.
Next, the corners on the countertops should be round. If you have counter heights that are short enough for a small child, it will prevent the child to climb when they want to reach something. Regarding areas where a stool for the child isn't always necessary, like a sink, get a stool that can be built into the cabinetry. You will be able to fold it back so that it doesn't get in the way.
4. The style of the kitchen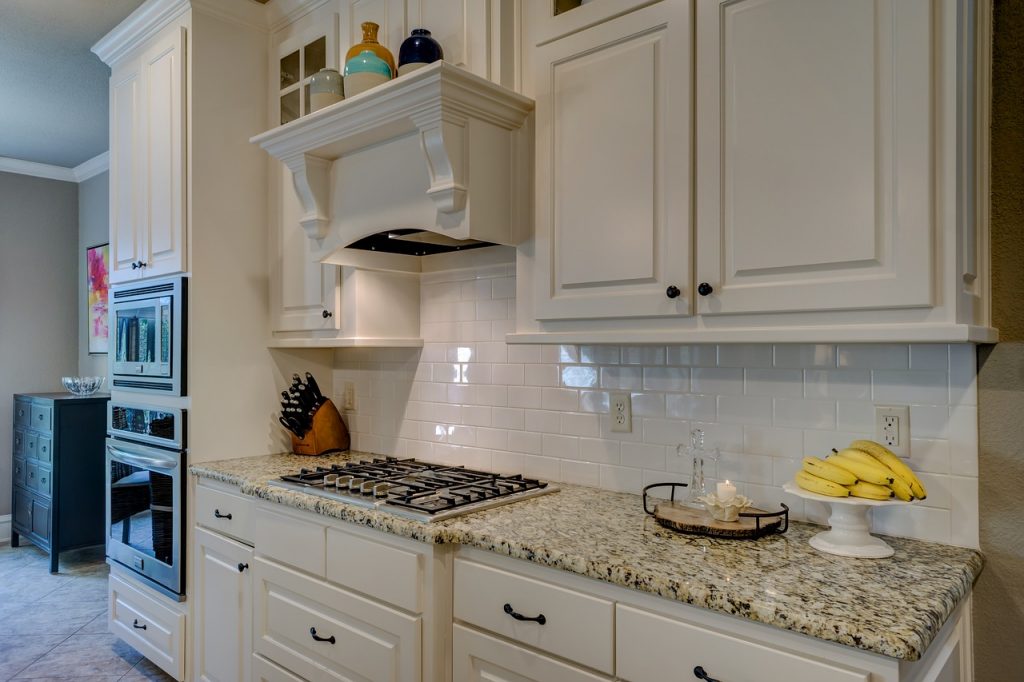 You don't have to sacrifice your kitchen style if you want everybody to enjoy it. If you use accessories and pops of color that you prefer, you will be able to reflect your taste in the room. When choosing new kitchen colors, consider involving your kids. They will feel like that's their space as well and will be more prone to spend time in it with you.
Color can be the connecting thread between a family-friendly and a fashionable kitchen. No need to use all the colors of the rainbow to make your kids like the kitchen. It will suffice to stick to one color that will pop, for example, red barstools or yellow kitchen utensils. You can also get your kids a few items, like a spoon, apron or a mixing bowl in their favorite color. It won't be too much but your kids will appreciate your effort.
5. Come up with an organization system
You need to prevent clutter from appearing, which can sometimes be hard with so many family members going through the kitchen and using it. A good start would be to add labels to cabinet shelves and to assign tasks to family members. Each family member could have their colored storage in the fridge so it would be easier to know which food belongs to whom.
If you think notes are very useful in a kitchen, consider adding a chalkboard or making a chalkboard wall on your own. A chalkboard is a great way to keep notes and update them whenever necessary but you can also use it for other purposes. You can start the day by writing a nice quote or a saying on it or even writing a cute message for your partner or any of the family members who needs support or extra love on a specific day. Alternatively, you can use the chalkboard for games like naughts and crosses during the dinnertime.
6. Cleanliness issues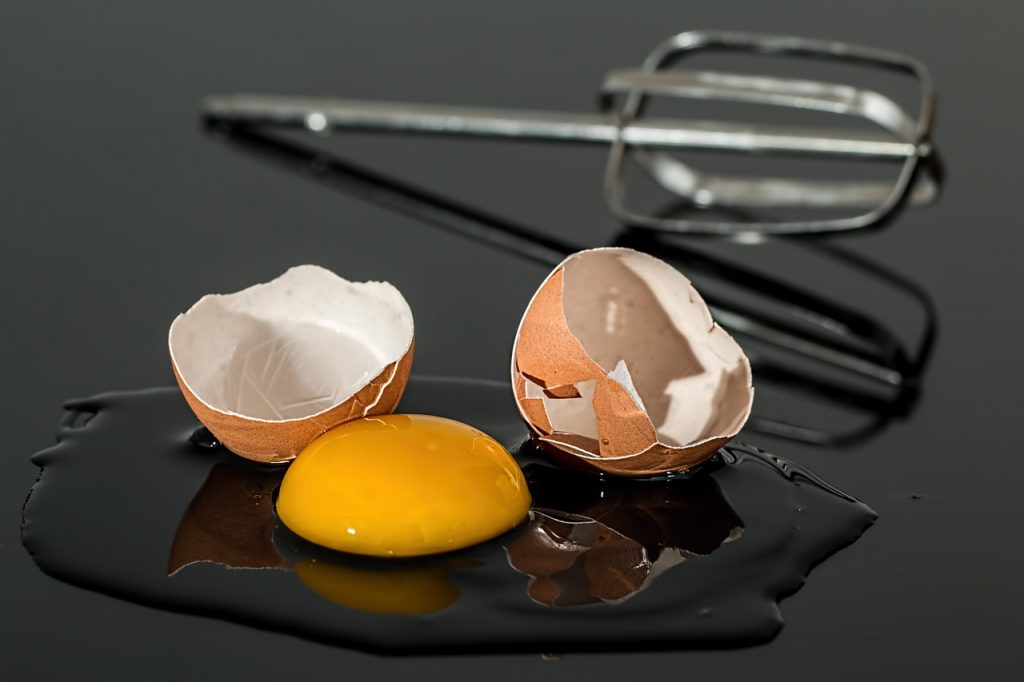 The cleanliness level will largely depend on the choices you make when it comes to materials. For example, stainless steel may look elegant and sleek, but it will be a nightmare to keep it clean if many hands are touching it, especially little ones.
Shiny silver appliances are not a good solution for a family with small kids, either. Black or faux stainless is a safer choice. Natural stones like marble or granite stain very easily, so they are not practical for big families. Counters made of quartz or solid surface are the safest bet, while the finishes should not be too shiny. In case the cabinets have a glossy sheen, it will show everything, forcing you to scrub more often. A semi-gloss is the simpler option because it has a more muted look and saves you time when scrubbing.
7. A broken-plan layout
An open-plan kitchen is a common choice for families but they come with certain issues. In case you throw a dinner party, where will you hide your pots and pans used for cooking if you have an open-space kitchen?
A broken-plan kitchen includes a few freestanding shelf units or a raised breakfast bar. You should install them in the place where the wall should or used to be. It's better to create different zones in the kitchen island by using contrasting materials. They will represent transitions from the food-preparation area to the dining area. Moveable sideboards with wine glasses and TV stands allow you to watch your favorite TV show and then to simply move the sideboard when you don't need it anymore.
Final words
A family-friendly kitchen can give out the warmth but it also needs to be a practical and safe place for all the family members. Creating that kind of space will take time, so don't rush the process.