Aluminum windows are an ideal choice for your home both in terms of budget and beauty. They are not only used in residential complexes but also in commercial buildings. Aluminum Windows are quite popular because they come with a lot of advantages over the traditional windows made of timber or PVC. They are the modern 21st century choice with upgraded levels of security and insulation or aesthetics.
Some of the tips before purchasing aluminum windows 
Seek For Price Quotations
Before you choose a supplier, it is very important to find out quotations from multiple suppliers and sellers. Most of them sell at a huge profit margin and thus the price offered by each varies to a great extent. While purchasing aluminum windows it is important to ensure its quality and that it fits your budget well. Thus, not sticking to only one seller and getting as many quotations as possible is a wise decision.
Consider The Quality of The Finish
Aluminum has different types of finish depending on the quality of the metal.  Good quality aluminum has a smooth and consistent finish, whereas the cheap ones might have to pit here and there. A high quality and corrosion free finish are only attained by refining the die after every extrusion run.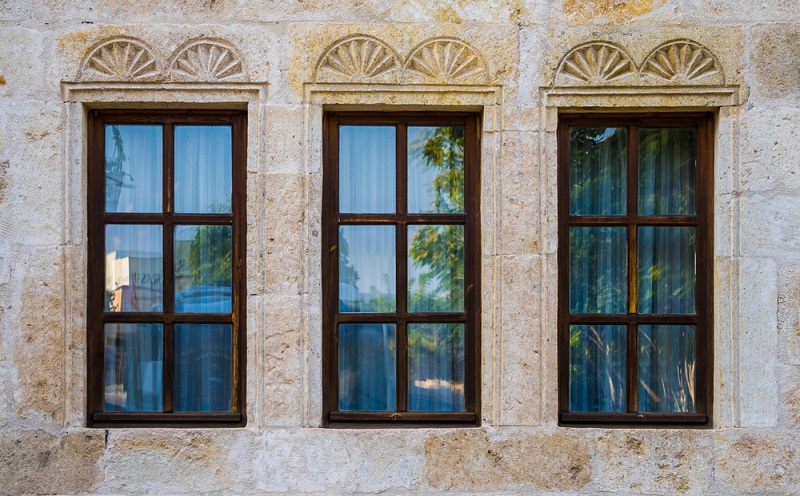 Ensures Security
Aluminum windows have their own way of dealing with security breaches. They offer a different degree of security. Thus, while installing aluminum windows one should be aware of the kind of security they expect from the window. The security provision can be installed as per the choice of the clients.
Quality Of Manufacture
Sometimes, aluminum windows are made using 2 different materials – timber internally and aluminum externally. The right combination of these two compositions not only strengthens the quality and the build of the window but also offers greater durability. Thus, windows can be made using different materials but a lot of it depends on the right combination used.
Advantages Of Aluminum Windows 
Budget-Friendly And Easy To Maintain
Aluminum is one of the cheapest materials available. Being strong and durable, aluminum windows can easily last for a longer period. Also, since aluminum is weather resistant and free from corrosion, aluminum windows can be maintained without much effort. You only need to wipe them occasionally with a clean dry cloth to retain their look.
An Elegant Look
Aluminum windows are quite attractive as they are sleek in design and offer a better outdoor view. They easily define the way your house looks and enhances it by adding a dash of elegance. The sleek design enables the window to install a bigger glass, as a result, the windows have a wider screen. Not only do they look elegant but also lighten and brighten your interior space with natural light.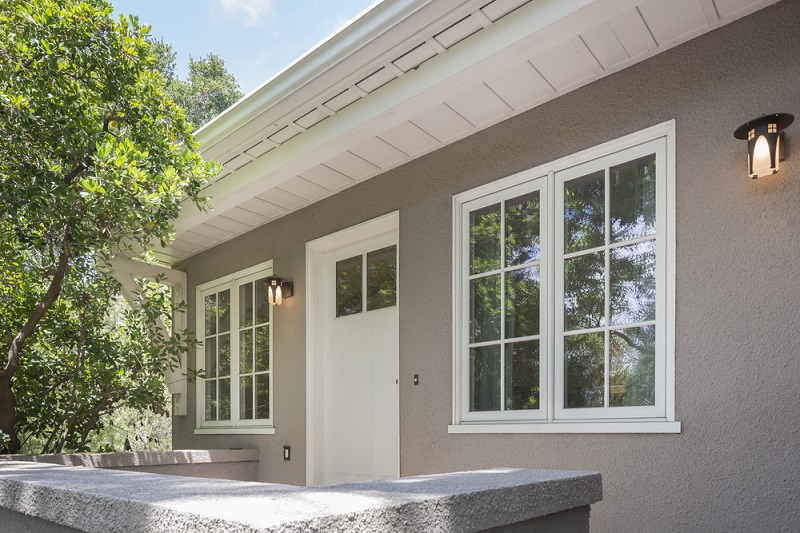 Resilient Towards Rust
Aluminum is highly resistant towards corrosion when applied a marine finish. Therefore, it is suitable to be used even in the harsh climate and coastal areas. Aluminum windows are a perfect solution if you are looking for environment resistant windows. In addition, aluminum is an eco-friendly material can be easily recycled. You can melt it down and mold it into different shapes for different purposes.
The type of material used for aluminum windows is super light when compared to the other materials available in the market. These windows do not put much load on the walls. Hence, aluminum is an extremely reliable material and a wise long-term investment. Installing aluminum windows are a decent way to enhance and upgrade the appeal and security of your home.