Experiences have always mattered more than possessions and while a person may owe the most opulent things, they may have never truly experienced luxury living. One of the ways an individual may immerse themself in lavish surroundings is by renting a villa in Dubai. From gorgeous interiors to personalized services, villas in affluent neighborhoods offer an escape into a world where extravagance isn't constrained. Dubai is known for its grandeur which is why it is among the most popular places to experience luxury living. Every villa rental in the city is adorned with a quality unique to only them. With this blog post, Rent It Online will enter the sphere of high-end villa rentals that let you experience opulence in its truest form.
Emirates Hills is often referred to as the "Beverly Hills of Dubai," and for good reason. This elite neighborhood is a haven for people looking for a serene lifestyle in a sophisticated and refined villa rental. The villas here are accompanied by lush gardens, a private pool, and elegant outdoor living spaces. The interior is a work of art, with exquisite marble accents, dazzling chandeliers, and custom-made furnishings that all come together to exude an aura of eternal grandeur.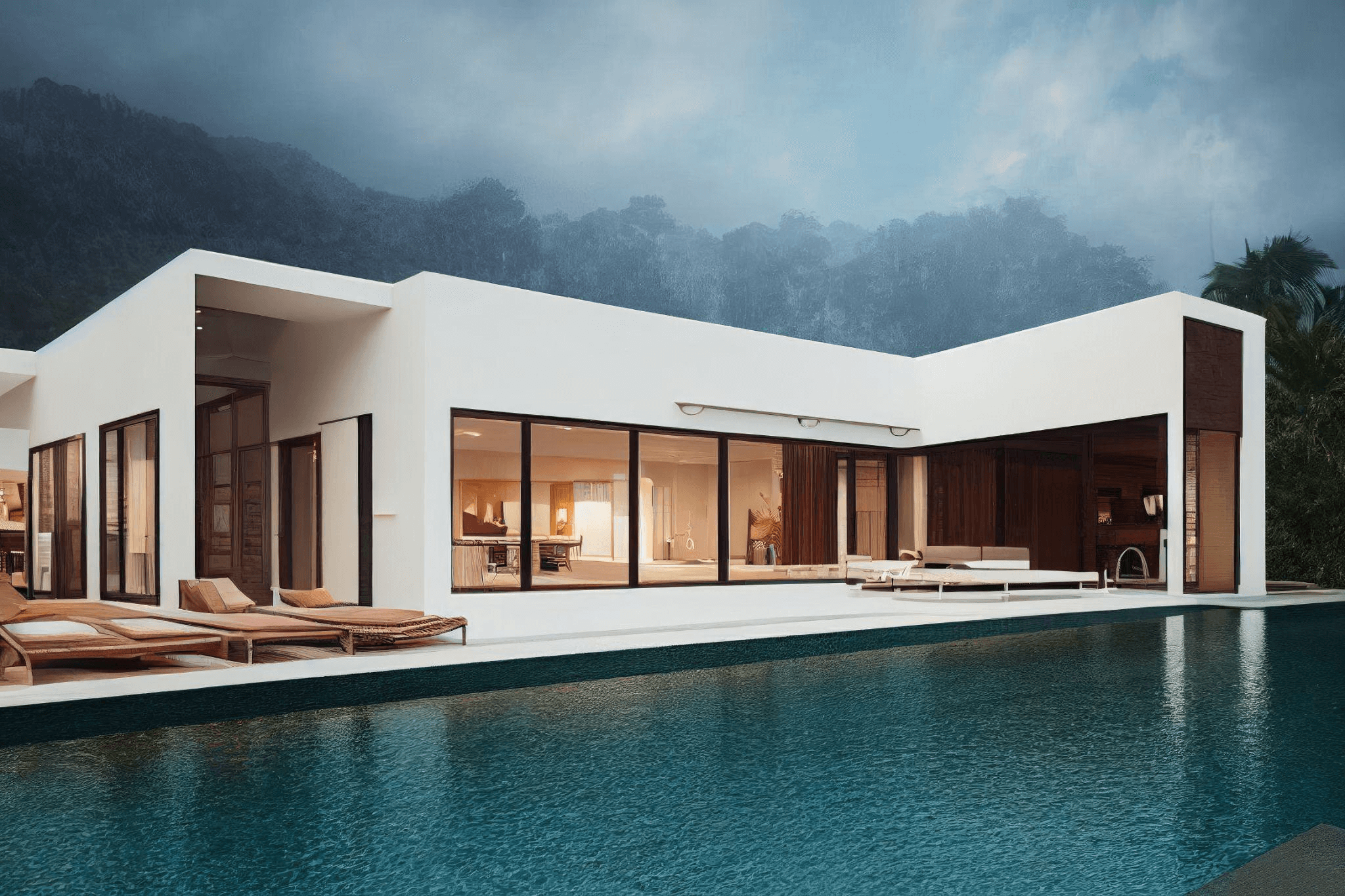 Modern Marvel in Jumeirah
For people seeking some seaside tranquility, Palm Jumeirah is the place for you. The man-made island shaped like a palm tree is an architectural marvel that is home to some of the most high-end villa rentals. The archipelago combines modern convenience, waterfront peace, and opulent living flawlessly. The villas in the neighborhood are known for their elegant lines and minimalist décor that help establish an ambiance of subtle sophistication while floor-to-ceiling windows provide panoramic views of the sea and city. Some villas here are equipped with a private theater, a spa, and a gym that is fully furnished, so every facet of luxury is taken care of.
Arabian Nights in Al Barari
If you are seeking the authentic Dubai experience with the heritage of the city playing a big part as well, you may want to look into Al Barari. The villa rentals in this area will send you to the enchanting tales of Arabian Nights. The property rentals here offer the perfect blend of traditional Middle Eastern architecture with modern comforts. The villas are encircled by well-maintained botanical gardens and quiet waterways that cover the neighborhood with a sense of peace and serenity. The interiors of many villa rentals here consist of exquisite mosaic patterns, timeless wooden ceilings, and sumptuous furnishings that evoke Arabian luxury.
Dubai's downtown area is known to be the heart of the city. The villa rentals in Dubai's downtown perfectly capture the jaunty vibe that the area is known for. The property rentals in this neighborhood undoubtedly provide spectacular views of the renowned Burj Khalifa and the city's skyline. With expansive living areas, rich artwork, and top-of-the-line furnishings, the villa's layout is an ideal combination of the present-day minimalistic style and urban comfort. The property rental in Dubai's downtown area are more than just a place to live; it's a symbol of modern luxury living in the city's core.
The Ultimate Retreat in Al Safa
Villa rentals in Al Safa are a getaway that beautifully blends solitude and convenience. The lush green gardens, temperature-controlled pool, and outdoor Jacuzzi of the villas here make it a great choice for anyone seeking relaxation in class. With marble finishes, high-end furnishings, and a variety of entertainment options, the interior is a symphony of glamor. Villa rentals in this neighborhood provide an idyllic break from the city's hustle and bustle while remaining attached to its lively energy.
Conclusion
The high-end villas in Dubai take luxury living to a whole new level, providing an out-of-the-ordinary experience. Each villa, whether on the serene Palm Jumeirah or the exclusive Emirates Hills, offers a distinct combination of convenience, comfort, and enjoyment. The luxury villas in Dubai can accommodate a variety of lifestyles, whether you are inclined to the modern elegance of Al Safa or the old-world Arabian charm of Al Barari. So, if you're searching for a villa for rent in Dubai to experience the ultimate form of luxury, act quickly and indulge in a high-end once-in-a-lifetime experience.