If you're ready to get your San Diego area home painted but you haven't found the right company yet, you might not be sure of the best way to do that. With some research and planning, though, you can choose from the best painters San Diego offers and have the job done by quality professionals for a fair price and on your schedule. Here are some of the most important things to know when you're wondering how to find a good painter.
Choose the Right Place to Find Your Painting Contractor
There are a lot of places you can look to find the best painters San Diego can offer you, but where you're looking can have a direct effect on the options you find for exterior and interior painting services. Here are some of the best ways to find the right painting contractor What To Look For In A Painting Contractor for your needs.
Word of Mouth
Pro: Your friend or neighbor's advice usually means more to you than a stranger's does, so you can get a trusted opinion from someone you know.
Con: You're only getting one opinion, not hundreds like you would by doing an internet search. Your friend or neighbor might not give you information that will be relevant to your situation or needs.
Nextdoor.com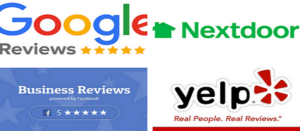 Pro: You'll find local painters on this site, which has a distinctively small business feel. Good communication and great prices can be expected.
Con: Not as many businesses are listed on there as you would find on Yelp and some other sites, so you could miss out on a great painter.
Google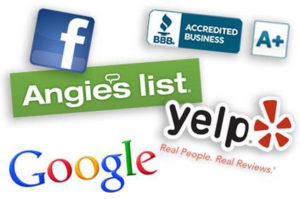 Pro: It's easy and convenient to find lots of painting companies all in one place, instead of trying to find them by searching through the inferior search engines of smaller sites like Nextdoor, Yelp, etc
Con: Google reviews are somewhat easy to fake, so it's harder to tell what you're getting. Anyone with a Gmail account can leave a review, and you should proceed with caution if a company only has a handful of reviews.
Yelp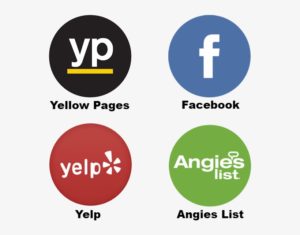 Pro: It's easy to find a big number of painting companies, along with certified reviews from people who have interacted with the company.
Con: Yelp hides the reviews left by customers who don't leave a lot of Yelp reviews, so you might not be getting an accurate picture of the quality of the company or their work. Yelp also encourages customers to ask for pricing online, before the contractor sees the job in-person. This can lead to disappointed customers, when the in-person price is much higher than the internet quote.
Home Advisor
Pro: Home Advisor provides quality reviews, so you know you aren't getting a lot of spam comments or fake reviews that might not give you a good picture of the contractor's work.
Con: Contractors who pay more get their businesses featured much more prominently, so customers might not be seeing the best painting companies It's Not About How Long A Contractor Has Been Painting, It's About How Many Houses They've Painted. Instead, they're just seeing the ones that are spending the most on their marketing.
Angie's List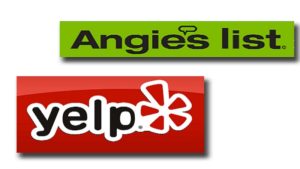 Pro: The providers on this site are pre-screened and reviews can't be anonymous, so you have a better idea of what you're getting when you hire a painting contractor.
Con: Angie's List belongs to the same company that owns Home Advisor, so a lot of what you're getting in terms of quality and information will be the same across both of those sites.
Facebook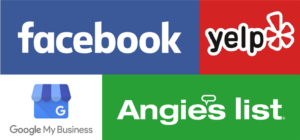 Pro: You can get recommendations from your Facebook friends, search in groups you belong to, or even ask a question that's public and has hashtags on it to attract attention. That can give you a lot of options for a painting contractor. You can also search for painting company Facebook pages, to get more information on suggested painters.
Con: You won't be sure of the information you're getting, and it's not going to be any more reliable than other word-of-mouth methods. Reviews on a company's Facebook page could be fake, as they can be left by anyone with an account.
Your Local Sherwin Williams or Dunn Edwards Store
Pro: You're likely to get a very local painter, because they probably come into the store all the time.
Con: They people who work there are more likely to recommend a big corporate painting company that spends the most money with them, not necessarily the best painter for the job.
Lawn Sign
Pro: You get to see the company's finished product in person, so you can judge their work for yourself instead of relying on reviews.
Con: You're only seeing one of that company's projects. Some may come out better than others, and there may be some that are bad.
Your Realtor
Pro: Realtors generally know several painting companies, because they often need places painted in a timely fashion before renting or selling them.
Con: Realtors generally just want painters to make it look good enough to rent or sell, and they aren't necessarily looking for a painter who is detail-oriented.
Find a Great Local Painting Contractor Today
No matter what method you use to find an interior or exterior painting company, the biggest goal is to choose one you feel good about. Check out the company's reviews and make sure they're properly licensed and bonded for your protection. If you make a deal for a lower price, How to Not Get Ripped Off By A San Diego Painting Contractor. That way everyone's on the same page with what the job involves and how much you're paying to have it completed.
We recommend that you use Nextdoor.com or Google, to get the most accurate and complete information about a local painting contractor in your area. Then you can feel confident about the contractor you choose, and know that they'll do a quality job you can appreciate and enjoy for a long time.