An elegantly furnished home is never an option, but a necessity to the well being of your family. Today, home decor is recognized as a reflection of yourself and the way you communicate to the world around you. It could be chaos or else a significant expression of harmony to act as a reference point to the high-tech environment that surrounds us today.
When it comes to decor or basically lifestyle, home textiles play an important role. Home textiles and furnishings today have grown out of the conventional patterns, where more emphasis is given to the natural look that can blend to be both casual and beautiful at the same time.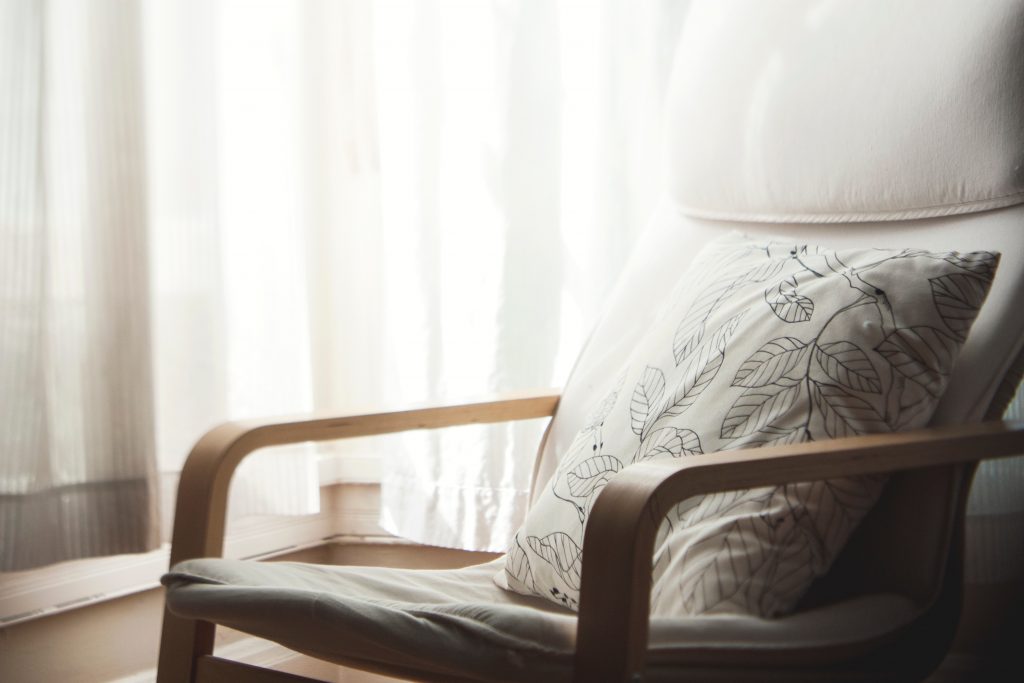 Where else can this current trend get inspiration from? Mother Nature is the best inspiration for luxury, comfort, and elegance.
Nature-inspired designs can go a far way from being just a bunch of artsy prints in boring backgrounds. Smart incorporation of designs from nature can be designed to be pleasing and stylish in design, earthy in colour tones and soft in the incorporation of materials.
The beginnings
Nature has stood to be a firm source of inspiration for textiles and so it does even today. There were times when the flora and fauna took room in the form of motifs in textiles around the world. Floral motifs have been used to signify specific meanings that represent different cultures. For instance, the buta, or the little flower, was considered a symbol of prosperity in India. It is an adaption of the renowned paisley motif. It was block printed on traditional textiles and sold everywhere. Similarly, the cherry blossom of Japan symbolizes the transience of life and is seen on home textiles of the typical Japanese household. The Cabbage Rose became a symbol of Queen Victoria of England and was seen in almost all textile designs of that era.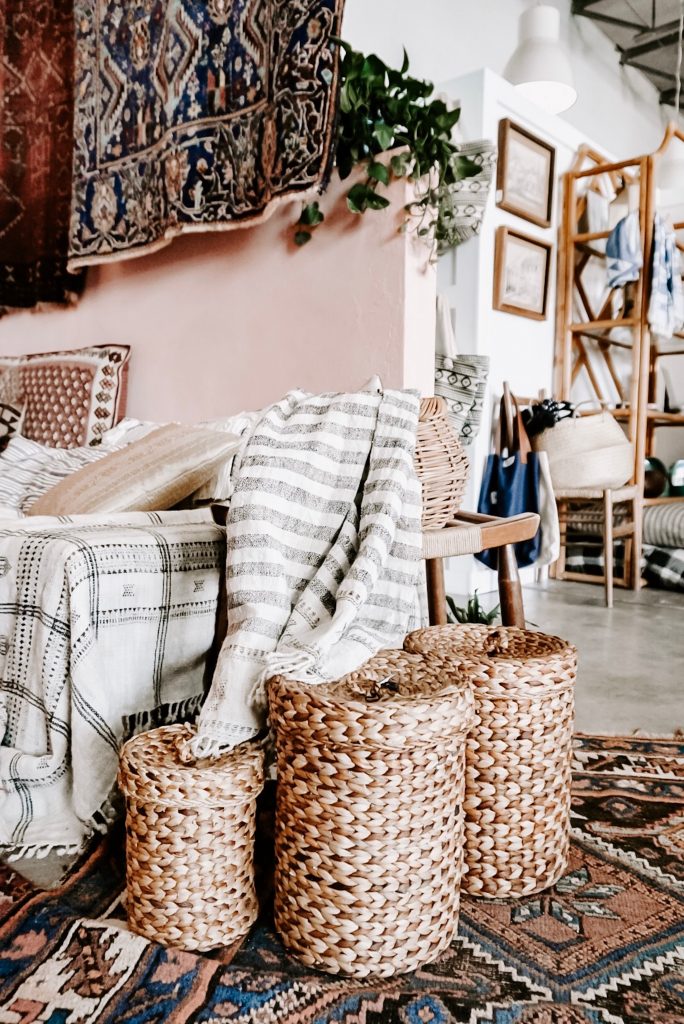 Textiles inspired by nature has evolved down the road and found its extensive use in the past centuries. There were times when fashion was influenced by myriad styles, techniques, and materials. Floral motifs were on-demand, including home furnishings. It was a period of natural, Asian-inspired floral motifs and designs that were dominated by vibrant flora and fauna. The modernity down the road transformed the way nature was portrayed in textiles, which challenged the traditional home decor concepts. The later years focused on the practicality of home furnishings featuring subdued floral prints. This served as a perfect medium to create various designs from the living room, kitchen, and bedroom to bathroom and outdoor living.
Floral motifs became more prominent and big floral prints dominated the world of textiles. It was the onset of the interpretation based on individual preferences, which paved the way for a range of popular styles and prints. Despite the social differences in the history of fashion, the beauty of nature has adapted to the evolving fashion of home decor.

The Design – Today
Today, it is all about nature and green living, where everyone wants to do their part in enhancing their individual life; while inspiring others to cultivate a positive environment of change for a better living. From the choosing of the fabric to the design, nature has its print everywhere.
Conscious consumers are ready to go every extra mile to make sure their generation embraces a lifestyle of living in harmony with nature. From subtle materials like cotton, jute, and linen to chemical-free processing and colouring, nature lovers are extra careful to have their goals met. If you are one of them, it is now your turn to opt for nature-inspired home textiles that can take you to a new level of luxury and comfort that can be understood only if you experience it for yourself.
How-To
Give your rooms natural accents with natural fabrics.
Opt for natural and highly breathable materials like cotton.
Choose from the subtle colours of nature like greige, Scandi white, pearl and ivory, and more subdued tones of neutrals for a modern and elegant look.
Go for fabrics that are delicately contrasted with other printed fabrics.
One easy tip is to look for designs with a transparent base, pressed meadow flowers and delicate foliage. Such designs can give the appearance as if someone has literally scattered the flowers by hand.
Use neutral designs to mix and match your nature-inspired home.
Add them for an extra dash of colour to your home as you entertain guests on a special evening.
Using a combination of nature-inspired designs bring contrast and spunk to your home decor.
Pick from unique, natural, down-to-earth aesthetics that help in constructing a natural looking room.
Go for fabrics like a linen-cotton blend. Such combinations have a rich texture to touch and are robust to use frequently as a comfortable addition to your decor. This also provides some great properties like excellent moisture absorption and are highly breathable and have crease resistant properties that keep the propensity of creasing the fabric with its use, which is a valuable feature for textiles that are used indoors and outdoors as well.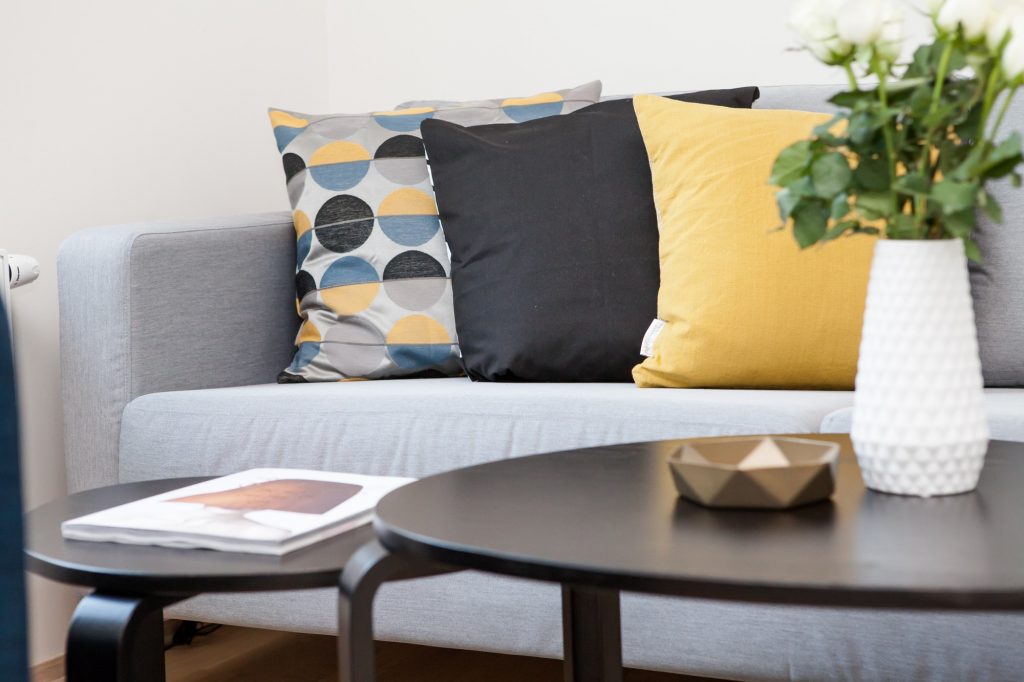 Choosing to use nature-inspired art for your living may seem like an aesthetic choice. But, there are benefits that go far beyond creating an appealing decor when you use nature-inspired home textiles for your home.
Makes you feel close to nature
Bringing nature-inspired designs into your immediate surroundings ushers in a rich and textured look that is far more engaging and inviting than a single colour that is boring. Using earthy tones and floral patterns look warm and help bring the effortless beauty of the outdoors in.
Makes you smarter
Immersion in nature benefits you in many ways. Even if you're not actually outdoors, surrounding yourself with nature-inspired decor offers you the feeling that you are being near nature almost always. Green views and access to natural furnishings in your everyday living reduces stress and increases positivity in your daily life. The more nature-inspired art you incorporate in your living, the more benefits you can reap.
Author Bio
Madhumitha is a freelance writer. She specializes in blogging and copywriting. She is a regular contributor to Thabisa, a leading online boutique for world class home textiles. She works with interior designers and lifestyle experts to get inspiration for her writings.