Getting yourself an apartment is one of the most important and, probably one of the most joyous experiences you can have in life. The problem here is that, even despite its gigantic importance, the simple rules for getting it done and finding the perfect pick simply do not exist, mostly due to the fact that each person has a wildly different idea about what makes some apartments appealing.
But, on the other hand, people have by now gone through this challenge in what seems like countless times. And even if we don't know what makes a perfect property we can narrow down the list of features that are considered preferable and make one apartment universally appealing.
Let's see what Millennials, who now make up the majority of home buyers, have to say about this issue.
Safe and easily accessible location
Sure, this doesn't have anything to do with the apartment itself but it has everything to do with your future quality of life. Now, keeping in mind that you are moving in and planning family, the location you are going to pick up needs to be very safe and easily accessible by major traffic lines. 
Also, try to assess where you see your family in the future. Some places in the vicinity of schools, kindergartens, shopping malls, and sports centers will help you to avoid having to move whenever you reach some important family milestone.
Square footage and layout
Since you are looking for a family home, obviously, you should set your aims for bigger properties. But, in this case, layout is just as important as square footage. So, ditch the apartments that offer trendy open floor designs and instead look for the properties that offer multiple bedrooms and bathrooms. 
These requirements come hand in hand with a need for a lot of storage and appliance space. Plan these things ahead and try to find an apartment with gracious hallways that will allow you to move these things through the property.
Home entertainment and fitness
We decided to put these things together since they are, traditionally, considered to be some of the key Millennial obsessions. Now, features like these are something we usually associate with luxury apartments for rent or other valuable properties. But, honestly, you don't need too much space to have these features even in smaller properties. 
If you already have these things installed – great. If not, look for apartments with larger multipurpose spaces that can double down as your home entertainment and fitness hubs.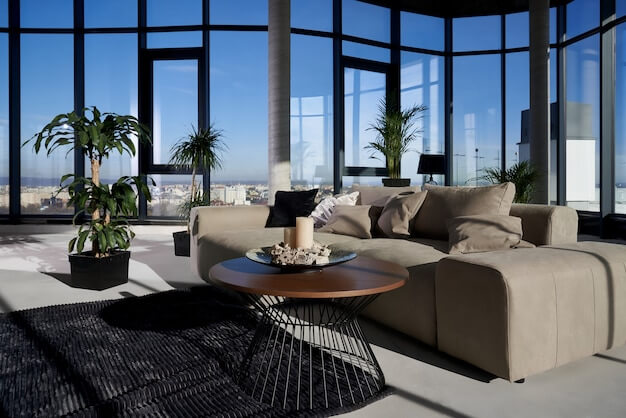 Smart home technology
Smart home technology is capable of drastically simplifying and streamlining your life. And now, when you are starting a family, you will need every second of free time to deal with other chores. But, even if we put these obvious perks aside, we should also remember that smart technology is inherently efficient and sustainable. 
Putting your key home systems like lighting and HVAC under unified smart governance and getting remote access to each of the components can only improve the performance while cutting down the waste.
Flexible multipurpose spaces
In previous sections, we have mentioned that your future apartment should feature several separate rooms to allow some privacy as your family grows. But, neither of these rooms should have some unique traits that are designated for some clear, specific purpose. 
In this case, you can find a good example in serviced apartments that are refurbished to be easily adaptable and handle the requirements of vastly different types of visitors. This way, as your family expands, you will always have a way to make the most of the available space.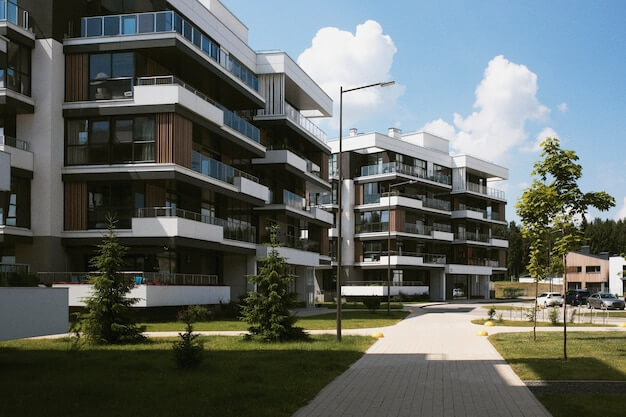 Look for turnkey properties
If you are not familiar with the term, the word 'turnkey' describes the properties that require no further investments after the purchase. Millennials are a generation that, due to various external factors, has a notoriously complex relationship with personal finance. 
Try then to pay for what you get and avoid clearing any uncertainties about the expenses you may expect in the future. That is why you should prioritize features like modern bathrooms, hardwood floors, updated kitchen features, and walk-in closets since these things are very hefty budget entries.
Wrapping up
We hope these couple of suggestions gave you a better idea about the apartment features that are considered preferable, set up foundations for comfortable living, and add to your home's eventual resell value. 
Over the last decade or so, Millennials had to endure some taxing financial challenges. All these hardships, on the other hand, help us realize that money should not be wasted and that important life decisions should be approached with all due diligence.
Buying a home for your family definitely qualifies as such. The tips we gave you should nudge you in the right direction.
Author Bio: Marie Nieves has been a regular writer for highstylife.com since 2015 and had some guest posts on other blogs in the meantime. Right now, she is taking a break from writing about lifestyle topics and writing more about business (supported by a degree in business management). Marie is passionate about business, HR, personal and professional development.

You can find Marie on Facebook or LinkedIn, and follow her on Twitter, and Pinterest.