Twitter has been long enough in the market now to need any introduction.
Twitter is the platform where people from all spheres of life come and share their experiences, views, and feedback regarding everything and anything that is happening out there in the world.
Who would have imagined that these experiences and feedback that people post on Twitter out of their free will could actually be used for marketing purposes!
But in reality, exactly the same is happening. Twitter is extensively being exploited as a major marketing platform where these experiences and feedback shared by people online are used by brands to showcase it as their social proof.
Hence, Twitter posts and their aggregation has assumed a lot of importance these days. As a result, Twitter aggregation tools have also assumed great importance.
This article focuses on such 5 top Twitter Aggregatorsthat help to simplify your Twitter marketing and management strategy.
Come, let's have a look
1 Taggbox
Taggbox is the most trusted social media aggregator and display tool. It lets you create beautiful and stunning Twitter walls.
It discovers and collects real-time Twitter feeds via mentions, hashtags, keywords, and others and brings them all together at a single place, i.e. a Twitter Wall.
It has a really user-friendly interface which makes it really simple to use. Also, it is really easy to install. With Taggbox Twitter Aggregator, you can manage, monitor, curate, filter, display, track, and measure the performance of your Twitter feeds.
It comes with amazing curation features which let you filter the unwanted content before displaying it up on the Twitter Wall. You can prevent irrelevant tweets from getting displayed to your audience. This helps you to maintain the content health quality for your Twitter Wall.
Not only that, the amazing customization features also allows you to make your content more beautiful, engaging and interactive. Beautiful themes, responsive designs, and advanced CSS options allow you to make your Twitter feeds more visually appealing.
The robust sentiment analytics feature that accompanies it allows you to have deeper insights into the performance of your Twitter feeds, audience's engagement and interaction with these feeds, contributors of the feeds, and many more statistics like that.
2 Juicer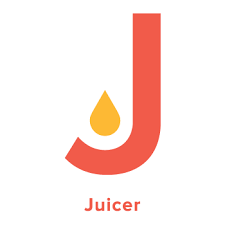 Juicer is one of the best social media aggregator tools that lets you fetch Twitter feeds via various channels like hashtags, keywords, etc. and let you embed them into your website or display them on digital screens via Twitter Walls.
Juicer is used to aggregate and display Twitter Hashtag feeds for education, events, marketing agencies, and e-commerce.
All you need to do is just generate embed code from Twitter and paste it on the webpage where you want to display it.
It operates in real-time, hence displaying your audience updated Twitter posts in no or very less time. It gives you the power to moderate them, and customize them the way you want them to display.
3 TwitterFall
TwitterFall is another Twitter aggregator tool which is gaining popularity day by day. It fetches Twitter feeds in real-time and gives you a variety of Twitter search options and a full-screen display.
It comes with fancy display options and amazing customization features. It's beautiful themes and layout designs really doll up the tweets in an attractive manner.
It also comes with an analytics feature that gives insight into the performance of your Twitter feeds on your website.
4 Everwall

EverWall lets you customize your Twitter feeds before embedding it on your official website. It also allows you to curate your user-generated tweets before displaying it. You can choose to hide or display tweets or links and do so much more so as to improve your content quality and health.
In order to display Twitter feeds on your official website, all you need to do is generate embed code from Everwall and paste it on the webpage where you wish to display your Twitter feeds.
EverWall provides you with monitoring flexibility, filters to block specific words, full moderation to maintain the health of your content, and the best part, it displays all the Twitter feeds in real-time.
5 Hootfeed

Hootfeed is a Twitter integration tool powered by HootSuite which is a well-renowned name in the social media marketing tools industry. It comes with amazing customization options, beautiful layouts, moderation filters, responsive designs, and much more to collect, curate and display live Twitter feeds easily and effectively.
It is really easy-to-use and allows you to customize your Twitter activity. It displays Twitter feeds in real-time thus engaging the audience and encouraging them to interact with the tweets through retweets thus enhancing the Twitter activity around the brand.
6 TintUp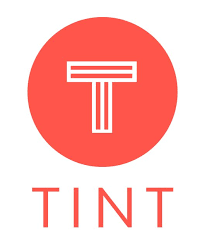 Tintup is yet another twitter aggregator which can be considered while buying a twitter aggregation tool because of its increasing user base and availability of stunning ways to collect, curate and display Twitter feeds on the website or digital screens.
According to user testimonials, tintup is very reliable and robust and also provides an amazing 24*7 customer support.
Final Words
These are just some of the top Twitter aggregator tools that are available in the market. Each one comes with it's own unique features that might suit your certain set of requirements. It's your responsibility to check which Twitter aggregator suits your needs the best.